This week has seen another wave of appointments and departures at brands, media owners and agencies. The Drum has rounded up the key moves from the EMEA, APAC and North America regions below.
This week includes moves from McDonald's, Three, GroupM, New York Media, and more.
The Brooklyn Brothers
The Brooklyn Brothers has bolstered its strategic team. Tarek Sioufi, previously head of strategy, has been appointed the newly-created chief strategy officer.
Kim Walker and Will Sansom have taken on the role of joint heads of strategy.
McCann
Sheryl Marjoram has been appointed to succeed Alex Lubar as chief executive of McCann London. Lubar is vacating the role to take on the position of president of McCann Worldgroup Asia Pacific where he will join the senior leadership board.
Havas Helia
The former managing partner at Havas London, Dominique Bergantino, has joined its sister agency Havi Helia as managing director.
Sense
Nick Adams has been promoted from managing director to global chief executive at Sense. Lou Garrod, currently deputy managing director, will now take over as managing director of the London office.
McDonald's
McDonald's has bolstered its marketing leadership team, appointing Gareth Helm as senior vice-president and chief marketing officer, Ben Fox and Michelle Graham-Clare as marketing directors.
RPM
RPM has swelled its creative ranks with the addition of Nick Evans and Simon Evans in creative director roles, tasked with harnessing the full span of the agency's capabilities against client briefs.
Digitas UK
Digitas UK has appointed Leila Seith Hassan as head of data with responsibility for developing the agency's data and analytics proposition.
R/GA
R/GA London has hired Dayoung Yun, as creative director. In this role she will be responsible for curating and nurturing creative talent, and driving transformational, best-in-class creative work that delivers real business impact for R/GA's clients.
Three
Three UK has appointed Laura Wilkinson-Rea as the new head of PR and social.
Mondelez
Meghan Johnson has joined Mondelez's media leadership team as head of global operations, after working for Publicis Media for nine years.
GroupM
GroupM has named Carmelita Lubos chief talent officer in the UK. Lubos joins the company from Deliveroo where she was global director of talent.
Imagination
Imagination has appointed Stephen Van Elst as global innovation Director for its relationship with Ford Motor Company and creative director in Imagination's Immersive Studio.
Mindshare
Mindshare has appointed Steve Blakeman as its global media lead for its Nestlé account. He was previously managing director for global accounts at OMD.
WPP AUNZ
The former corporate vice president of BMW Group, Jens Monsees, will take over as chief exec and managing director of WPP AUNZ.
Atomic 212
Atomic 212 has appointed Rory Hefferman as its general manager, Melbourne.
Thinkerbell
Cath King has been hired as head thinker of earned media at Thinkerbell. King will be based in Sydney.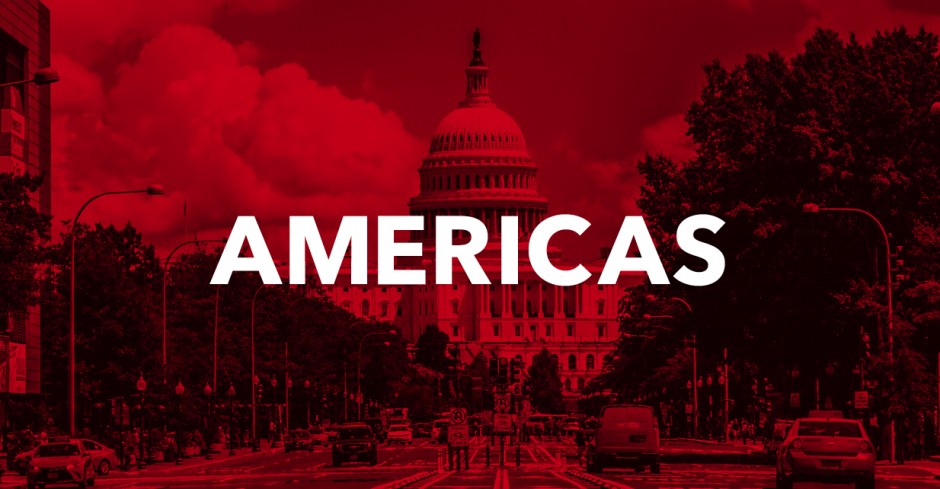 New York Media
New York Media, owner of New York Magazine, has named Jacqueline Cinguina as its first chief marketing officer.
Lyft
Lyft has jettisoned the role of chief marketing officer following the departure of incumbent Joy Howard, who has left the business after eight months in the job.
Sid Lee
In a reversal of the typical consultancy-pilfering-agency talent narrative, Montreal-based Sid Lee has found its first US chief executive in Monitor Deloitte's Andy Bateman.
Carat
Michael Epstein, previously chief executive of Carat US, has been named chief executive of Carat Global. He will report into Peter Huijboom, DAN's global chief executive of media, performance and global clients.
Jam3
Toronto-based design and experience agency Jam3 has appointed Carolyn Taylor as executive producer for the agency's Toronto office and Laura Cortes, who will take on a creative director role.
Axcentria Pharmaceutical
Axcentria Pharmaceutical has named Cindy Blum vice-president of marketing. Blum will be responsible for leading the branding, marketing and innovation for Elevate CBD.
Blip
Blip has appointed Kurt Tingey, former chief financial officer and executive vice-president of Clear Channel Outdoor to Blip's leadership team.
Lime
Lime has appointed Stacey Kawahata as head of global brand strategy and content to oversee brand campaigns, a new media house, social media initiatives, digital marketing, and content strategy.
Peloton
Peloton has hired two digital media and television executives will be joining its content division: Jennifer Cotter as chief content officer, and Kevin Chorlins as senior vice-president, content.
Swift
Creative agency Swift has hired Don Shelford as its new executive creative director. Shelford will help steer the agency forward in delivering creative work across all accounts, including Adidas, Google, Starbucks and Blue Apron.
FCB
Want to get your career on the move? Follow @TheDrumJobs for updates.