The biggest change around the conversation on Smart Cities that has occurred over the last three years is one of awareness.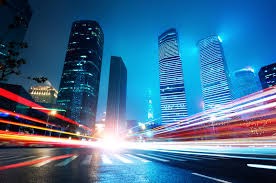 Smart cities
In the inevitable way that all fringe technological concepts are destined to move from the preserve of the geek to the lips of the trend setters, Smart City is now going mainstream. The number of talks and panels at this years South by Southwest festival is testament to this.
The first panel of this years SXSW for me got off to an inspiring start. The panellists were the Mayor of Atlanta - Kasim Reed, Joe Kochan - Co-founder of Ignite, Howard Wright of Intel and Michelle Robinson representing Verizon.
The overriding message from each of the panellists was, Smart Cities are going to happen, they need to happen, they are effectively an emergent consequence of connected technology. The more pressing question is which cities and, by extension, which nations will be best placed to capitalise and benefit from the wide scale implementation of the infrastructure necessary to bring about the smart city dream.
Each of the panellists was asked to define what smart city meant to them. Mayor Reed provided a good political soundbite, "It's where hope meets the street". He went on, "Cities are where more and more people want to live, but if we want them to work and want them to remain affordable places for everyone, we need to ensure the cost associated with city living enables everyone to live in them".
Wright's view on what makes a smart city was more functional, but revealed Intel's big bet. "Smart Cities are fundamentally just chips in devices talking to other chips in devices. Data [for intel] is the new oil, and our business is all about data".
So yes, whilst the optimistic view is that the drive to use connective technology for the betterment of our civic infrastructure can only be seen as a good thing, the panel revealed a couple of issues
Firstly, both Verizon and Intel when asked about the privacy concerns with so much data flowing around corporate owned networks and on largely unregulated hardware (at least from the ongoing and future security perspective) they rolled out a very PR friendly response along the lines of "privacy is central to our business" and "we want to ensure that nefarious knuckleheads don't abuse your data" - clearly Intel and Verizon don't consider themselves to be nefarious knuckleheads.
It would be nice to assume that the big private sector companies who are betting on connected infrastructure are doing so out of an ultraistic desire to help their fellow man (sic), but the reality is that these companies want a stake in the new reality. It's a land grab, and despite talk of civic partnership and people centred planning we have to recognise that companies like Intel, Verizon and Microsoft have a history of trying (and failing) to own whole chunks of the technology landscape by attempting to define and licence the protocols and standards on which these systems are built.
We need to challenge the big infrastructure and technology providers to build robust privacy policy in to the core of what they are going. I would even go so far as to say that there needs to be a universally agreed upon privacy standard that everyone can sign up to before cities start handing over they keys to our data. This can only be achieved by bringing together all the stakeholders - municipal, private sector, and community.
The second challenge is a little more practical. Irrespective of how much support and willingness there is to implement and benefit from the this kind of technology, much of it still has to go through some very established, old world systems.
As Michelle Robinson said, theres a tension between "The new hotness and the old world". It doesn't matter how cool the technology is if you can't get a permit to dig up the road.
Mayor Reed added to this by saying that to make this kind of program work you need passionate individuals who have the drive and staying power to push stuff through. At the end of the day, he went on, it's his staff (who are not part of our [SxSW] world) who need to understand and believe in the power of the apps and and systems that Smart City technology will provide.
The panel were generally optimistic. They were convinced of the inevitability of this kind of advance. Having attended talks last year I know that there are some initiatives being in progress by the likes of TFL in London, Bristol and other cities in the UK.
There is a massive opportunity for the kind of companies our industry works with. Agencies are uniquely placed to facilitate the kind of connections and relationships that are essential to move the conversation forward.
Whilst big society changing projects like this may not seem like the natural playground of the traditional marketing agency, I strongly believe that the agency of the future needs to take a leading role in recognising the opportunities for our clients and creating the impetus needed to make things happen.
Marc Curtis is the head of TMW Labs