In the newest issue of The Drum, we award our New Year Honours to the agencies, brands and people who have proved, throughout 2019, that marketing can change the world. Pick up a copy to see the entire list and read our reasoning, but in the meantime here's a glimpse of the agencies we think made 2019 a year to remember.
Rothco
It was always going to be a big ask for Rothco (pictured above) to live up to its form of 2018 when the Irish creative shop, in its first year under Accenture's umbrella, won all manner of golds, grand prix and agency of the year gongs for its universally eulogised 'JFK Unsilenced'. But it did do, and in style, with a year's worth of cause-driven campaigns that showed how marketing really can change the world.
McCann
McCann's whole shtick is 'The Truth Well Told'. And in 2019 the IPG-owned agency told many truths well, including one of the most heart-warming and useful ads of the year in 'We All Win' for Microsoft.
Droga5
Droga5 became part of consultancy giant Accenture's marketing arm, Accenture Interactive, in 2019, joining a family of agencies that includes Karmarama, Rothco, Shackleton, New Content and Kolle Rebbe. After appointing Neil Heymann as its first ever global chief creative officer role in October, the agency is primed for global expansion.
Sparks & Honey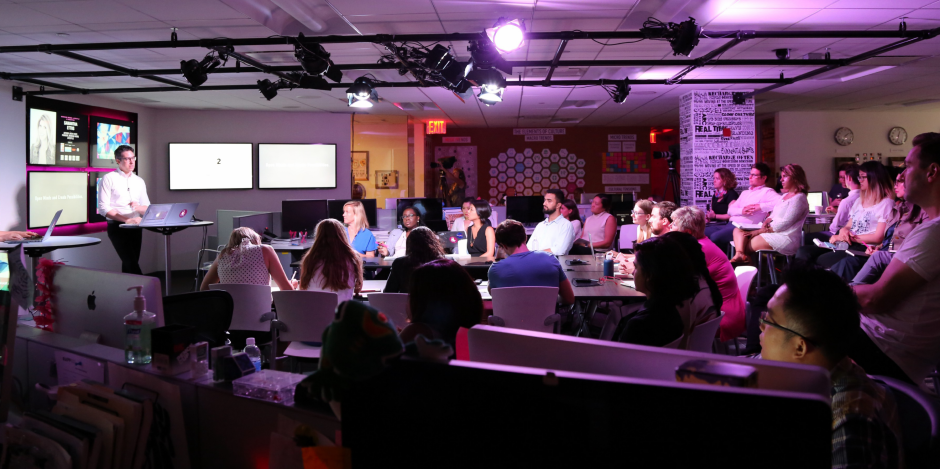 A 'cultural consultancy' offering in-depth analysis of the digital world, Sparks & Honey is a bit like the Rand Corporation for the extremely online. The agency promises its clients nothing short of bottled lightning – the ability to transcribe the cultural zeitgeist into hard numbers and trackable metrics.
Johannes Leonardo
2019 was a year of headlines for Johannes Leonardo. After spending 2018 building up the strength of its core leadership, reports surfaced in February that the company had bought a "significant" portion of itself back from WPP, at a time when its minority owner was in the process of resetting itself through consolidations and restructures.
Mother
Heavy-hitting indie Mother pops up in our yearly round-up of best agencies time and time again. In 2019, it is work like its grime-inflected Christmas spot for Ikea that earned its place, and the fact we've probably now all heard of Elvie because of its efforts throughout the year.
This newest issue of The Drum is out now and looks back on the best brands, marketers, media companies, agencies and organizations – as well as the finest campaigns – of 2019. And since this is our first issue of the new decade, we review some of the finest work of the last 10 years, before we turn towards the next 10.