The traditional moment of silence is given a social media revamp, using 'blank posts' to honor fallen soldiers.
For Remembrance Day, Camp Pacific created 'The Online Moment of Silence,' a social campaign disrupting Twitter timelines and Facebook feeds with posts that are void of content. On November 11 at 11am, these blank posts will appear, in honor of the men and women who lost their lives due to conflict.
Camp Pacific's insight: The internet's revolutionized how we communicate, leaving the moment of silence (first established in 1918) out of relevance. The initiative was designed to help Canadians show support for Remembrance Day—and all being honored in a novel way that brings the show of respect into the 21st century. It's a simple process: by going on the dedicated website, you can schedule a blank post to appear on Facebook, Twitter, or both platforms, prior to Remembrance Day.
The disruption can encourage education and awareness, particularly among young Canadians, for how important the day still is. They notably gained support from Royal Canadian Legion of British Columbia/Yukon Command, as well as other organizations and influential individuals.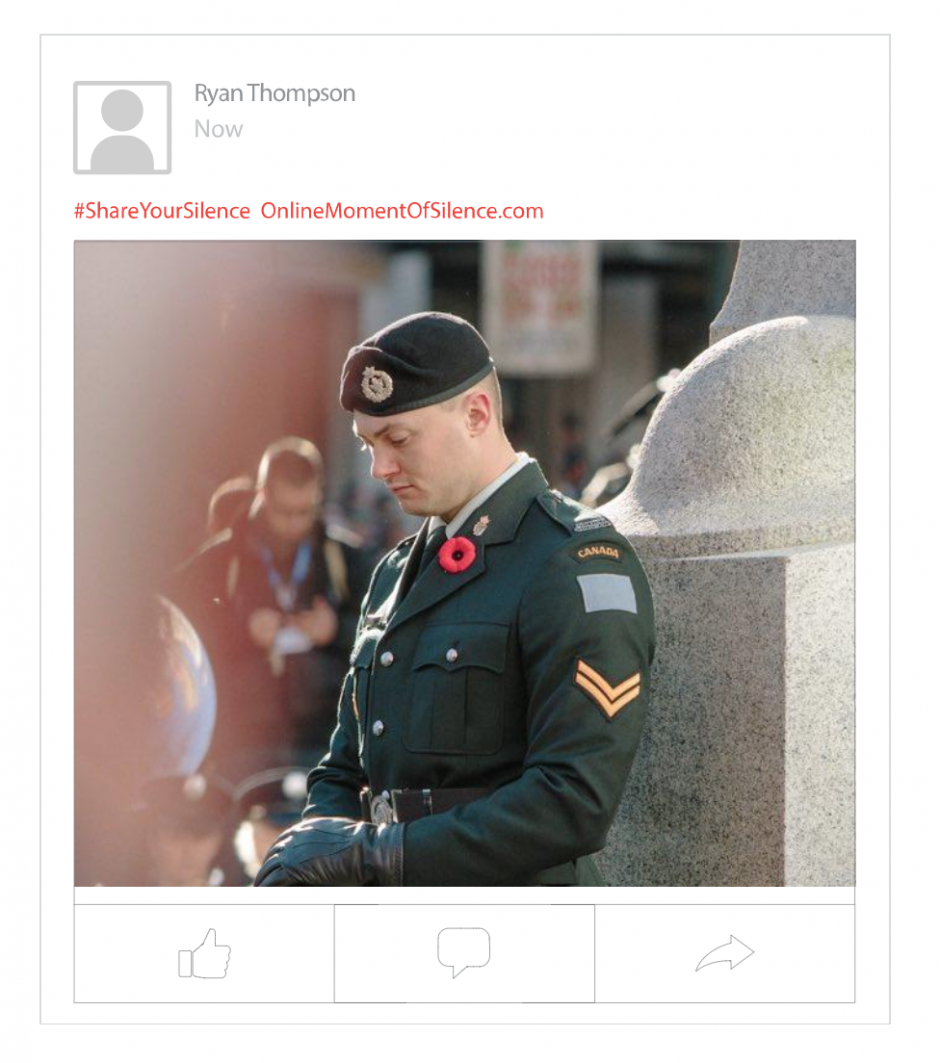 SaveSave