Facebook has announced that it intends to double the workforce at its British headquarters following its decision to relocate to an 88,000sq/ft office at regent's Place, Euston.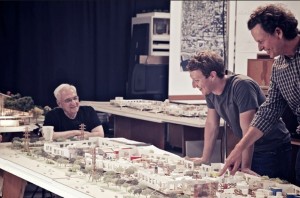 Situated close to social network rival Twitter's own head office the increased space will enable it to recruit an additional 250 employees to join the 250 already on its payroll.
In addition Facebook will also double the number of employees at its international head office in Dublin to 1,000 – after signing a new lease on an office in the city's docklands.
Both spaces will sport interiors designed by Frank Gehry who has been collaborating closely with Facebook chief Mark Zuckerberg on the company's Silicon Valley campus and New York office.
The move follows the social networks decision to open an engineering centre in Covent Garden last year, its first office for developers to be opened outside of the US.