White Bear creates disruption for Start-ups, Scale ups and Big Brands who need to 'step up' to stay relevant.
Prairie Fire Branding
by Audrey Madden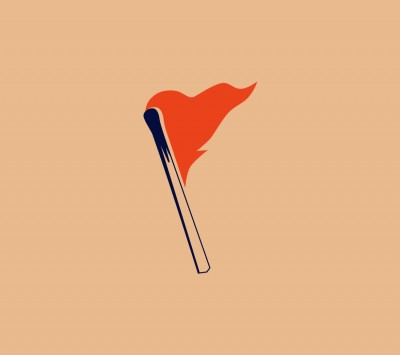 RESULT
Prairie Fire has opened their first restaurant and is waving their flag proudly, bringing people together over great American food. Even if for the time being that means bringing households together over a tasty takeaway. Launching just moments before the Covid-19 lockdown, Prairie Fire has managed to think proactively, rather than reactively. With a little help from us, they're now fully loaded digitally and delivering family style meals directly to busy families trying to adapt to work, school, and isolated living. Building a loyal delivery service with 50 new customers a day.
We were looking for a partner to help us translate creatively the true grit of Kansas City BBQ Food. With White Bear we have found a team that supported our ambitious growth plans with clear strategy and creativity to enable us to bring our vision to life. The impact of the branding has been beyond our expectations. The team understands entrepreneurs as they are entrepreneurs, they got us. They created a brand that disrupts and firmly positions us as a challenger up against the big brands.
THE CHALLENGE
Prairie Fire is a BBQ brand with a promise and proposition to serve and deliver 'Damn Good BBQ'. This commitment is a pledge that encapsulates their new values we built with them; American, Grit, Quality and Premium. The story behind the Kansas City style rub, char, smoke, tenderness, sauce, smile and well used napkins needed to be told, but told right. How do you create an restaurant brand that is future-proofed for scale, and that can make English mouths water with true American grit cliché free?
WE'RE NOT IN KANSAS CITY ANYMORE
The branding needed to transport the grilled and griddled art of Kansas City BBQ around the world, while avoiding overused American clichés. The visual language and copywriting emphasises BBQ cooking, however during the rebrand we decided to remove 'BBQ' from their brand name to future proof Prairie Fire and enable them to eventually extend across other American product lines. The logotype was hand crafted and inspired by moulded bent iron commonly used on a ranch in the Prairies of Kansas.
THERE'S NO PLACE LIKE PRAIRIE FIRE
Their new brand world tells their travel story, from logo, an emblazoned flagship mark to the chief cockerel heading up the parade proudly flying the Prairie Fire colours, to the large lumbering buffalo dragging the BBQ Smoker in his wagon. All of these motifs are joined with a sense of purpose; to bring authentic American food around the world.