No longer just "another influencer marketing agency", Kairos Media is one of the fastest growing creative, social agencies in the UK & we've bagged the awards to prove it.
This promoted content is produced by a publishing partner of Open Mic. A paid-for membership product for partners of The Drum to self-publish their news, opinions and insights on thedrum.com - Find out more
Post Pandemic Influencer Marketing
by Harrison Gutteridge
9 July 2020 11:39am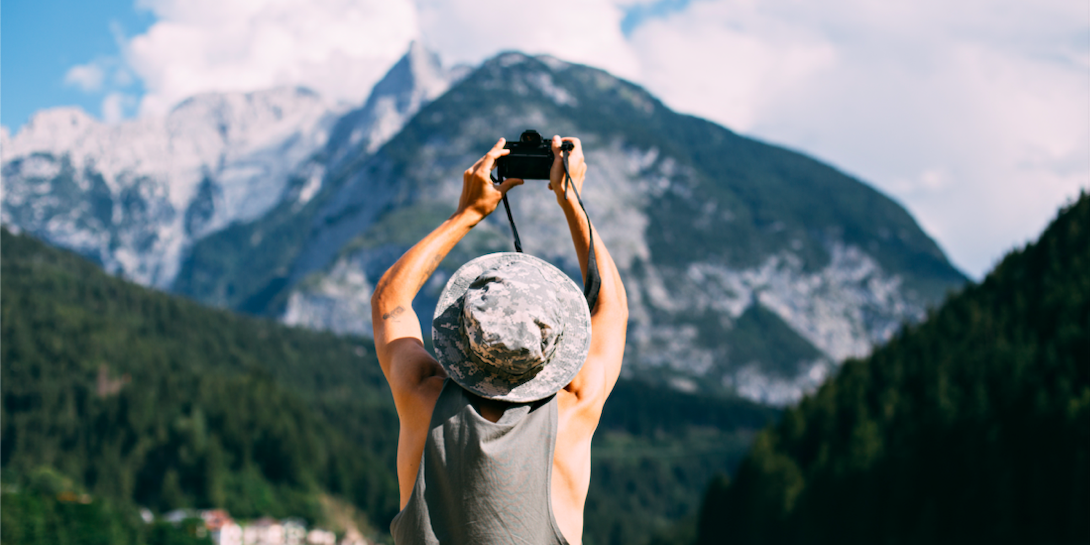 When Donald Trump announced the travel ban on March 12th, not only did the global economy spiral into disarray, but a world so used to globalisation and freedom of travel all of a sudden become disconnected from the normal reality they were once used to.
How did people respond to a world forced to socially distance and self-isolate? They consumed more online content than ever before.
The digital age
We live in an era of smartphones and digitalisation so when we were locked away from the world, we brought the world into our living rooms through our televisions and smartphones. It really comes as no surprise that during this lockdown period online content has soared to an all-time high. Video games are being played at record levels, people's listening time on Spotify makes every day feel like a Sunday and social media usage has spiked, with 72% of consumers saying they're spending more time on social media since the outbreak.
So, what does this mean for content creators, influencers and celebrities alike? Well, their content is gaining greater visibility and is not only being consumed more, but with greater engagement levels too.
In fact, a study showed that there was a 76% increase in daily accumulated likes on Instagram #ad posts in the first two weeks of lockdown and an incredible 96% of people say that they are engaging with creators more or to the same extent as before the outbreak.
Since lockdown, people have more free time which has resulted in an increase in the consumption of content, but also a shift in the type of content people are consuming. When a global pandemic is imminent people demand to be more informed about their current global socioeconomic situation. This results in categories such as news and current affairs experiencing their biggest follower growth along with other categories such as physical wellbeing/fitness and health food/nutrition.
Adapting to the situation
Consumers have sought advice from people they trust, people with influence over subject matters they care about. You need look no further than Joe Wicks, who is now dubbed the nation's PE teacher during lockdown, to find a living example of this in action. He is an influencer who is a key opinion leader in the subject of fitness and nutrition, and when the nation needed professional guidance on how to remain fit and healthy during lockdown, Joe was there to guide the nation.
The pandemic has shifted consumer behaviour and when consumer behaviour shift so too does the way we market them. With one third of consumers in the US and UK agreeing that they expect to shop more online after the outbreak (Age of Influence). This is a direct result of Coronavirus and one's safety concerns when shopping in store, however this has also been accelerated by the convenience of online shopping.
Different industries, different effects
We have seen food delivery services such as Hello Fresh and Gousto explode in popularity and it is expected a huge number of the consumers who were attracted to the service will stay long after the lockdown is eased due to the convenient nature of the product.
The travel and hospitality industry was one of the worst impacted industries by the pandemic. Not only does this have a knock on effect for the industry itself, it also has a domino effect on the influencers that rely on travel as an income. Travel bloggers and influencers are now having to find alternative content for their platforms that will continue to engage with their audience. With many of them realising how unstable it previously was.
With that being said, 1 in 4 consumers who follow influencers say that they plan to purchase a domestic holiday within the next two months. Interestingly 23% of global internet users say they will prioritise purchasing after the outbreak is over, with millennials being the most likely to plan an international vacation in the next two months.
The future
It's safe to say that brands, agencies and marketers will be re-evaluating their marketing plans for 2021, with a big emphasis on whether or not large scale activations and public events are needed. Nobody knows what the future holds, uncertainty and unpredictability make it hard to forecast trends. Is it worth risking your marketing budget on activations that have no guarantee and aren't easily trackable such as TV adverts or billboards on public transport?
It makes far more sense to invest in online activations on social media via influencers and organic methods with results that can be guaranteed and measured, trailed and tested.
Tags