We inspire audiences with bold social content – for our clients, our partners and our own media brands. It's time to get Brave.
This promoted content is produced by a publishing partner of Open Mic. A paid-for membership product for partners of The Drum to self-publish their news, opinions and insights on thedrum.com - Find out more
The Hook interviews Caitlyn Jenner & Professor Green
by Catherine Woodward
November 4, 2020
Our media brand, The Hook, is a youth entertainment brand with 9 million global multi-platform followers.
Our team dedicated to The Hook's output, both create and curate content for brands looking to distribute and promote content to our 9 million followers worldwide.
MTV Cribs came to us recently as they wanted to promote the launch of their latest series. Our team worked closely with the brand to create an MTV Cribs themed game of 'Would you Rather?' on The Hook with Caitlyn Jenner, who stars in the new series. Caitlyn Jenner answered comical questions with our host and they chatted all things family, real estate and lifestyle. The content was distributed across Facebook and Instagram with a supporting article announcing the comeback of MTV Cribs on The Hook's own website.
Our team also interviewed popular artist, Professor Green, as a part of our partnership with Samsung to promote the launch of their new content series, Taste of Tomorrow, on The Hook. Samsung wanted to promote the series starring Professor Green and distribute it to a large youth audience across social. We spoke with Professor Green about food, tech and music in a game of Desert Island Dish.
The content was distributed across The Hook's Facebook and Instagram channels which together have 9 million global followers. We also shared an article titled 'Ditch The Cookbook, Professor Green Has The Tech To Help In The Kitchen' on The Hook's own website to support the content which we distributed across our own social channels.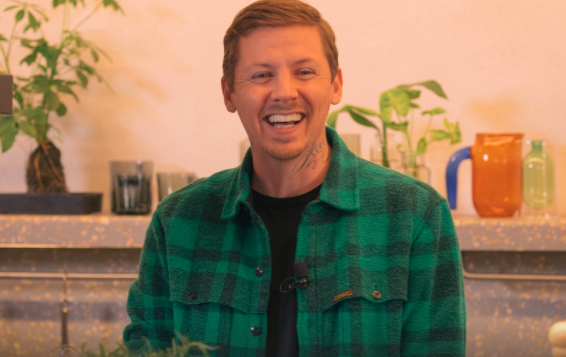 Tags