Bidstack is the leading in-game advertising platform. We bridge the gap between game developers and advertisers by enhancing the gaming experience with real-world ads.
This promoted content is produced by a publishing partner of Open Mic. A paid-for membership product for partners of The Drum to self-publish their news, opinions and insights on thedrum.com - Find out more
Katherine Hays joins Bidstack as a strategic advisor
by Adaeze Ugochukwu
April 29, 2021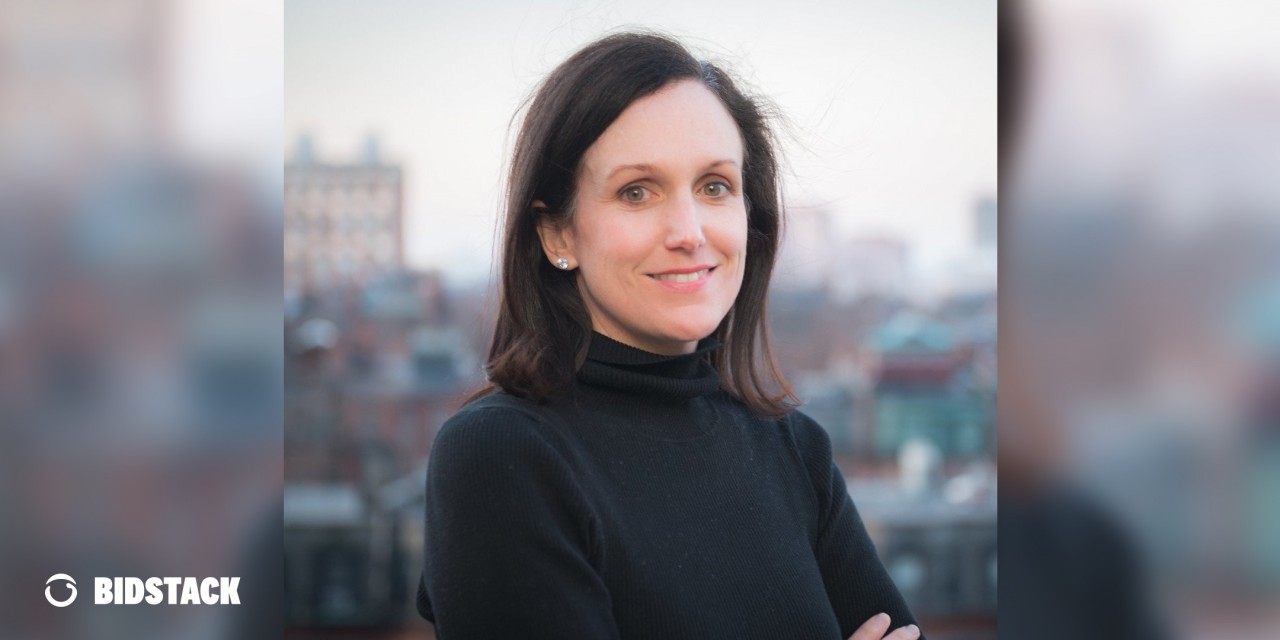 Bidstack is pleased to announce the appointment of Katherine Hays as a strategic advisor. Katherine adds a proven track record in advertising, media, entertainment and gaming to the team and will take on an active role on our advisory board.

Having co-founded Massive Inc., which was acquired by Microsoft in 2006, Katherine will help Bidstack with the wisdom, network and experience she acquired when creating the first generation of native in-game advertising.
Katherine is an entrepreneur, inventor, global business leader, advisor and board director. She has spent her career at the intersection of media, advertising, and technology first in equity research at Goldman Sachs, then as co-founder and COO of Massive Inc.
This was followed by serving as CEO and as a board member for GenArts, an insight partners portfolio company, where she grew the company into the leading global provider of special effects software for the professional market.
She was most recently the founder and CEO of Vivoom where she developed a vision for helping brands strategically infuse social engagement into their own products and experiences and turn their existing customers into a top-performing digital channel for new customer acquisition and existing customer engagement.
Katherine currently serves as an advisor and board member to a number of early-stage companies in the sports, media, travel, esports and video gaming industries. She is a mentor to hundreds of entrepreneurs and is a regular guest speaker at Harvard Business School, Columbia University, Princeton University, Stanford's Graduate School of Business and MIT's Sloan School of Management. She is also a member of the alumni advisory board for the Princeton University Entrepreneurship Council.
On joining the team Katherine Hays said "I'm delighted to be working together with the Bidstack team. They are passionate and committed to delivering value equitably to gamers, game publishers, developers, and the brands who want to reach this incredible community. I believe Bidstack's leadership is setting high standards that will create tremendous value as the gaming ecosystem continues to expand and mature.
Digital activities such as social, shopping, live events and search are increasingly taking place inside of games. Gaming has the potential to be consumers' true and enduring 'third place' – you have home, work/school, and gaming. I'm thrilled by the opportunity to help Bidstack define how brands can authentically participate in this future while delivering meaningful value to all of the ecosystem's other key stakeholders."
James Draper, CEO of Bidstack said "I am very excited that we will have input going forward from Katherine. In Bidstack's journey into in-game advertising, I have always been aware that there are very few people who have been down this path before. As co-founder and COO of Massive Inc., Katherine is one of the few.
After joining Massive Inc. in 2003, she led the company in building a market for real-time dynamic advertising in video games. Massive Inc. was acquired by Microsoft in 2006 for $300m, according to published estimates.
Since then, the market has evolved enormously with tailwinds in Bidstack's favour such as the maturity of programmatic advertising, the rise of cloud gaming and the rising consumption of gaming content fuelled by smartphone penetration.
I am looking forward to working with Katherine enormously and having the business benefit from her active advocacy. Her presence and influence in the market bodes well for the future of the second generation of native in-game advertising."
Tags