Founded in 2008, AnalogFolk is a global independent digital creative agency.
Bugaboo launches global brand campaign 'Adventure Awaits'.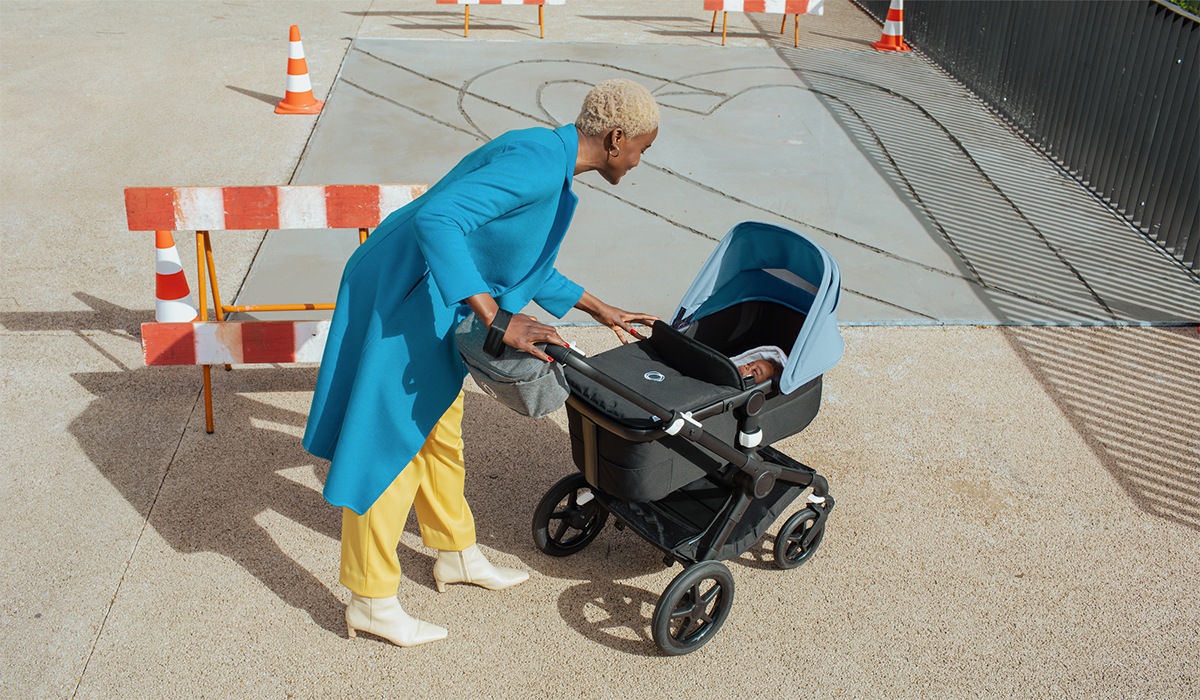 Bugaboo launches global brand campaign 'Adventure Awaits' as part of new brand platform Designed for Discovery.
Celebrating modern-day parenthood, Bugaboo invites a new generation of vibrant parents and children to go out into the world to explore, engage and discover together
Bugaboo, the world-trusted parental and stylish baby brand, today launches a global brand campaign 'Adventure Awaits', building on its new brand platform Designed for Discovery. The campaign connects Bugaboo with modern, vibrant parents and parents-to-be, to celebrate the diverse, authentic and joyful world of parenthood.

The brand appointed independent digital creative agency AnalogFolk to develop the strategy and creative for 'Adventure Awaits'.

Twenty-one years ago, Bugaboo pioneered a new type of premium, design-centric stroller and has continued to innovate within the juvenile category ever since. Its unique parenting philosophy and understanding of modern parenthood sees it once again be a category pioneer.

While other brands in the category often portray a homogenous and saccharine representation of parenthood, Bugaboo recognizes that parenting, society, and family units have evolved. It is driving change by connecting with a new generation, embracing their shifting attitudes to parenthood and creating a new definition of parenting as an adventure to enjoy on their own terms.

Bridget O'Lone, Global Brand Director, Bugaboo says: "We believe that families can come in all shapes and sizes but what unites Bugaboo families is a sense of fun and adventure. Our products are designed for discovery and now, thanks to the fantastic partnership with AnalogFolk, our brand communications are also uniquely placed to connect with a new generation of parents. At lightning speed, and in the face of a global pandemic, the team at AnalogFolk were incredible partners in bringing our brand positioning to life through bold, vibrant communication and we look forward to continuing our partnership as we announce new, exciting products to help parents and children discover and enjoy the world together!"
Carren O'Keefe, executive creative director, AnalogFolk Amsterdam says: "Partnering with brave clients like Bugaboo who want to take serious strides forward in their category combined with the evolution of what parenting means to younger generations was the perfect combination to rethink the historically pastel parenting market and imagine a more vibrant, inclusive world."
Adventure Awaits is a global integrated 360 campaign that brings to life the magic of togetherness, and the moments of mischief and discovery families enjoy together through everyday adventures.
It aims to drive brand awareness and consideration through a 30-second anthem film, 15-second product focused films, lifestyle and product photography. Adventures Awaits will run across paid and organic social, YouTube, retail locations (physical and e-commerce) and Bugaboo.com.
Each film brings the seemingly mundane and expected into a new light where parent, baby and Bugaboo are the protagonists of making some mischief, closely connecting key product benefits to enhance the storytelling and personality of the campaign.

In an unusual move, the campaign involved the collaboration of two production houses: Amsterdam-based Mr.Frank and Lisbon's own More Maria. 'From the start, it felt like a second family' Thomas Nuijten from Mr.Frank expressed with regards to shooting in Portugal alongside the More Maria team. Both production houses have plans to continue working together under a new collaborative format through which they aim to embody a stronger international presence.

The campaign soundtrack was provided by MassiveMusic, who created an upbeat accompanying score: 'We were asked to create a music piece that embraced both the playfulness and the trustworthiness of the new stroller line,' explains music producer Sjaak Thissen. 'Together with Mr.Frank we discovered that the music, while fun and playful, needed to be supported by a steady and sturdy backbone. With this in mind, we landed on a driving and energetic Motown/soul/funk track.