"Over 80% of respondents believe partnership marketing has a high ROI and 86% agree it's effective however, with increasing pressure on budgets the key is to measure and prove the ROI".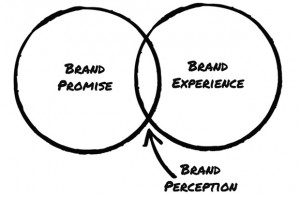 Partnerships
This was one of the key statements that came out of our Whitepaper last year when the UK Partnership Panel asked 100 marketing professionals about the effectiveness of partnership marketing.
Measuring the value of partnerships is one of the key barriers to brands when considering partnership marketing as a preferred channel. What can we do to change this?
It was this question we put to our UK Partnership Panel at our September meeting, because as partnership experts we know that partnerships are both trackable and effective, be it measuring; reach, awareness, sales, engagement, but there is so much more... how do we measure those intangible benefits? How do you put a price on credible endorsement, or increased brand perception?
Often, brand owners deem a campaign's effectiveness by its return on investment (ROI) or, as in the PR world, advertiser value equivalent (AVE). Depending on the partnership, these metrics can be ambiguous and our panel agreed success should be measured by the partnership's ability to meet and exceed its objectives set. That means there needs to be clear KPIs upfront and the right evaluation metrics built into the campaign to be able to track it.
It may seem obvious but, many brands don't do this - 'let's do a partnership' or 'we want to work with X brand' are frequent requests in our world. If we were fickle this may be enough, but no, we want to create partnerships that work and prove it. It's all of our responsibility up front to outline the campaign objectives.
Setting KPIs are key. But it doesn't just mean lifting the KPIs from a big brand campaign. We find frequently that our KPIs for a partnership campaign are simply, the overall marketing objectives, and in turn, we have the same objectives of a £5m TV campaign, yet we are only apportioned a small piece of the overall marketing budget.
"A partnership doesn't sit in isolation" says Adrian Varma, head of regional marketing, Virgin Trains and UK Partnership Panel member, "It's part of the marketing mix and that's the whole point that it makes everything work harder and driving something deeper."
What we need, however, along with planning and upfront tracking, is a consistent framework. Some benchmarks to work off. A partnership has many different guises and facets. A partnership is about solving problems, it can do anything and everything and here the problem lies. There is no consistent ruler, like other marketing disciplines.
"Media is traded on rulers", says Bob Suppiah, head of partnerships and promotions, BSkyB, and Partnership Panel member, "Partnerships are the anomaly. You don't buy it, you acquire it. You can't control it, you can't influence it. The value is very visible but the cost is not. It's like a dark art to some people".
One of the key metrics that we want to work on is brand perception. Does the partnership change brand perception? We all know that when you go to a party with the right person you are going to be very popular, but if you hang around with the wrong crowd it says a lot about you and your values. A great partnership between two complementary brands can carry huge value in the way your brand is perceived. But this is more long term; often the true benefits of a partnership can be reaped long after the partnership has been activated.
Take Uber for example, which has executed some dynamic, surprising and memorable partnerships over the last year. It may not have directly driven app downloads but everyone is talking about its partnership with Spotify or what it did with UberGiving for the refugee crisis with Save The Children, all of which will emulate the way the brand is perceived for much longer than the partnership itself.
The long term value and the intangible benefits are what you can't measure but we all know they are there.
So, when you are considering including partnership marketing as part of your brand plans, make sure you ask yourself 'why', once you understand that, proving success is the easy part.
Jo Coughlin is new business director of Mediator and a member of the UK Partnership Panel