This week has seen another wave of appointments and departures at brands, media owners and agencies. The Drum has rounded up the key moves from the EMEA, APAC and North America regions below.
This week includes moves from Harrods, Debenhams, ITV, Channel 4, GroupM and Dentsu Aegis Network.
Debenhams
Debenhams is hoping to put recent travails firmly behind it with the appointment of Andrea Abbis as its new marketing operations director from 9 March. Abbis report directly to newly-installed chief marketing officer Abigail Comber.
Harrods
Guy Cheston is leaving his role as partnerships director at Harrods at the end of March. Cheston first joined the business over 16 years ago to establish Harrods' first media sales division. He will be leaving the business to focus on new opportunities as a partnerships consultant and will be replaced by Alex Unitt, who joins Harrods from Conde Nast.
ITV
ITV has hired Rhys McLachlan as its director of advanced advertising. McLachlan was previously head of global TV Strategy at Amobee, the global digital advertising technology company with whom ITV signed an exclusive UK and Ireland licensing agreement with last year.
Channel 4
Channel 4 has appointed Bede McCarthy as head of product, All 4. Reporting to chief product officer Dave Cameron, Bede will be responsible for creating Channel 4's's digital product experience on All 4 in order to drive additional consumption as part of the channel's mission to accelerate digital growth.
The Brooklyn Brothers
The Brooklyn Brothers has appointed Lex Down as creative director. Down moves from Grey London, where she held the same role. In her new role, Down will play a key role in shaping creative output across agency accounts and will report into executive creative director, Simon Poett.
GroupM
GroupM has appointed Karen Blackett as its UK chief exec, as Tom George steps down from the role he has held since 2018. Blackett will lead GroupM's operations in the country in addition to her role as WPP's UK country manager.
VMLY&R
VMLY&R has appointed Adam Noel as creative partner at VMLY&R London. Noel will report to London chief creative officer, Laurent Simon.
Simplyhealth
Simplyhealth appointed Chrissy Fice as marketing director. In the role, Fice will focus on defining and delivering the marketing and brand strategy for the company as well as driving sales growth and customer value.
AnalogFolk
AnalogFolk Amsterdam has promoted Carren O'Keefe as executive creative director. Within her new role, O'Keefe will be the creative lead for AnalogFolk's Nike business, as well as both the Johnnie Walker and Tommy Hilfiger accounts. She was previously executive creative director for its US operations.
Cult
Cult has appointed Hugo Eyre-Varnier as its first communications director. In the new position, he will work alongside Cult's co-founders CCO Cat Turner and CSO Bridey Lipscombe to launch a dedicated communications division.
TVSquared
TVSquared has appointed the former chief revenue officer and executive vice-president, Jo Kinsella as president. In this role, Kinsella will lead TVSquared's global commercial portfolio, including client relations and strategic partnerships across the advertising ecosystem.
20something
20something has expanded its senior team with five new hires. Elliot Starr has joined to lead its existing creative resource, Fran Docx has taken on the role as strategy director, Samuel Guillotel as art director, Hannah Jones-Walters as business director and Casey Highfield as designer.
The Hoffman Agency
The Hoffman has appointment Thomas Franky as general manager of its Indonesia office. He joins the Agency from Fortune PR, where he served as managing director for four years.
Iris Singapore
Iris Singapore has appointed Andy Cairns as managing director (MD). He will report to Steve Bell, Iris' European chief exec. The current MD, Sorcha John, will now head up Iris Future Strategy in APAC – a new global discipline focused on long-term transformational shifts.
VMLY&R
VMLY&R has appointed Guy Futcher as executive creative director, VMLY&R Singapore. Futcher will be working with VMLY&R leaders on the agency's key pillars, focusing on commerce, data and insights, to build creative solutions. Prior to joining VMLY&R, Futcher was creative director at M&C Saatchi Sydney.
AXA Singapore
AXA Insurance Singapore has appointed Julien Callard will take on the new role of managing director, retail and health. In this newly expanded role, Callard will lead the retail and health strategic business unit, with responsibility for driving the continued growth of AXA's retail business and health business.
Carat Taiwan
Carat Taiwan has made two promotions within its leadership team. The current general manager of Carat Interactive, JJ Lu, has been promoted to managing director, Carat Taiwan. Further, Morre Liang, the existing chief client officer, has been promoted to general manager.
Starcom
The former Red Rooster chief exec, Nick Keenan, is to lead Starcom Australia in the same role. Keenan is taking over from Toby Barbour, who has been acting in the role since his move to become chief exec of Publicis Media ANZ.
Rice
Rice has hired Charlotte Tan as account director. Prior to Rice, Tan led Ogilvy's public relations team in Yangon, Myanmar, which she helped start in 2012.
Reprise
Reprise has appointed Fred Schuster as the agency chief operations officer. In his new role, he will be responsible for managing the implementation and integration of new operations, craft processes, and quality benchmarks across more than 68 offices in 48 countries.
Strategy Australia
Nerida Murphy has joined global brand company Strategy as the Australian creative partner. Based in Sydney, she will also collaborate with the New Zealand, Japan and Singapore hubs in the network.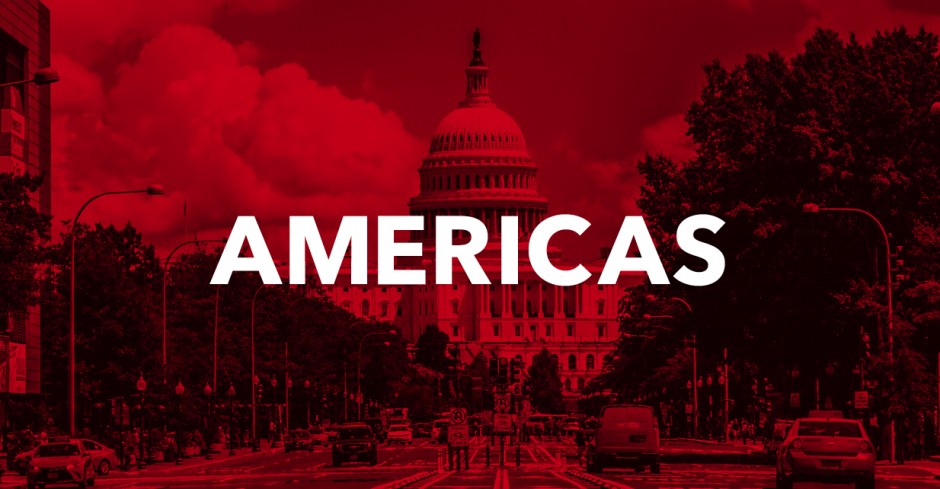 72andSunny
72andSunny announced that global chief operating officer and partner, Evin Shutt, has been promoted to chief executive officer. With her promotion, Matt Jarvis becomes co-chairman of the global company.
As the first employee of 72andSunny in 2004, Shutt has played a vital role in shaping the company's success in its 15-year history.
Zambezi
Zambezi promoted Jill Burgeson to chief strategy officer. She first joined Zambezi in 2018 as executive director of brand strategy.
Studio71
Studio71 has hired Kristin Mason as senior vice-president, head of US sales. Based in Studio71's New York office, Mason will report to chief revenue officer Matt Crowley, and will be responsible for monetization of Studio71's premium brand safe media offering.
The Gate
The Gate New York has named Brie Moran as senior vice-president, director of business development. Moran will be responsible for the agency as well as The Gate Media Group.
Dentsu Aegis Network US
Dentsu Aegis Network has reshuffled its leadership team, with three c-suite appointments. Nathan Carver has been promoted to chief technology officer, Akash Jairath has been elevated to chief data officer and Christina Mohebbi has moved up to chief programmatic officer.
R&R Partners
R&R Partners announced that Kyle Curtis has rejoined as president of the Salt Lake City office.
Cactus
Cactus created a new senior-level position and appointed industry-leader Jeff Graham as president and chief marketing officer. In this new position, Graham will oversee day-to-day operations and direct business development.
Graham joins Cactus from Barkley, where he was senior vice-president, managing director leading the agency's Colorado office.
Want to get your career on the move? Follow @TheDrumJobs for updates.