This week has seen another wave of appointments and departures at brands, media owners and agencies. The Drum has rounded up the key moves from the EMEA, APAC and North America regions below.
This week includes moves from Salesforce, Hulu, SodaStream, 4Sales and the Evening Standard.
VaynerMedia
Becky McOwen-Banks is to join VaynerMedia London as its first executive creative director. McOwen-Banks joins from FCB Inferno, where she was creative director for over five years. She will report to VaynerMedia London's managing director Sarah Baumann.
BBH London
BBH London has appointed Stephen de Wolf as its chief creative officer, marking the first time that the agency has hired from outside for the top creative role. De Wolf joins BBH from Clemenger BBDO in Melbourne, where he was chief creative officer.
4Sales
Channel 4 has appointed Clare Peters to lead the newly-created client sales team within its ad sales division, 4Sales. Reporting to Matt Salmon, interim director of sales, Peters will lead 4Sales' client sales strategy and manage its dedicated client sales teams across London and Manchester in the newly-created role of deputy head of client sales.
Porter Novelli
David Bentley is to assume the role of chief executive officer at Porter Novell, tasked with continuing to build on the organization's mission to help companies and brands find, live and tell their purpose in order to make an impact and drive business results.
Lucky Generals
Lucky Generals has poached The & Partnership's creative director Danny Hunt. As creative director, Hunt will work on key accounts as well as new business, reporting into the agency's creative founder Danny Brooke-Taylor.
Spark Foundry UK
Spark Foundry UK has promoted Lee Lythe to the position of chief investment officer. In this role, Lythe will lead the agency's investment team in the UK, overseeing all of its media investments, trading activities and commercial partnerships.
Colenso BBDO
Colenso BBDO has appointed Henry Kozak as strategy director. Prior to Colenso, Henry was at Adam&Eve DDB.
The Evening Standard
The Evening Standard has appointed James White as its commercial director. In the newly-created role, White will be responsible for all revenue lines across the multi-platform news brand. He will report directly into Mike Soutar, who was appointed chief executive in September.
Teads
Teads' industry director, Jamie Toward, has been promoted to head of data, UK and Netherlands. Based in London, Toward first joined Teads in January 2018 and specialises in combining data, technology and creativity on behalf of clients to deliver effective marketing solutions.
Publicis Groupe
Publicis Groupe UK has promoted David Hackworthy, Saatchi & Saatchi's global chief strategy officer, to the newly-created role of chief strategy officer, Publicis Groupe UK, in addition to his existing remit.
Excel Esports
Excel Esports has appointed Milly Preston as its head of marketing. Preston makes her move into the esports industry as she joins from the conference and content platform, Leaders in Sport.
Social Chain
Social Chain has appointed Tim Donald as creative director, where he will be responsible for overseeing the creative output of Social Chain Agency.
VCCP
Claire Tusler has joined VCCP as chief data officer. She joins from Proximity where she was head of data and analytics. Tusler's remit at VCCP will see her working alongside a team of data expertise to develop a plan for the future of data.
Vivid City
Vivid City has appointed the former-Nike Greater China marketing director, Danny Lee, as its chief creative officer. Lee is to lead creative out-of-home campaigns in China.
Grey Group
Huma Qureshi has been promoted to chief communications officer for Grey Group, Asia Pacific, Middle East and Africa. Huma originally joined Grey in 2016 as regional director PR and corporate comms, APAC.
BBDO Guerrero
BBDO Guerrero has appointed Francine Kahn-Gonzalez as its chief executive officer to oversee the growth of the agency's different entities. Kahn-Gonzalez originally joined BBDO Guerrero in 2005 to head up the Pepsico account.
Landor Australia
Landor Australia has boosted its creative offering through the appointment of Sam Wall to the role of creative director.
Publicis Media Japan
Gareth Mulryan, formerly chief exec of Publicis Media Singapore has been appointed as chief exec Publicis Groupe Japan. Nicole Roe, former-managing director of Leo Burnett Korea has been promoted to chief exec Publicis Groupe Korea.
BBDO Korea
BBDO Korea's president and chief exec, Seung-Hyun Chung, has retired after twelve years of working with BBDO.
BMF
Pia Chaudhuri has joined BMF as group creative director to continue to build and help diversify BMF's creative output. Chaudhuri was formerly the creative director at 72andSunny.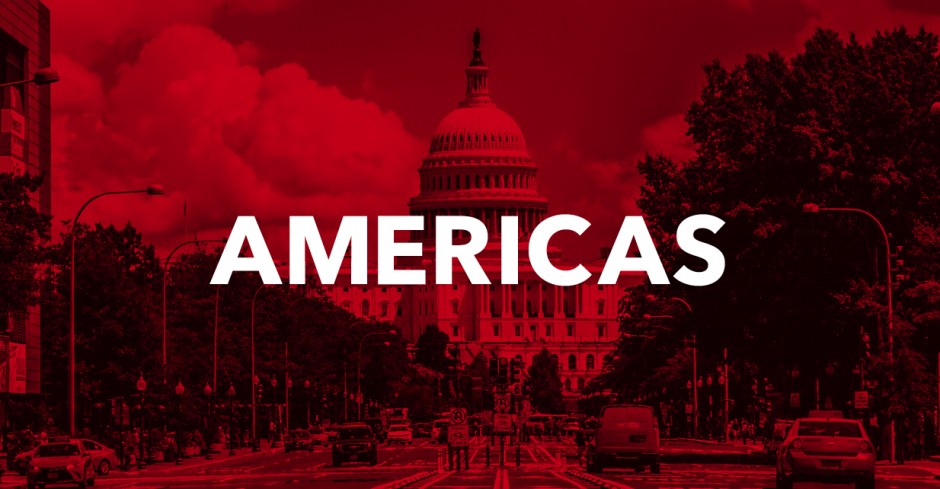 Hulu
Disney's Hulu has reconfigured its marketing leadership structure after promoting its chief marketing officer, Kelly Campbell, to the role of president. She will continue to oversee Hulu's marketing organization in the new role of president.
SodaStream
SodaStream has named former Coca-Cola marketer Matt Kahn as its first-ever chief marketing officer, tasked with turning the business into a "billion-dollar brand" in America alone.
Salesforce
Salesforce co-chief executive Keith Block is to leave the business, with Marc Benioff taking on the role of chair and sole chief executive just after the company announced record quarterly results.
R/GA
R/GA San Francisco has hired Julie Andrews as its executive production director. Andrews will be responsible for leading operations for the office, as well as overseeing the production department.
Kantar
Kantar has appointed Robert Jan d'Hond as managing partner to drive growth for its consultancy offer. In this role, d'Hond will lead the consulting specialty practice in North American to drive growth and client acquisition.
Genesis Motor North America
Genesis Motor North America has appointed Jeri Yoshizu as executive director, marketing and communications. Yoshizu will be responsible for overseeing all Genesis marketing and communications in the US and continuing to grow awareness and consideration for the Genesis brand.
United Way Worldwide
United Way announced that Stan Little, former president of the SunTrust Foundation, has joined the organization as chief experience officer (CXO). Little will lead all donor-facing functions that impact how the world engages with today's United Way.
Entertainment Studios
Entertainment Studios has hired Barbara Bekkedahl as president of advertising sales for The Weather Group media portfolio. Bekkedahl will oversee all advertising sales, advertising solutions, and advertising partnerships for The Weather Group media portfolio.
Modern8
Alysha Smith has been promoted to chief exec of the design consultancy, Modern8. As chief exec, Smith will focus on strengthening its design work and to help grow the business.
Whalar
Whalar has hired Karyn Spencer as senior vice-president, partnerships - a newly-created role. Spencer previously led talent partnerships and influence marketing for Target.
Argonaut
San Francisco agency Argonaut, part of Project Worldwide, announced that it has promoted Rebecca Kallman to head of brand management.
Gallegos United
Creative advertising agency Gallegos United, part of communications group United Collective, has appointed Brenda Schneider as group account director and Becky Peterhansen as director of social engagement and content.
Want to get your career on the move? Follow @TheDrumJobs for updates.