This week has seen another wave of appointments and departures at brands, media owners and agencies. The Drum has rounded up the key moves from the EMEA, APAC and North America regions below.
This week includes moves from Starbucks, White House, Del Taco, Disney Channel and Kantar.
Kantar
After the long-serving Kantar chief executive Eric Salama declared his intent to step down from the role in December, he has now stepped down with immediate effect.
The executive committee will lead the business until the appointment of a new chief exec.
Spark Foundry
Spark Foundry has recruited OMD's Marcos Angelides to fill its UK innovation role.
BBH London
Remco Graham, formerly of Now, has joined BBH London as creative director.
RBS Group
David Wheldon has announced his retirement from RBS Group ahead of its rebranding as NatWest Group.
UK Government
Oliver Dowden, a former minister for the Cabinet Office, has been named UK culture secretary.
Bloomberg Media
Bloomberg Media has turned to Duncan Chater (formerly of Hearst) to fill the position of European head of sales.
Little Dot Studios
Little Dot Studios has hired Oliver Emery as senior content strategist in its London office's sports division. He is the former head of digital content at FIA Formula E.
Tag
Tamara Lover has been appointed the client services managing director of Tag EMEA. Lover will report to its chief exec Andria Vidler and has been tasked with building Tag's creative production client services.
Brave Bison
Brave Bison has appointed Matt Law as non-executive director. Law is currently a partner and chief operating officer of Outlier Ventures.
Spark Foundry
Spark Foundry has hired Marcos Angelides as UK chief innovation officer and head of strategy. He will be responsible for combining Spark Foundry's data technology capabilities with designers and creatives to uncover opportunities for the agency.
Stink Films
Stink Films has promoted Andrew Levene from head of production to UK Films managing director. Levene's role is to optimise Stink Films London operations, driving revenue and profit growth, while supporting and ensuring the creative and production quality of the company's work.
Takumi
Mary Keane-Dawson has been appointed as group chief executive at Takumi, to accelerate its international expansion and global influencer offering. She most recently held the position of principal board member at Ogilvy & Mather.
72andSunny
72andSunny Sydney has appointed Luke Martin as head of product. During his seven years on the US West Coast he led Facebook's augmented and virtual reality team Oculus as executive creative director.
Jungle Creations
Jungle Creations has appointed James Wigley as chief commercial officer to oversee its global commercial efforts. Wigley joins with over 15 years of commercial experience with a specialism in the digital media space, where most recently he has held posts as general manager at Joe Media and as commercial director at LADbible Group.
GumGum
Lisa Licht has joined GumGum's board of advisors. Licht is currently a marketing and brand partnership consultant for AllBright, Illumination Animation, the Metrograph and Exploding Kittens.
Ogilvy Melbourne
Ogilvy has strengthened its Melbourne team, appointing Danielle Etzin as group account director, Zac Martin as senior planner and Lee Phillips and Patrick Trethowan as the senior creative team.
WFA
The WFA has appointed the vice-president global media at Unilever APAC and Africa, David Porter, as its regional vice-president for Asia-Pacific. In this new capacity, Porter will play a critical role in shaping WFA's Asia leadership board, which will start operating later this year, as well as strengthening WFA's footprint in APAC.
Geometry
Geometry has appointed Gaurav Arora to general manager in Indonesia. Gaurav is tasked with leading growth, with a focus on change and transformation. Based in Jakarta, he will report to Kenni Loh, chief exec of Geometry Malaysia.
Digitas
Digitas has appointed Joaquim Laurel as executive creative director for Singapore and Southeast Asia (SEA). Laurel is tasked with shaping Digitas Singapore and SEA into a leading creative force in the industry.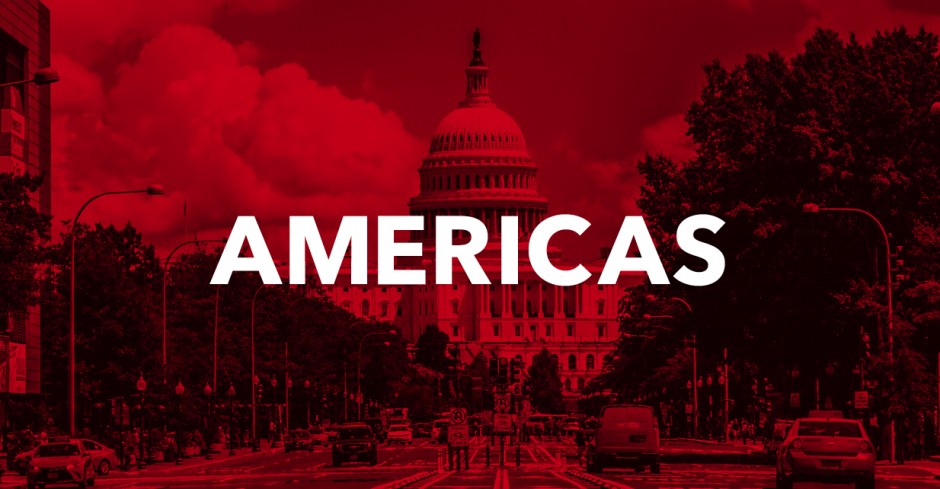 McGarryBowen
McGarryBowen has named Jamie Shuttleworth as its US chief strategy officer and Shawna Ross as its Chicago chief strategy officer in a twin promotion.
White House
Former Fox Corp communications chief Hope Hicks is to return to the White House as a senior adviser to president Trump.
Starbucks
Starbucks has promoted its senior vice-president of digital customer experience Brady Brewer as chief marketing officer in a direct replacement for Matt Ryan.
Disney
The Disney Channel is actively hunting a new global head of marketing following the surprise departure of John Rood.
Del Taco
Del Taco has welcomed back former vice-president of marketing Tim Hackbardt as chief marketing officer following a gap of 17 years.
Huge Midwest
Huge has hired Brian Matakis as general vice-president client services. Matakis will report directly into Huge Midwest president Ranae Heuer, where he is tasked with overseeing the agency's key accounts.
The One Club for Creativity
The One Club for Creativity has bolstered its national board of directors, welcoming Greg Hahn, creative vice-chairman, BBDO Worldwide and chief creative officer at BBDO NY, alongside Leland Maschmeyer, chief creative officer Chobani.
The Bloc
Bernardo Romero has been appointed The Bloc's new chief creative officer. In his new role Romero will oversee a NY-based team of more than 60 creatives and will also play a key leadership role for The BlocPartners.
MKTG
MKTG, Dentsu Aegis Network's global lifestyle marketing agency, has appointed Victoria Azarian as its new chief creative officer for the US.
MediaMonks
MediaMonks has announced the expansion of its worldwide creative team with four major new hires.
Andrezza Valentin joins as creative director for MediaMonks Los Angeles; Nimo Awil as associate creative director for MediaMonks London; Falk Eumann joins as creative director for NYC, and Jordi van de Bovenkamp as creative director for MediaMonks Europe.
Coca-Cola
Poliana Sousa, marketing director for the Coca-Cola Trademark, will be the new vice-president of marketing in Brazil, a position previously held by Selman Careaga. She is the first Brazil-born female officer to assume the role in the country.
Zulu Alpha Kilo
Zulu Alpha Kilo has hired Wain Choi as executive creative director. Choi returns to Toronto after 16 years abroad, most recently as chief creative officer/executive vice-president at CJ Live City in Seoul, Korea.
Human Design
Human Design has hired Christof Meyer as chief strategy officer to add more human insights, depth, and inspiration to its work.
R&R Partners
Marketing agency R&R Partners has hired Emilie Vasu as director of business development, and will be responsible for driving the agency's growth and development efforts.
Heat + Deloitte Digital
Heat + Deloitte Digital has made two strategic hires – bringing executive creative directors Milton Correa and Jones Krahl aboard to accelerate the success of the consultancy model and grow the depth and breadth of creativity within Heat and Deloitte Digital. Partners for 11 years, the duo has won more than 100 international awards.
The Buntin Group
Dave Damman has joined Nashville-based The Buntin Group as executive vice-president/managing director and chief creative officer.
Want to get your career on the move? Follow @TheDrumJobs for updates.