This week has seen another wave of appointments and departures at brands, media owners and agencies. The Drum has rounded up the key moves from the EMEA, APAC and North America regions below.
This week includes moves from John Lewis, HuffPost, Lego, WPP and Müller.
The Lego Agency
The Lego Agency has established a global leadership structure, following a host of senior hires, both centrally and across its regional hubs.
Global leadership appointments include Pete Johnson as head of creation; Claire Miller as head of strategy; Julie Regis who joined as head of global market partner relations in September; and Guy Bingham as creative director who started in October 2019. Sidsel Numan Andersen also joins the global team as business transformation director.
John Lewis
Craig Inglis, the long-serving orchestrator of John Lewis' legendary advertising is set to depart next month. The news comes as a major blow to a marketing team already questioning what the future holds after the incoming 'head of brand' for the Partnership departed before even starting.
Müller
Müller Yogurt & Desserts has appointed Michael Inpong as strategy director to help accelerate sustainable and profitable growth. The new role sits alongside his current responsibilities as chief marketing officer.
Saatchi & Saatchi
Saatchi & Saatchi London has appointed Andrew Kay as managing partner on its BT account. Kay takes on the new role after three years as managing director at BETC.
WPP
The former chief exec of Sainsbury's Argos, John Rogers, has joined WPP as chief financial officer designate. Rogers will succeed Paul Richardson.
MullenLowe Group UK
MullenLowe Group UK's executive partner, Phil Rumbol, is set to leave after leading the agency's growth agenda for the last two and a half years.
Rumbol joined MullenLowe Group after the agency acquired the independent creative shop 101 in August 2017. He will officially leave MullenLowe Group UK at the end of March.
Hill+Knowlton Strategies
Hill+Knowlton Strategies (H+K) has appointed Jamie Corr as managing director of its sports sector in the UK. Corr will work closely with Charlie Morgan, overall managing director of H+K UK's tech, sports and entertainment teams, building synergies across the three pillars of the practice and focusing on brands that sit at its intersection.
HuffPost
Jess Brammar has been named editor-in-chief of HuffPost UK. She has been tasked with overseeing the team of editors and staff writers in London and beyond.
Croud
The former-chief exec of Dentsu Aegis Network, Jerry Buhlmann, has joined Croud as non-executive chairman. Buhlmann's focus will be to support the management and board of Croud and accelerate the agency's global growth.
Ogilvy
Ogilvy has announced senior appointments across its leadership in the region.
Reed Collins has been appointed chief creative officer, Asia, Kainaz Karmakar, Harshad Rajadhyaksha and Sukesh Nayak have been promoted to co-chief creative officers for Ogilvy India and Sarah-Leith Izzard has returned to the network as regional executive creative director.
Chris Riley has been promoted to group chairman, Singapore and Malaysia, Nizwani Shahar has been appointed as chief executive for Ogilvy Vietnam, Sean Palmer has been promoted to general manager of Geometry Ogilvy Japan and Remington Ji has re-joined the network as chief delivery officer, North Asia.
Clemenger BBDO
Clemenger BBDO Melbourne has appointed Lea Egan as creative director. Egan joins from Anomaly in New York. Over in Sydney, Clemenger BBDO has hired Brona Killkelly as senior planner.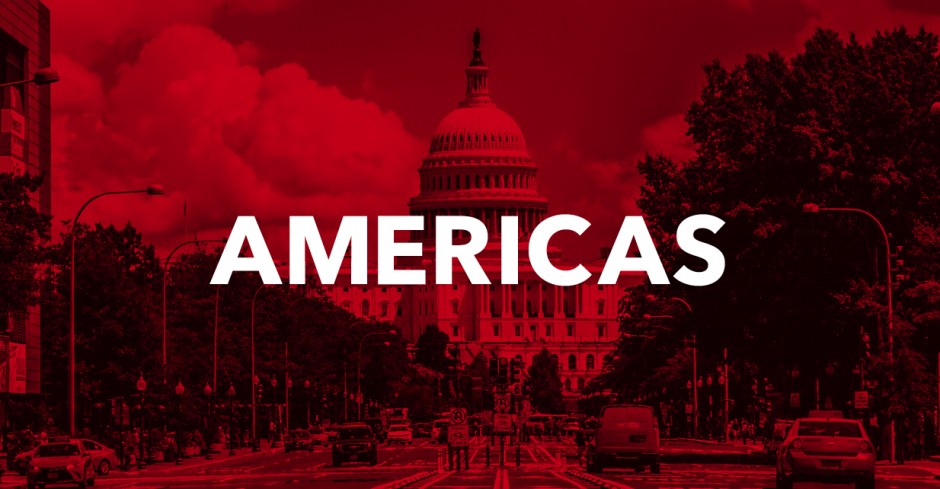 Facebook
Facebook has turned to former Eventbrite chief marketing officer Brian Irving to serve as its head of AR/VR product marketing as social media giant seeks to double down on its early lead in the sector in pursuit of its stated goal of reaching 1 billion virtual reality users.
Vizio
Vizio has hired Adam Bergman as vice president of ad sales. Bergman will be responsible for forging buy-side relationships and driving Vizio's ads' direct-to-TV ad sales business.
GoFundMe
After 12 years running the company, chief exec Tim Cadogan is leaving OpenX to become the chief exec of GoFundMe. He will be replaced by OpenX president, John Gentry.
Leo Burnett
Leo Burnett Chicago has hired Adriano Matos as executive vice-president/executive creative director. Matos was most recently chief creative officer at Grey Brazil. He will lead the agency's work on MillerCoors and Facebook Messenger accounts.
The agency also announced that brand strategist and cultural anthropologist Kaylin Goldstein has joined as executive vice-president, strategy director.
Wieden+Kennedy
Wieden+Kennedy announced the appointment of Jess Monsey as managing director of the Portland office.
62Above
62Above has hired Greg Carson as the newly-created role of president. In this role, Carson will be focused on guiding the agency creatively and strategically.
FCB Brazil
Fabio Freitas will now head the newly created growth department as chief growth officer. After a stint at FCB Lisboa, in Portugal, Pablo Manzotti has just returned to FCB Brazil as creative director.
United Collective
United Collective announced that digital and creative executives Francisco 'Pakko' De La Torre and Santos Enriquez have joined the collective as associate creative director and art director, respectively.
Want to get your career on the move? Follow @TheDrumJobs for updates.