This week has seen another wave of appointments and departures at brands, media owners and agencies. The Drum has rounded up the key moves from the EMEA, APAC and North America regions below.
This week includes moves from Vodafone, Uber and Channel 4.
Vodafone
Vodafone has promoted Anne Stilling to global director of brand and media, filling the role left vacant by Sara Martins de Oliveira.
Uber
Uberhas hired Google's marketing boss for Northern Europe, David Mogensen, to lead its European marketing
Sainsbury's
Sainsbury's chief executive officer Mike Coupe has declared his intent to retire to make way for heir apparent Simon Roberts who will assume the chief exec mantle from 1 June.
Spark Foundry
Spark Foundry has hired Oliver Wood as its head of performance. In his new role, Wood will be managing Spark Foundry's PPC, SEO, paid social and affiliate capabilities under a united performance department. 
Channel 4
Channel 4 has announced the appointment of Sophie Lloyd to the newly created role of branded entertainment and creative leader.
4Creative
Channel 4 has also appointed Miketta Lane as head of production and operations for its award-winning in-house creative agency 4Creative.
The Times
Martin Ivens, editor of The Sunday Times, is to step down after seven years and join Times Newspapers board as a director. Emma Tucker, deputy editor of The Times, has been appointed editor of The Sunday Times.
Publicis Groupe
Publicis Groupe has appointed Ian Wharton as executive creative director of Publicis Sapient.
WPP
WPP has announced the appointment of Sandrine Dufour to its board as a non-executive director.
We Are Social
We Are Social has promoted Harvey Cossell to the newly-created role of group head of strategy. Cossell's new role will see him take on responsibility for overseeing We Are Social's media and distribution team, with a focus on building out the offering in the UK.
Funko
Funko has added to its EMEA marketing team with three new hires: Angela Lee in the role of PR manager, Chris Barnett as marketing manager and Liz Simpson as brand marketing manager.
Mediahub UK
Mediahub UK, part of MullenLowe Group has announced the appointment of Richard Beecroft as R+D director, leading creativity at Mediahub.
Karmarama
Karmarama has appointed Amy Gilmore to head of planning.
Croud
Global digital marketing agency, Croud, has appointed Andy Siviter, former managing partner for product activation at iProspect, into the newly established role of director of e-commerce.
Pulsar
Pulsar, the audience intelligence and social listening platform, has strengthened its consumer insight and research team with the hire of industry leader Nisa Bayindir. Joining in a newly created role as executive vice-president behavioural science.
Tide Business
Tide, the digital business banking platform, has today announced the appointment of William Barraclough as creative director.
Nepa AB
The board of directors has appointed P-O Westerlund to the role of chief executive officer of Nepa AB.
Dennis Publishing
Dennis Publishing has announced the appointment of children's publishing expert Andrea Barbalich as editor-in-chief of its newest publication to join its portfolio — The Week Junior.
L&B
Laura Johann, former senior art director and Adele Booth, former senior copywriter have been promoted to creative group head. Meanwhile, Hollie Revell will be joining L&B in February in the role of design director.
Clark Communications
PR, digital and design consultancy Clark Communications has appointed Par Equity founder Paul Atkinson as chairman to further accelerate ambitious growth plans.
VanMoof
Dutch e-bike company VanMoof has announced two new hires. Pascal Duval has been appointed as VanMoof's first chief creative officer, spearheading creative output. Frank Goovaerts has been appointed as the new chief operating officer.
Adwaiz
Creative communications agency, Adwaiz announced the appointment of two new directors, Helge Onsum and Oliver Swanton, to board to fuel its growth plans.
NETS
Network for Electronic Transfers (NETS), Singapore's leading payment services group, today announced the appointment of Lum Yin Fong as its new Independent director to the board.
Leo Burnett India
Leo Burnett India strengthens its senior account management team with three new appointments in Mumbai - Ashima Mehra joins as senior vice-president, Maninder Bali joins as senior vice-president and Sarina Baretto as vice-president.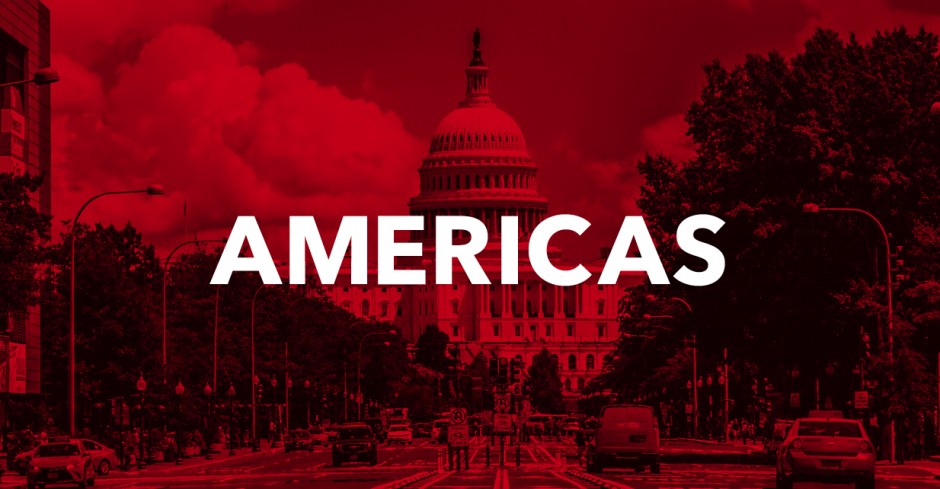 JPMorgan Chase
JPMorgan Chasehas promoted Leslie Gillin, president of co-brand credit cards, to chief marketing officer – a role previously filled by the recently-promoted Kristin Lemkau.
Gap
Gap's chief marketing officer Alegra O'Hare has left the business after less than a year in the job. The exit coincides with the brand's decision to "redefine" the role.
Crown Family Networks
Bill Abbott, chief executive of the Hallmark Channel's parent company Crown Family Networks, is to exit the business following on from a controversy over the company's handling of an ad featuring a same-sex couple.​
FCB Chicago
FCB today announced major leadership updates, promoting three executives within the Chicago office. Fernando Espejel has been named chief technology officer, while Michelle Stoessel has been appointed chief financial officer. In addition, Eric Chun has been promoted to EVP, managing director of strategic analytics.
MediaMath
MediaMath, the independent advertising technology company has announced that Milena Alberti-Perez has joined the company as chief financial officer.
CSM
Veteran marketer Christa Carone has joined global marketing agency CSM Sport & Entertainment as president of CSM North America
Poly
Poly, a global communications company, has announced the appointment of Carl Wiese as executive vice-president, chief revenue officer, global head of sales.
Nomad
Nomad Editing Company is strengthening its already robust roster by bringing on multi-faceted editor Dan Maloney.
Want to get your career on the move? Follow @TheDrumJobs for updates.