This week has seen another wave of appointments and departures at brands, media owners and agencies. The Drum has rounded up the key moves from the EMEA, APAC and North America regions below.
This week includes moves from M&C Saatchi, Birds Eye, TikTok, and Coca-Cola.
M&C Saatchi
Lord Maurice Saatchi has resigned from M&C Saatchi - an agency he co-founded alongside three of his fellow directors, amid a year of profit warnings, lost clients and a "cock-up in the accounts department". Lord Michael Dobbs, Sir Michael Peat and Lorna Tilbian all quit the company's board alongside Saatchi.
Birds Eye
Birds Eye has appointed Sarah Koppens as marketing director. She will succeed Steve Challouma, who has moved up to the role of general manager.
Varo
The mobile bank, Varo, has hired of former Rover vice-president of marketing Halle Hutchison as chief brand officer.
Electric Glue
Independent media agency Electric Glue, which launched five years ago, has promoted strategist Darius Karbassioun to the role of managing director.
Creature
Lisa Spinks has been appointed as Creature's first managing director. She will be responsible for the day-to-day running of the agency.
TikTok
TikTok has promoted Richard Waterworth to general manager for the UK to oversee TikTok's UK operations.
Karmarama
Karmarama has promoted Laura Vipond to managing partner, new business – a role that will see her focused on driving further opportunities for the business.
Peter Dolukhanov, group chief technology officer at Karmarama has left to launch a technology consultancy, Decoded Consultancy.
Channel 4
Channel 4 has brought all its communications and corporate affairs activity together in one combined department, which will be led by James MacLeod in the new role of director of communications and corporate affairs.
SMP
SMP has expanded its global senior leadership line-up with the appointment of Jason Kidd as client partner in its Dublin office.
Superson
Superson has appointed Anne Karumo and Shi Ho as client partners for the Asia Pacific region, based in Singapore.
Outbrain
Nathan Jackson has been named head of sales at Outbrains's APAC operations. In his new role, he will drive the strategic commercial and programmatic leadership and deepen industry knowledge of native advertising.
WE Communications
WE Communications has added three sector leads to its Singapore leadership team: Alicia Eu, head of corporate; Sophia Hsu, head of technology; and Sahana Prabhakar, head of healthcare. These appointments further position the agency to drive growth and expansion in the market.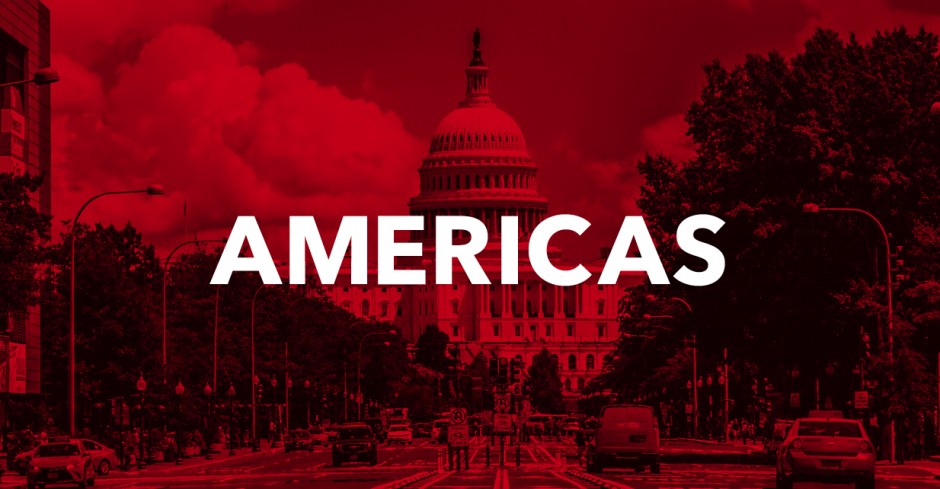 Grey New York
Justine Armour has been named chief creative officer of Grey New York. She is the first in that position since 2017 when Andreas Dahlqvist left his position to return to DDB.​
JPMorgan Chase
JPMorgan Chase has named its chief marketing officer, Kristin Lemkau, as head of a new US wealth management division, leaving a question mark hanging over the parent company's marketing leadership.
Pizza Hut
Pizza Hut US's chief brand officer, Marianne Radley, has left the company after 22 months in the job, the company has confirmed.
Coca-Cola
Two years after deciding to axe its global chief marketing officer role, Coca-Cola has U-turned with the appointment of a new marketing boss. The president of the company's Asia Pacific business, Manolo Arroyo, has taken on the position of chief marketing officer as part of a new integrated global structure that will come into effect on 1 January.
Dentsu Aegis Network
Nick Brien is to step down from his role as chief exec of Dentsu Aegis Network Americas after two-and-a-half years. Jacki Kelley, president and chief client officer, has been named as his successor.
McCann Worldgroup
McCann Worldgroup has promoted Devika Bulchandani to president of McCann North America. She has been president of McCann New York and retains that office leadership role.
Huge
Huge has appointed Fura Johannesdottir to the role of chief design officer. In this role, she will be responsible for the agency's design leadership across 13 international offices.
Erich & Kallman
Erich & Kallman has added to its leadership team by naming Jill Garrison as its first chief operating officer.
Hogarth Worldwide
WPP company Hogarth Worldwide has appointed long-time executive Mauro Baz to the role of chief marketing officer for the Americas.
The Richards Group
Stan Richards, founder and creative director of The Richards Group, announced his successor in Glenn Dady, who joined The Richards Group 39 years ago and has led creative direction. He will take the helm of daily operations effective 1 January.
DNA
Allyson Paisley has joined agency DNA in Seattle as a creative director.
Framestore
Framestore has welcomed Anna Borysewicz as senior producer for integrated advertising in the company's New York office.
SMP
SMP has expanded its global senior leadership line-up with the appointment of Glen Mellinger as client partner in its New York office.
Want to get your career on the move? Follow @TheDrumJobs for updates.