This week has seen another wave of appointments and departures at brands, media owners and agencies. The Drum has rounded up the key moves from the EMEA, APAC and North America regions below.
This week includes moves from Ogilvy, S4 Capital, Hilton, Unilever and Havas Chicago.
Mission Group
Mission Group has followed up a recent restructuring with the appointment of Mark Reardon to serve as CEO of its new Story Leeds office.
OMD
Oliver Stroh has been appointed chief development officer at OMD EMEA, while Cristina Sagarduy has taken on the role of performance officer.
Ogilvy
Ogilvy has strengthened its leadership on its Unilever account. Nadja Bellan-White joins as global managing director for Unilever, focusing on Dove, while Daniel Fisher joins as its global executive creative director.
S4 Capital
S4Capital has brought in two non-executive directors to enhance governance and diversity. Naoko Okumoto - currently chief exec and managing partner of Amber Bridge Partners - joins alongside Margaret Ma Connolly, Connolly is currently chief exec Asia, of Informa Markets.
Shift Active Media
Shift Active Media has strengthened its team with the appointment of Doug Baker as head of strategy. In this role he will also work on projects across the wider Play Sports Group.
Manifesto Growth Architects
Manifesto Growth Architects has appointed Joanna Levesque to lead its financial services practice with a remit to help clients navigate industry challenges and deliver growth through new revenue streams and innovative business models.
Wavemaker
Wavemaker has appointed Anna Hickey to the role of president, global clients. Hickey moves into the role from Wavemaker UK where she was chief operating officer.
Hilton
American hotel giant Hilton has tapped former eBay chief marketing officer for Australia, Julie Nestor, to lead its marketing and e-commerce strategy in Asia Pacific.
VYMLY&R
VMLY&R has appointed Bernadette Chan as regional HR director. Chan will be responsible for the Asia network's HR strategy, providing HR support for its business operations and capital initiatives across different countries.
Publicis Groupe
Sanjay Chaudhari has been appointed as its chief exec of Publicis Groupe, Sri Lanka. He has been tasked with leading all its agencies in the country.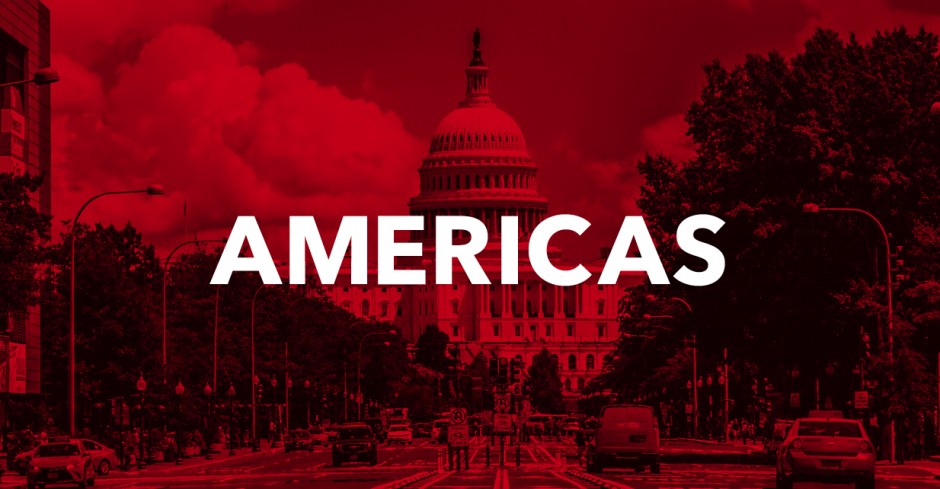 Unilever
Unilever has appointed Conny Braams to lead its global marketing, bringing to a close an almost year-long search to fill the role left vacant by Keith Weed.
Mower
Independent advertising, marketing and public relations agency Mower has named Doug Kamp as its chief creative officer. Kamp comes to Mower after serving as head of creative with Gyro.
Cashmere Agency
Cashmere Agency has appointed Chuka Schneider as group account director, where he will provide senior leadership and manage client relationships. He will also lend his experience in the QSR and automotive sectors to Cashmere's BMW and Jack in the Box accounts.
MiQ
MiQ has appointed Erin Madorsky as managing director of the Northeast – a new position for the company that will be used to drive growth in the US market.
Carat
Carat has promoted Angela Steele to chief exec of Carat US, where she will assume leadership of all operations and management.
Havas Chicago
Havas Chicago has hired marketing executive Nicole Laughlin as president of the creative agency. Laughlin hails from Facebook, where she led global marketing solutions.
Nielsen
Nielsen has appointed Sandra Sims-Williams as senior vice-president of diversity and inclusion. In this role Sims-Williams will lead Nielsen's D&I strategy and teams for both the media and connect sides of the business.
North 6th Agency
N6A has promoted John Hannaway to the position of chief of staff. Hannaway joined N6A in 2015, and most recently served as executive vice-president of operations.
Leo Burnett
Leo Burnett has named Aki Spicer as its new chief strategy officer. Spicer was previously executive vice-president and global strategy lead.
Octagon
John Shea has been named global president of marketing and events for Octagon Worldwide, and will now oversee all US and international marketing efforts and specialty groups for the agency.
Tanium
Endpoint management and security platform Tanium has appointed Chris Pick as chief marketing officer.
Mass Appeal
Urban culture-focused media and entertainment company Mass Appeal recently named Hillary Gilmore as vice-president of brand partnerships and Mark Grande as vice-president of digital and ventures.
Want to get your career on the move? Follow @TheDrumJobs for updates.