This week has seen another wave of appointments and departures at brands, media owners and agencies. The Drum has rounded up the key moves from the EMEA, APAC and North America regions below.
This week includes moves from GroupM, T-Mobile, Publicis Groupe, The Independent, ViacomCBS, the Chartered Institute of Marketing and Google.
Ebiquity
Ebiquity chief executive Michael Karg will stand down with immediate effect, the media and marketing consultancy has announced.
The Marketing Centre
The Marketing Centre has confirmed its appointment of John Donnelly as part-time marketing director - a role which demands support for local businesses across Scotland.
Publicis Groupe
Publicis Groupe has named Steve Bignell as its chosen successor to head up Publicis Media Exchange from early next year.
The Independent Digital News & Media
The Independent Digital News & Media (IDNML) has promoted its digital head, Zach Leonard to chief executive as the online newspaper looks to amplify its audience beyond the UK.
Engine Sport and Brand Experience
Engine Sport and Brand Experience has appointed Randy Manicks as communications director. Andy Stott is joining as business director.
Chartered Institute of Marketing
The Prince of Wales is to become the patron of The Chartered Institute of Marketing. He takes over from his father, The Duke of Edinburgh, who has served as the Institute's patron since 1952.
Brave Bison
Brave Bison has appointment Fran Hale as sales director, Ben Sinden as publishing director and Louise Parker as chief of staff, signalling a new wave of senior management brought in by Kate Burns, who became chief exec in April.
Creative Brief
Charlie Carpenter has been promoted to chief exec of Creativebrief. Having been with Creativebrief since it launched, Carpenter moves up from his role as managing director.
GroupM
GroupM India has promoted Sidharth Parashar to president for investments and pricing and Ashwin Padmanabhan to president for partnerships and trading.
Jack Morton
Jack Morton has appointed Austin Powers as genuine X APAC lead and strategy director for the agency's Singapore office. In this newly created role, Powers will spearhead the agency's innovation practice in APAC and oversee strategy for the Singapore office.
BBC Studios Asia Pacific
Ryan Shiotani has been promoted to the role of senior vice-president and general manager at BBC Studios, covering South and South East Asia. Fiona Lang has been promoted to the new role of general manager, Australia and New Zealand, leading the Sydney-based branded services.
IPG Mediabrands
IPG Mediabrands has appointed Chris Chen as chief exec. He is replacing Tom Wan, who held the role since 2016.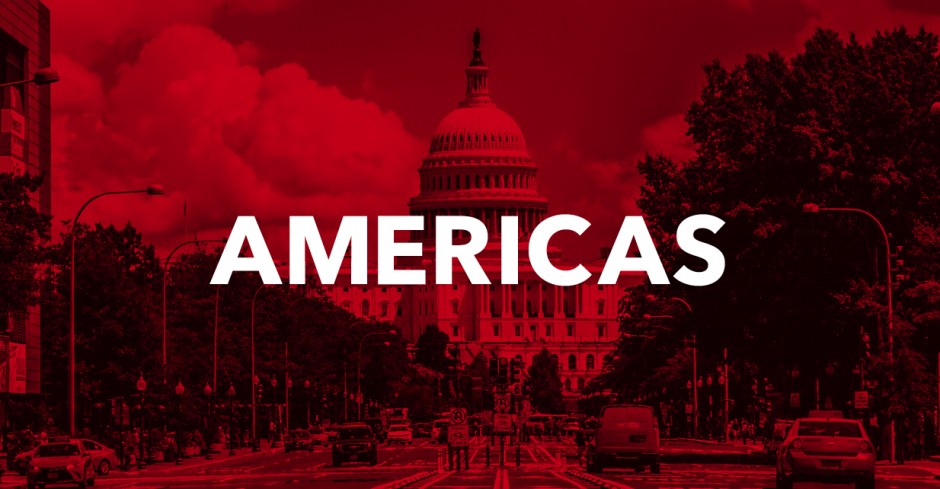 Google
Marie Gulin-Merle, formerly the chief marketing officer of Calvin Klein, has resurfaced as the vice-president of global ads marketing at Google, which is currently bolstering the star talent on its marketing team.​
GroupM
Newly installed GroupM chief executive Christian Juhl has made his mark on the media buying giant with the introduction of a new global leadership team.
Mark Patterson will take on the role of chief operating officer, Essence chairman and co-founder Andrew Shebbeare has been named chief exec of 2Sixty and interim chief technology officer, GroupM, Colin Barlow has taken on the role of global president, GroupM services. Brian Gleason will lead an expanded portfolio as chief commercial officer.
ViacomCBS
The nearly-combined company, ViacomCBS has started to consolidate its network leadership. Chris McCarthy has been named president of entertainment and youth brands at its domestic media networks, while David Nevins, currently chief creative officer for CBS and Showtime Network's chairman and chief exec, will add oversight of BET.
T-Mobile
John Legere is standing down as chief exec of T-Mobile. The current president and chief operating officer, Mike Sievert will take over in May.
Sid Lee
Cam Levin has been named US chief creative officer at Sid Lee. He will oversee the agency's New York, Seattle and Los Angeles offices.
TBWA\Media Arts Lab
TBWA\Media Arts Lab has appointed Marianne Stefanowicz as the agency's first chief communications officer. Stefanowicz will be responsible for all internal and external communications, with an emphasis on global integration across the agency's seven offices.
Conill
Conill has appointed Gustavo Sarkis as executive creative director. In this new role, Sarkis will lead all Conill creative teams and client campaigns across its offices in Los Angeles, Dallas and Miami.
McCann Health
McCann Health has named John Reid as executive vice-president and chief creative officer for McCann Health New Jersey. He will also serve as a member of the network's global creative leadership council.
72andSunny Los Angeles
Zach Hilder returns to 72andSunny Los Angeles as group creative director. Hilder comes to 72andSunny with more than 20 years of industry experience to help lead the NFL account.
Framestore
Framestore is pleased to announce that Vince Baertsoen has joined the company as global head of CG for integrated advertising. In his role he will oversee the implementation of new technologies to the company's VFX workflow and the continued development of Framestore's CG pipeline.
Want to get your career on the move? Follow @TheDrumJobs for updates.