This week has seen another wave of appointments and departures at brands, media owners and agencies. The Drum has rounded up the key moves from the EMEA, APAC and North America regions below.
This week includes moves from Dentsu Aegis Network, Comscore, Nationwide, Pernod Ricard and Google.
Nationwide
Tanya Joseph will leave Nationwide at the end of November following 18 months as its director of campaigns and public policy. Joseph, the architect behind Sport England's prosperous 'This Girl Can' campaign and former press secretary to ex-Labour Prime Minister Tony Blair, joined the building society in May 2018.
Dentsu Aegis Network
Dentsu Aegis has seen the departure of two key executives with Pippa Glucklich, chief executive of Amplifi, and Kate Howe, executive director, creative, customer experience and commerce, both departing the holding group.
It is understood Howe, who joined the business when it acquired Gyro two years ago, will join the board of MSQ Partners. She was aslo chair of the agency as well as director of B2B International but Dentsu Aegis confirmed that it has no immediate plans to replace her.
Wavemaker
Ruth Stubbs, the former global president of iProspect, is departing to take on the role of chief executive officer for Europe, Middle East and Africa (EMEA) region at Wavemaker.
She will be taking on the largest region for Wavemaker by revenue, as Europe accounts for over half of its business, according to the company. As such, her role will also see her become part of the Wavemaker global leadership team.
Cancer Research UK
Cancer Research UK has appointed Philip Almond as executive director of fundraising and marketing. In his role at Cancer Research UK, Almond will be responsible for leading the charity's brand, marketing and mass fundraising teams.
We Are Social
We Are Social has appointed Alexis Levene as paid media director. He will be responsible for leading the agency's paid media team in the UK, as well as planning and activating campaigns across multiple digital channels for our portfolio of clients. Prior to joining We Are Social, Levene was digital director at Wavemaker.
Xaxis
Xaxis has promoted Sara Robertson to global vice-president, disruption to focus on 'long-shot' investments and research and development. Silvia Sparry has also been promoted. She will take on the role of global vice-president, operations and platforms, to drive operational efficiency and effectiveness across the company.
Novos
The e-commerce SEO agency, Novos, has hired Daniel Cartland and Olivia Royce, as SEO manager and digital PR and content manager, respectively. They will work across the agency's range of e-commerce clients.
Home
Home has hired Alex Ellis as chief experience officer. In this new role, Ellis will be responsible for leading and developing the agency's digital experience offering.
Leo Burnett Sydney
Andrew Fergusson has been appointed as executive creative director of Leo Burnett Sydney. Fergusson returns to Sydney from New York where he has been with Droga5 for nearly four years, most recently as group creative director.
Google India
Sanjay Gupta has been hired as country manager and vice-president of sales and operations at Google India. He is to replace Rajan Anandan, who has jumped ship to Sequoia Capital.
Dentsu Aegis Network
Jean Lin, Isobar global chief exec, has been given an expanded global role at Dentsu Aegis Network (DAN). She will now take on additional duties as the chief exec of DAN Creative.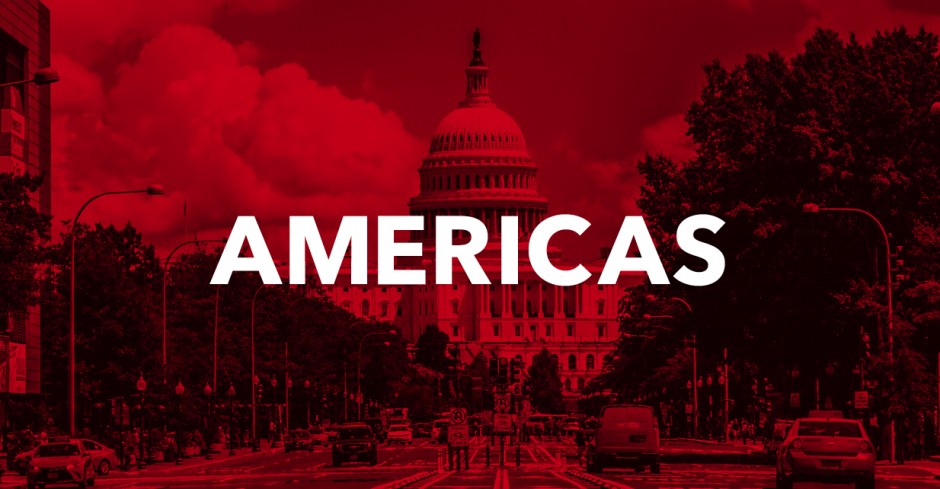 Pernod Ricard
French beverage giant Pernod Ricard's North American operations are now under new leadership with the appointment of veteran marketer Ann Mukherjee as chairman and chief executive officer.
Mukherjee replaces Paul Duffy in the role from 2 December, following the incumbent's decision to move back to his native Ireland, ending a quarter-century-long career at the business.
Rapp
Global creative agency Rapp has named Shari Reichenberg as managing director of its New York head office, reporting directly to global chief executive officer Marco Scognamiglio.
Reichenberg's role will entail spearheading a pivot toward data-driven creativity as it seeks to build an increasingly diverse talent base.
Leo Burnett
Leo Burnett North America has named Matt Marcus as the first holder of its chief experience officer title in a move designed to help the creative agency in helping brands strengthen connections with their customers through new technology.
Marcus will begin oversight of a client portfolio including the likes of Kraft, General Motors and Miller Coors, reporting directly to Liz Taylor, chief creative officer at Leo Burnett Worldwide as he devises multi-channel customer experience strategies.
Comscore
Comscore has found its full-time boss, naming board vice-chairman Bill Livek chief executive officer and executive vice-chairman.
Livek replaces Dale Fuller, who served as interim chief executive following an internal exodus that saw the former top boss and president leave the measurement firm after less than a year at their respective roles.
Sid Lee
Cam Levin has been named chief creative officer of Sid Lee USA. He will be responsible for the company's three US offices in Seattle, New York and Los Angeles.
Shutterstock
Shutterstock has promoted Peter Silvio to chief technology officer. In this role, Silvio will continue to lead the technology organization, partnering closely with product and marketing to drive the development and implementation of innovative products.
Gyro
Gyro has named Philip Black as senior vice-president of strategy for Chicago and Denver. Black is tasked with overseeing the strategy practice for Chicago/Denver, with a particular focus on defining and driving global marketing strategies for clients.
Fitch
Fitch has appointed Matt Michaluk as creative director for its New York studio. He has worked for the brand and retail consultancy in its London office for the past two years.
Want to get your career on the move? Follow @TheDrumJobs for updates.