This week has seen another wave of appointments and departures at brands, media owners and agencies. The Drum has rounded up the key moves from the EMEA, APAC and North America regions below.
This week includes moves from News UK, Sony Music, Droga5, Grey London and more.
Henkel
German industrial and consumer giant Henkel has enacted a changing of the guard in its top leadership team after incumbent chief executive Hans Van Bylen confirmed he would no longer be able to fulfill his duties for personal reasons.
That decision will bring a 35-year career with the business to an end on January 1, 2020, at the end of his current contract, which will see chief financial officer Carsten Knobel will step forward as successor.
S3 Advertising
After S3 Advertising was acquired by its senior management team for an undisclosed fee, its founder and chief executive Matt Jones has departed.
Financial Times
The Financial Times has secured Cheryl Brumley from The Economist in a new global head of audio role - indicating the importance of the medium to the media brand in the coming years.
Grey London
Grey London is further strengthening its creative department with the promotion of senior creatives Rachel Morris and Stephania Silveira to creative directors.
News UK
News UK, the media stable housing The Sun, The Times and Wireless Group, has made a slew of new hires and promotions intent on "driving long term sustainable growth." Economist chief operating officer and publisher Michael Brunt joins as general manager of The Times and Wireless chief operating officer Jo Bucci moves over to general manager of The Sun.
Wireless managing director of commercial development Calum Macaulay takes on the GM role across the radio group, Victoria Bell is now general manager of marketing across News UK and Alison Dolan's chief strategy officer role expands to drive relationships "with key digital platforms." Chris Duncan has been named managing director of platform partnerships at The Times.
Sony Music
Sony Music has appointed marketing veteran Will Speer to lead its newly-launched children's and family entertainment record label Magic Star.
As head of the new label, Speer will help sign, develop and market artists and branded projects geared specifically toward the family market, as well as striking up partnerships with key brands in the sector.
Droga5
Droga5 has named its first-ever global chief creative officer in Neil Heymann. His promotion is one of several creative moves made by the agency as it looks to expand its reach.
The Creative Engagement Group
The Creative Engagement Group has hired Jason Capra as client engagement director to lead several key accounts that draw upon the group's strategic, live event and experiential; film, interactive and immersive services.
3Gem
3Gem has hired Darren Ryan as media director to run this new department. Ryan will be responsible for overseeing and developing the company's broadcast PR, video and podcast offering.
Geometry
Geometry has promoted Elke van Tienen to the newly-created position of Geometry EMEA chief people officer.
Firefish
Firefish has hired Natalie Pilch as its chief operating officer. Pilch joins Firefish after 18 years working for WPP agencies.
TVC Group
TVC Group has hired Francesca Ayala as a senior account director to grow the agency's global offering in Hong Kong. Ayala has accumulated 14 years' worth of experience in content production, having worked as a journalist and a corporate communications professional before moving agency side.
ADA
ADA has appointed Simon Samuel as its Head of Data Analytics. Based in Kuala Lumpur, Samuel will lead a team of close to 50 data scientists, software and data engineers.
Atomic 212°
Atomic 212° has appointed Angus Bower as its Sydney head of SEO. In his new role, Bower will work closely with the media agency's general manager of media technology, Tom Sheppard.
Splash Worldwide
Splash Worldwide has hired Sharom Ja'affar as art director for the company's office in Singapore. Ja'affar has spent the previous four years as a designer for Williams Lea Tag in Singapore.
Society
Society has appointed Annike Morgan as group director to open and lead its new Sydney office from in December.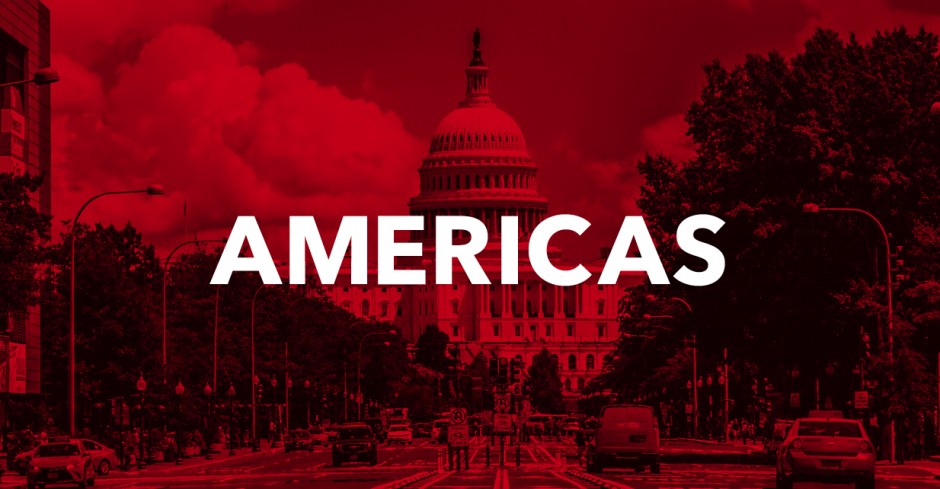 VaynerMedia
VaynerMedia has named Rob Lenois the agency's chief creative officer. In this role, he will oversee the agency's global creative product, reporting to chief executive officer and co-founder Gary Vaynerchuk. Lenois joins from Grey New York, where he spent nine years, most recently as deputy chief creative officer.
Beyond Meat
Plant-based brand Beyond Meat has followed in the footsteps of its competitor, the Meatless Farm Co, and hired a Coca-Cola exec as its chief marketing officer – a role that will head up an expanded internal marcomms team.
BBDO
In its role as global creative agency for Ford, BBDO has brought in industry veterans Alex Booker and Philip Sicklinger to serve as executive creative directors on the business in North America. They will be based in New York, but split time between New York and Detroit. The two were most recently group creative directors at MullenLowe US.
Symphony Talent
Symphony Talent has appointed Gunnar Kiene as chief creative officer for the organization's US operations. In his new role, Kiene will be responsible for helping to set the creative vision for the organization and will oversee innovation, engagement and the creative direction for Symphony Talent's roster of clients.
FreeWheel
As TV streaming heats up, Comcast's video adtech unit FreeWheel has named Jon Whitticom its chief product officer. Whitticom will head product development for FreeWheel as the company looks to bolster its offering for what it calls "the new TV ecosystem". He will report into FreeWheel general manager Dave Clark.
Duncan Channon
Duncan Channon has hired Noël Johnson as the agency's first director of marketing and client engagement. As director of marketing and client engagement, Johnson will be responsible for aligning new business efforts to strategic opportunities.
Stink Studios
Most recently from Mother New York, Zane Miller has been hired as Stink Studios creative director. Alongside Miller, Dani Balenson has been hired as design director, to its Brooklyn office.
Fuse Media
Fuse Media has promoted Fernando Romero to head of advertising sales. In this position, Romero is responsible for overseeing the sales, sponsorship and operations across all platforms for the company's brands including its linear and video-on-demand channels Fuse and FM; Fuse.TV; other online, social media and OTT properties; and live events.
MullenLowe Profero
Nathan Lavertue has joined MullenLowe Profero in New York as senior vice-president head of experience design. Prior to MullenLowe Profero, Lavertue was global experience design director at IBM iX.
Want to get your career on the move? Follow @TheDrumJobs for updates.