This week has seen another wave of appointments and departures at brands, media owners and agencies. The Drum has rounded up the key moves from the EMEA, APAC and North America regions below.
This week includes moves from T-Mobile, Vice, Hyundai, Tommy Hilfiger, Twitch and Dunkin' Donuts.
Frugi
Organic, ethical kid's clothing brand, Frugi, has tapped James Williams as marketing and e-commerce director. The marketer was most recently director of online and marketing for women's retailer Phase Eight, prior to which he held a similar role at Jigsaw.
Grey London
Grey London has boosted its creative department with the hiring of two new creative directors, Matt Moreland and Chris Clarke who arrive from BBH.
Publicis Groupe UK
Publicis Groupe UK has hired Clare Donald, as its chief production officer. Donald will lead both Prodigious and Publicis Groupe UK's cross-discipline production offering.
Digitas
Digitas UK has hired Claire Cootes as managing director. She was previously chief operating officer at Lida.
Cult
Independent creative agency Cult has appointed Charlotte Bunyan as its head of strategy - the first position of its kind at the agency.
Merkle
Merkle has promoted Ben Gott to lead its analytics practice across EMEA. Gott will report directly into Michael Komasinski, president of Merkle EMEA.
The Ozone Project
As part of the company's growth strategy and expansion, The Ozone Project has created three new roles; Bryan Scott will join as marketing communications director, while Lucille Brune and Karen Ritchie will take the positions of head of trading and head of account management, respectively.
Google
Google's ECD Steve Vranakis has been appointed as Greece's chief creative officer, following a decision by Greek Prime Minister Kyriakos Mitsotakis
Digitas UK
Digitas UK has appointed Claire Cootes as managing director. Cootes will sit on the UK management team and report to chief executive, Danielle Bassil.
VMLY&R
VMLY&R has appointed Valerie Madon as chief creative officer, Asia. Based in Singapore, Madon will be a part of VMLY&R's global creative council.
Dentsu Aegis Network
Dentsu Aegis Network has roped in Asha Suvarna as chief financial officer, India. In her new role, she will report to Anand Bhadkamkar, chief exec Dentsu Aegis Network India.
Vice Media Group
Vice Media has appointed senior media executive Rohit Tugnait as commercial director for its India territory. Tugnait will lead the commercial teams based in Mumbai, Bangalore and Delhi and will be responsible for growing all lines of business within Vice's India region, including Vice Digital, Studios, Content Partnerships and Virtue, its creative agency.
Tealium
Tealium has hired Heidi Bullock as chief marketing officer. Bullock previously served as chief marketing officer at Engagio.
Clemenger BBDO Melbourne
Clemenger BBDO Melbourne has welcomed the senior creative duo, Jacob Gjelstrup Björdal and Jim Nilsson. They join from McCann London.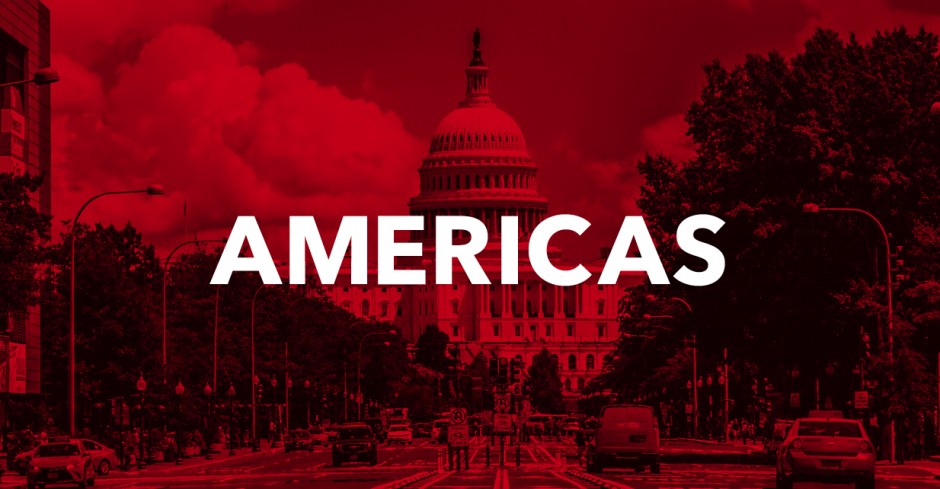 Tommy Hilfiger
Tommy Hilfiger has appointed Hollister's Michael Scheiner as its chief marketing officer, a role that has been revived following the exit of chief brand officer Avery Baker.
T-Mobile
Nick Drake, T-Mobile's former marketing-boss-turned-leader of a top-secret project, has left the business for a senior marketing role at Google.
Hyundai
Hyundai Motor America has named Angela Zepeda, the senior vice-president and managing director of Innocean USA, its agency of record, as its chief marketing officer.
Twitch
Twitch has snagged Zynga's former marketing head as its chief marketing officer, ending the Amazon gaming platform's three-month stretch without a lead marketer.
Babbel
Language learning app Babbel has hired Steven Meyers, WeWork's former director of acquisition marketing, to drive "a new phase of growth" in the US.
Refinery29
Refinery29 has appointed Gabrielle Korn as fashion and culture director. In her new role, Korn will be responsible for driving the site's fashion and culture category, focused on audience growth and expanding the brand's voice.
Dunkin Donuts
Dunkin' is set for new marketing leadership following an announcement that US chief marketing officer Tony Weisman is to stand down from the role on 1 December.
Holistic Industries
Holistic Industries has hired Kyle Barich, former head of CDM, as chief marketing officer. In this role, Barich will oversee the creation of national brands across customer types and form factors leveraging his expertise and background in healthcare marketing.
David
David agency has promoted four creatives within the agency's Miami creative team. Jean Zamprogno and Fernando Pellizzaro will take up the new positions of group creative director. Under this structure, both will report directly to Cassis. In addition to these promotions, Andy Tamayo and Alexander Allen have been promoted to senior art director and senior copywriter, respectively.
Want to get your career on the move? Follow @TheDrumJobs for updates.