This week has seen another wave of appointments and departures at brands, media owners and agencies. The Drum has rounded up the key moves from the EMEA, APAC and North America regions below.
This week includes moves from MediaCom, John Lewis, D&AD, Tesco, the Football Association, STV, Gyro, Coca-Cola and Calvin Klein.
MediaCom
MediaCom has promoted Steve Gladdis to EMEA chief strategy officer. Geoff de Burca will succeed Gladdis as MediaCom UK's chief strategy officer.
John Lewis
As of next February, John Lewis and Waitrose will have a new marketing boss in Paula Nickolds.
Premier League
David Pemsel is departing The Guardian's chief executive role to take on the same mantel at the Premier League. Pemsel, who was previously linked with the Channel 4 top job, succeeds Richard Scudamore following his departure from the football body last year.
The Football Association
The English Football Association has appointed Kathryn Swarbrick as its new commercial and marketing director.
Tesco
Tesco has announced a changing of the guard after long-serving chief executive Dave Lewis unexpectedly tendered his resignation, clearing the way for his appointed successor Ken Murphy to step up to the plate.
Guinness World Records
Guinness World Records (GWR) has appointed Stine McNeillis as head of marketing EMEA and APAC for its creative consultancy. McNeillis will be responsible for driving awareness for GWR's commercial services across its key regions.
4Sales
As part of a restructure of 4Sales - the commercial wing of Channel 4 - it is trebling the headcount of its integrated sales team to talk clients through the power of advertising on the medium.
Matt Salmon, head of agency and client sales has installed new lieutenants in sales leaders Chris Braithwaite, Angus Mitchell, Kirsten Gillard and in charge of nations and regions sales, Ewan Douglas. Meanwhile, David Amodio has been appointed as deputy head of digital and innovation.
D&AD
D&AD has appointed Patrick Burgoyne as its chief executive officer. This follows the succession of D&AD's chief exec Tim Lindsay to chairman.
STV
Kirstin Stevenson has joined STV in the new role of head of communications as the business continues to progress the growth strategy it implemented last year.
Forever Beta
Rooney Carruthers, the founder and former chair of VCCP, has joined Forever Beta as executive chair.
Gyro
Gyro has appointed Jason Fletcher to the role of executive creative director for UK operations. He will report directly to Gyro UK's president, Emma Rush.
Ogilvy Social.Lab
Amsterdam's Ogilvy Social.Lab has appointed Tolga Büyükdoganay as executive creative director. Büyükdoganay will now be responsible for all of Ogilvy Social.Lab's creative output.
AMV BBDO
AMV BBDO has strengthened its creative leadership team with the promotion of Toby Allen and Jim Hilson to deputy executive creative directors. Allen and Hilson have led the transformation of Essity into the UK's most awarded account at Cannes - breaking taboos and shaping culture with Bloodnormal, Viva La Vulva and red.fit for Bodyform.
Artefact
Pascal Coggia, co-founder of Paris-based Artefact has joined the UK team as partner vice-president consulting. Coggia has been tasked with driving growth, using the UK as a springboard.
VaynerMedia Singapore
VaynerMedia Singapore has appointed VJ Anand as its executive creative director and senior-vice president as it seeks to expand its business in Asia Pacific.
Watatawa
Watatawa has appointed Alan Rusbridger as senior advisor. He was formerly editor-in-chief of the Guardian and currently serves as chairman of the Reuters Institute for the Study of Journalism and Principal of Lady Margaret Hall at Oxford University.
AnalogFolk
AnalogFolk has appointed Stephen Pill as its strategy director for Asia. Pill joins after eight years at Fitch.
CHE Proximity
CHE Proximity has hired Darren Warren as director, brand, as it looks to further bolster its brand strategy capability.
Grey Group Hong Kong
Jenmon Yuen-Jenkins has been appointed chief exec of Grey Group Hong Kong. She will report to Adam O'Conor, regional chairman and chief exec of Grey Group, Greater China. In her new role, Yuen-Jenkins will be responsible for driving the agency's growth.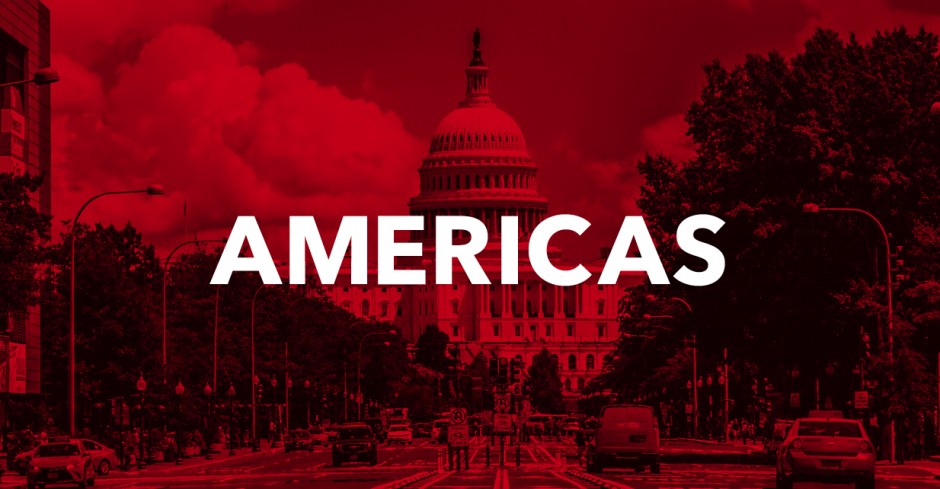 Coca-Cola
Lone Thomsen has departed her role as head of media and connections strategy at the Coca-Cola Company to work full time at the Meatless Farm Co as chief marketing officer, following two years' consulting for the plant-based brand.
Calvin Klein
Marie Gulin-Merle has quit her duties as chief marketing officer at fashion brand Calvin Klein and chief digital officer at clothing company PVH Corp to pursue unspecified opportunities elsewhere.
Deutsch North America
Deutsch North America chairman and chief executive officer, Mike Sheldon, has informed parent company InterPublic Group (IPG) of his plans to leave the agency at the end of the year.
FCB
FCB has named Tyler Turnbull as its North America chief executive as part of a new structure that will aim to bring more unity to its office in the region.
The Trade Desk
The Trade Desk has appointed Sandeep Swadia as the company's first executive vice-president, chief data and trust officer.
Edelman
Heritage PR and marketing firm Edelman has named Matthew J Harrington its global president, on the 67th anniversary of the firm's founding by Daniel J Edelman.
Edelman also named Yannis Kotziagkiaouridis as its first-ever global head of data and analytics, effective November 19. Kotziagkiaouridis will develop and scale an offering that will be integrated across the firm's capabilities and business units. He will also have oversight of Edelman Intelligence, Edelman's global research and analytics consultancy.
StrawberryFrog
StrawberryFrog has bolstered its senior leadership team; hiring Dan Langlitz as group account director, Corel Theuma as executive creative director, Deaglan MacFarland as senior strategy director and Liza Haffenberg as head of business activism.
Madwell
Madwell has appointed Steve Barry as managing director of its Denver office. In his new role, Barry will be responsible for business development, office operations and management, and overseeing a diverse staff across all accounts.
Keboola
Keboola has appointed Tereza Nemessanyi as senior vice-president of enterprise growth and chief revenue officer. In this newly created role, Nemessanyi will be leading Keboola's entry into the North American enterprise segment.
ESI Media
ESI Media has appointed Blair Tapper to the role of senior vice-president, North America. Tapper joins ESI from the Daily Mail where she was vice-president of partnerships on America's east coast. In her new role she will be responsible for devising and driving commercial strategy in the North American market.
Gretel
Creative agency Gretel has appointed Sue Murphy as creative director in its New York office. Murphy was previously a design director at Wieden+Kennedy Portland.
SiriusXM
SiriusXM announced today that distinguished marketing executive Denise Karkos has joined the company as its new chief marketing officer. Karkos will be responsible for brand and digital marketing of both the SiriusXM and Pandora brands, helping support and drive the growth of SiriusXM subscribers and Pandora listeners.
Want to get your career on the move? Follow @TheDrumJobs for updates.