This week has seen another wave of appointments and departures at brands, media owners and agencies. The Drum has rounded up the key moves from the EMEA, APAC and North America regions below.
This week includes moves from Deliveroo, Marie Claire, The Evening Standard and TVC Group.
Grey
Grey veteran Vicki Maguire is to jump ship to Havas London, joining as its new chief creative officer in January 2020. Havas expressed excitement at hiring "one of the most high-profile and awarded creative leaders working in the industry today".
Marie Claire UK
Marie Claire UK has promoted deputy editor Andrea Thompson to the editor-in-chief role weeks after canning the print product to focus on a digital future.
TVC Group
Rachel Francis has joined TVC Group as a client services director, where she will be responsible for developing and leading the agency's integrated client services offering.
The Evening Standard
Media veteran Mike Soutar, a former editor of FHM and co-founder of Shortlist Media, has been appointed chief executive of The Evening Standard.
Cisco
Cisco's chief marketing officer Karen Walker has left the company after 10 years. It is understood that Walker is to move to computing giant Intel to head its marketing.
33Seconds
PR and social media marketing agency 33Seconds has hired George Hayley as its newest associate director within the PR team.
Cherry London
Marketing company Cherry London has welcomed Julie O'Neill as partnership and account management specialist.
McCann London
Jessica Tamsedge is joining McCann London as managing director to replace Sheryl Marjoram, who was recently appointed chief executive. Prior to her appointment at McCann, Tamsedge had been serving at Grey as joint-head of account leadership
Iris
Iris has promoted Henry Scotland and Rachid Ahouiyek to executive creative directors as it doubles down on product. Scotland and Ahouiyek have worked together for over two years.
Smarts
Smarts has bolstered its London leadership team. Becky Rawlings has joined Smarts as director from Karmarama, while Katie Tazzyman has picked up the role of communications director.
Deliveroo
Deliveroo has appointed Dan Winn as its chief technology officer. He will lead Deliveroo's work across engineering, data science, design and user research.
WarnerMedia Entertainment Network
WarnerMedia Entertainment Networks has named Ricky Ow as president, distribution and advertising sales, APAC, uniting Turner Asia Pacific and HBO Asia.
RhythmOne
To lead international expansion efforts, RhythmOne has appointed industry veterans Assaf Suprasky as general manager of Tremor International's Israel operations and Gal Topaz as senior vice-president, exchange operations and business development.
Govt Singapore
Govt Singapore has named Alvina Shah managing director. She has been tasked with leading the agency's cultural, strategic and financial health.
Publicis Communications Singapore
Publicis Communications Singapore has appointed Joanne de Rozario as managing director of Publicis Groupe's Prodigious. In her new role, de Rozario will lead the growth of the business and oversee the agency's development and creation of content across various platforms for Prodigious clients.
Impact
Impact has appointed Joo Mi Kim as chief financial officer. Kim will lead financial planning and analysis, accounting, global clearinghouse, human resources, legal, facilities as well as investor and board relations.
BBH Singapore
Sascha Kuntze, who joined BBH Singapore in 2018 as creative director, has been promoted to chief creative officer, replacing Joakim 'Jab' Borgström. Kuntze has worked across several big businesses in the agency and has been driving new ventures such as brand funded entertainment.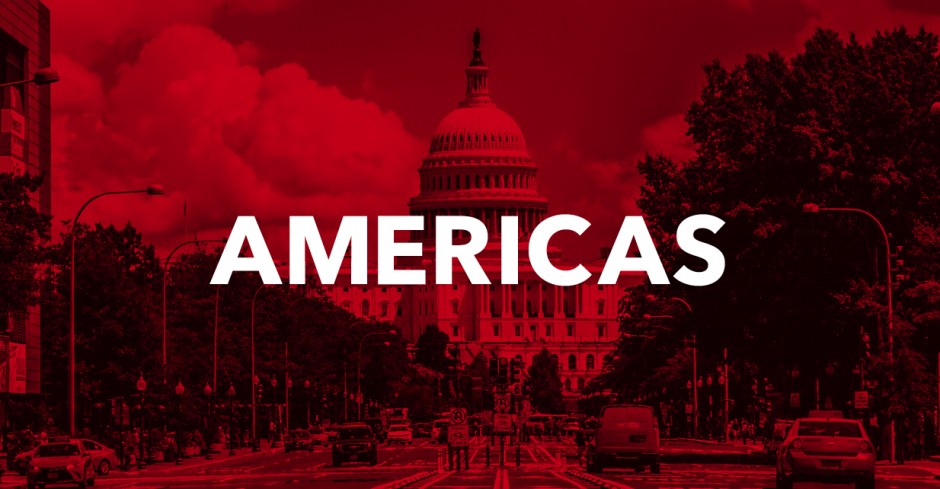 Way To Blue
Geoff Oki has joined Way To Blue, the global communications agency acquired by the Miroma Group last year, as a creative director following the business' expansion into LA.
American Century Investments
American Century Investments has named Erik Schneberger as its chief marketing officer. In his new role, he will lead the teams currently responsible for channel marketing, brand, marketing operations, value-add, client events, corporate communications and digital.
Potato
Potato has appointed Perry Tell as senior vice-president, North America as part of its growth strategy in the region. Tell will lead the company's growth throughout North America, providing group level leadership to new ventures and partnerships.
FCB
FCB has named Tyler Turnbull as its North America chief executive as part of a new structure that will aim to bring more unity to its office in the region. Following the announcement that the network's chief executive in Chicago, Michael Fassnacht, would be stepping down at the end of the year, a number of other changes have been implemented. Mark Jungwirth will take on the role of chief financial officer of North America, moving up from concentrating on the Chicago office, and Kelly Graves has been promoted from chief marketing officer of Chicago to become president there.
MMI Agency
MMI Agency has promoted Maggie Malek to chief executive officer. Malek will succeed former MMI chief exec Benjamin Spiegel, who simultaneously has also taken the next step in his career, having accepted a position with P&G as global chief digital officer, P&G Beauty.
Hill+Knowlton Strategies
Hill+Knowlton Strategies's global president Richard Millar will take responsibility for the US, in addition to the global client and creativity and innovation agendas. Global president Lars Erik Grønntun will now lead its international portfolio taking responsibility for the major markets of UK, Germany, Canada and Greater China as well as the Asia, LatAm, METIA, Continental Europe and Nordics clusters.
Partners + Napier
Partners + Napier has made several changes to its leadership team, elevating president Courtney Cotrupe to chief executive officer and hiring Rob Kottkamp as chief creative officer. Agency founder and chief executive officer Sharon Napier now assumes the role of chair and founder and will continue to play an active role in the agency.
Kantar
Marketing insights and consulting company Kantar announced the appointments of Dolly DeNyse as chief revenue officer and Amy Fenton as chief client officer for North America. DeNyse and Fenton will be part of the North American leadership team, reporting directly to Reed Cundiff, chief executive officer, Kantar North America.
Want to get your career on the move? Follow @TheDrumJobs for updates.