This week has seen another wave of appointments and departures at brands, media owners and agencies. The Drum has rounded up the key moves from the EMEA, APAC and North America regions below.
This week includes moves from Lacoste, Specsavers, VLMY&R and Grey Group.
Lacoste
Clothing brand Lacoste has bolstered its management team with a double appointment. Former chief marketing officer of French flash sales firm Vente Privee Catherine Spindler leads the charge as the newly installed executive vice president of marketing and branding, joined by her new colleague Jean-Louis Delamarre as vice president of markets and distribution.
VMLY&R
The recently merged WPP agency, VMLY&R has bolstered its creative team, appointing Laurent Simon as chief creative officer for London.
Twentysix
Twentysix's founder, Gail Dudleston is named chairman, after she handed over her role as global chief exec to its managing director Ryan Scott.
Specsavers
Specsavers has appointed Julia Arenson as it continues to bolster its in-house creative agency. In the newly-created head of creative operations role, Arenson will support the optical retail chain's plans to transform its agency, focusing on its skills and capability in strategy, digital, content creation and automation.
2heads
2heads has hired Jordan Waid as global executive creative director. Waid will be using his industry experience to manage global accounts including Disney, where he will be leading the development of brand experiences and campaign programmes.
Journey Further
Journey Further has appointed Sam Renfrew and Magnolia Carvajal to its conversion team. They join as lead optimisation developer and conversion specialist respectively.
Octagon
Octagon has hired Ryan Shaw as a creative director in London. Prior to joining Octagon, Shaw worked for White Label.
VCCP
Laura Muse has joined VCCP as creative director. She joins from Now where she was creative director, having joined from Creature of London where she was senior creative.
Pule Creative
Pulse Creative, The&Partnership's on-site agency at News UK has appointed Russell Ramsey as executive creative director.
Newsworks
Newsworks has named Rupert Smith as director of communications. He will work with the Newsworks team and news brands to create a more powerful industry story that will reinforce the collective value of news to advertisers, readers and the wider media industry.
Geometry Ogilvy Japan
Geometry Ogilvy Japan has created the role of chief talent officer, appointing Taeko Toshima to its leadership team. Previously, Toshima served as HR Manager of Laerdal Medical Asia Pacific.
Carousell
Carousell has appointed Igor Volynskiy as chief technology officer. He will be responsible for developing Carousell's technology capabilities, including engineering, data science and analytics, product and design.
Wunderman Thompson
Wunderman Thompson Hong Kong has appointed David Atkins as head of strategy, as the network continues to invest in talent and capability-building across the region.
McCann Worldgroup
McCann Worldgroup Japan has promoted Antony Cundy to chief client officer, to president and chief exec of McCann Worldgroup Japan. In his new role, he will continue to drive integration amongst the group companies to provide meaningful solutions to clients.
Gyro
Gyro has appointed Theophilues Tan as executive creative director to lead the expansion of its offerings across the APAC region. Tan will oversee a team of B2B integrated creative specialists.
Ogilvy Health
Ogilvy Health has appointed Dan Blomfield as managing director of its Singapore operations. He will be responsible for expanding the business in Singapore.
72andSunny Singapore
72andSunny Singapore has bolstered its strategy team with the hire of Jaclyn Lee as strategy director. Lee joins from Wunderman Thompson, where she was planning director on Friso and the Singapore Bicentennial accounts.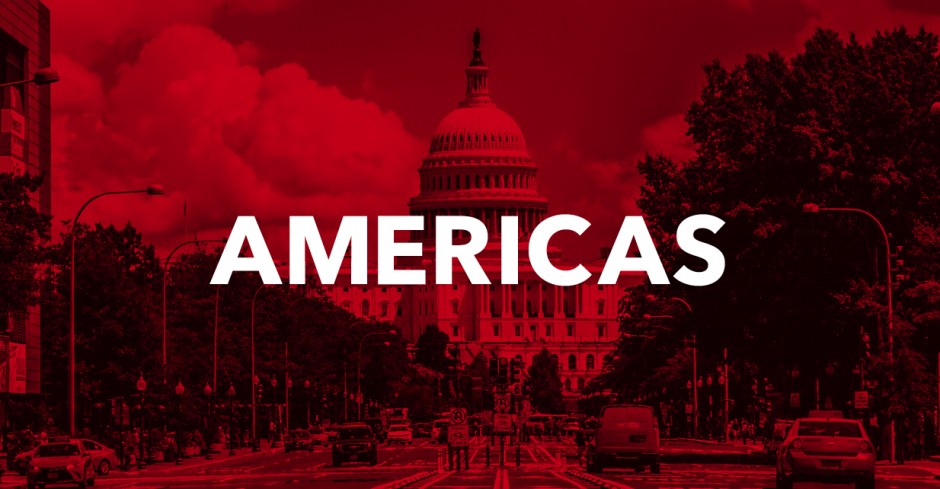 Surterra Wellness
Lee Applbaum, the Bacardi exec previously charged with heading up marketing for Patrón and Grey Goose, has been named chief marketing officer of cannabis brand Surterra Wellness.
Grey Group
Nirvik Singh has been hired as chief operating officer of Grey Group, a new global position. A thirty-year veteran of Grey, Nirvik Singh has served as chairman and chief exec of Grey Group Asia Pacific, Middle East and Africa since 2016, a post he will retain, headquartered in Singapore.
Publicis Sapient
Publicis Sapient has appointed Kristi Erickson as global chief talent officer. Erickson will work directly with Publicis Sapient chief exec Nigel Vaz to build a successful foundation for future generations of leadership.
Johannes Leonardo
Johannes Leonardo has appointed Emily Garvey Elias as its new group strategy director. In her new role, Elias will be tasked with bringing her modern, multidisciplinary approach to brand building to the team at Johannes Leonardo, by creating brands that earn their place in culture through action—not just ads.
Shinebox
Shinebox has named Lori Anderson as creative director. Anderson comes to Shinebox to lead design after running her own branding and design firm, Public MPLS Branding and Design.
Want to get your career on the move? Follow @TheDrumJobs for updates.