This week has seen another wave of appointments and departures at brands, media owners and agencies. The Drum has rounded up the key moves from the EMEA, APAC and North America regions below.
This week includes moves from Havas Media, iProspect, VMLY&R, Disney, Papa John's and Zenith.
Havas Media
Havas Media has appointed Stuart Lunn to the newly-created role of managing director of its Manchester office, as part of a wider investment programme in the regional hub.
Bauer Media
Bauer Media has doubled-down on its digital audio focus with the appointment of Maria Williams to the newly created role of podcast editor. Williams will be responsible for a sprawling podcast portfolio.
iProspect
Stefan Bardega has resumed the role of chief executive of iProspect UK, following the departure of Jack Swayne. Bardega had previously served in the role for two years, but in January was promoted to the broader role of EMEA president, prompting Swayne to take on the top regional job.
Antworks
Artificial Intelligence automation brand Antworks has appointed Mike Hobday as the company's senior vice president for the Europe region. In his new position, Hobday will lead sales strategy for its integrated automation platform solution, manage customer acquisition and relationships across markets covering UK, Ireland and Europe for all Antworks' product offerings.
M&C Saatchi Sport & Entertainment
Anew management team will take over operation of M&C Saatchi Sport & Entertainment in Berlin. Simona Schapiro and Jannis Klausch will be in charge of managing the Berlin branch of the international M&C Saatchi Sport & Entertainment network as managing directors.
Activision Blizzard Media
Activision Blizzard Media has appointed Axelle Briau as the company's first sales director for France and Mania Varvani as sales director for Germany, in a bid to drive the growth of in-game advertising sales in Europe.
Imagination Australia
Imagination Australia has hired David Mugford as senior digital art director, working from its Sydney office. His expertise ranges from mobile games, augmented reality apps, social campaigns, eCommerce sites to packaging designs and interactive soda dispensers.
Happy Mcgarrybowen
Happy Mcgarrybowen has strengthened its creative prowess with the appointment of Mahendra Bhagat as national creative director.
Wunderman Thompson Tokyo
In the wake of the Wunderman Thompson Tokyo merger, Hironobu 'Chief' Kitajima, has been named the chief exec and Takayuki Niizawa has been named chief creative officer. Takumi Ichihara and Alexandra Beneville, have been named joint-managing directors. Lastly, Kazuhiro Iguchi is named chief financial officer and Ayumi Sakai has been appointed chief human resources officer.
BSH Home Appliances Group
BSH Home Appliances Group has appointed Gunjan Srivastava as head of Asia-Pacific. In his new role, Gunjan will be focusing on maximising the company's opportunities in Asia-Pacific and solidifying its transformation into a 'hardware+' company.
VMLY&R
VMLY&R has appointed Kirsty Robinson as its first-ever Brisbane-based head of experience. She joins VMLY&R from Deloitte Australia, where she worked in Sydney as national digital HR and employee experience lead.
Essence
Essence has appointed James Graver as vice-president, managing director, Australia. Based in Sydney, Graver will lead Essence's Australia operations across its offices in Melbourne and Sydney.
Dentsu India
Dentsu India has appointed Siddharth S as group creative director and Rigved Sarkar as associate creative director at their Bangalore and Mumbai offices respectively.
Wunderman Thompson Singapore
Wunderman Thompson Singapore has appointed Rebecca Nadilo as chief strategy officer and Farrokh Madon as chief creative officer.
M/Six
Following the opening of an APAC office in Sydney, m/SIX has hired Kevin Rooney as APAC chief exec to oversee the new hub launch and to enable the agency to continue its rapid growth in the region.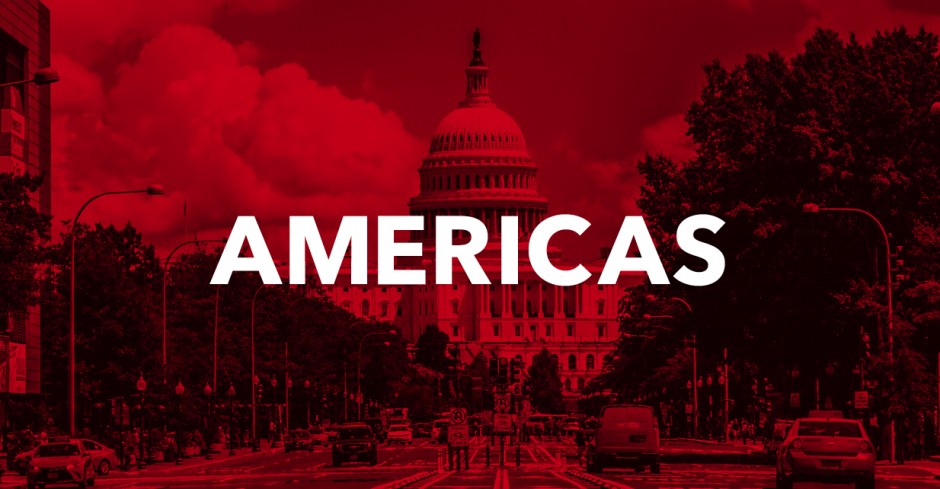 Disney
After acquiring 21st Century Fox, Disney's senior marketing executives Greg Drebin and Jennifer Chai have left the company, as part of a wider programme of lay-offs.
Papa John's
Papa John's has hired Rob Lynch as president and chief executive officer. Lynch was previously the president of the sandwich chain Arby's, where he led the brand's turn-around to strong growth. He replaces former chief executive Steve Ritchie.
MediaMath
MediaMath has named Konrad Gerszke president. Part of his remit to oversee day-to-day operations includes accelerating product development and initiatives around high-growth areas, including in connected television.
CreativeDrive
Douglas Castro, former managing director of Leo Burnett and Shaun Coulter, former vice-president advantage solutions have joined the CreativeDrive to bulk out its management team.
O2kl
O2kl has hired Benjamin Weisman as experience design director, to enhance the firm's digital offerings for clients, and help generate better outcomes for both customers and brands.
Zenith
Zenith US has appointed Greg Castronuovo as president of Zenith US's west coast operations. Based in Los Angeles, Castronuovo will be responsible for overseeing the agency's clients on the West Coast.
Want to get your career on the move? Follow @TheDrumJobs for updates.