This week has seen another wave of appointments and departures at brands, media owners and agencies. The Drum has rounded up the key moves from the EMEA, APAC and North America regions below.
This week includes moves from Disney, Uber, Google and Walmart.
Disney
Disney has hired Sky's former chief marketing officer Luke Bradley-Jones in a new role that will see the exec run its forthcoming Disney+ streaming service in Europe and Africa.
Jungle Creations
Jungle Creations has appointed Harley Johnson as head of new business from viral rival LadBible. Johnson comes into the London HQ to replace Will Hamnett, who left to operate Jungle's commercial strategy in the US and attract some of the world's largest brands.
Uber
Uber has hired Melinda Roylett to lead its UK and Ireland operations, with the appointment coming amid uncertainty over the company's London licence and significant layoffs in its marketing department.
Clearcast
Chris Mundy has brought 11 years as managing director of Clearcast to a close after agreeing to make the move to research company RSMB in the new year as chief executive.
Google
Gill Whitehead is to depart Google after three years.Whitehead joined the tech giant from Channel 4 in March 2016 when she took up the role of senior director of market insight EMEA. Within a year she was promoted to senior director, client solutions and analytics.
Publicis.Poke
Two months since the merger of Publicis.Poke, the agency's creative chairman and Poke co-founder, Nicolas Roope, is to depart. Roope will leave the agency at the end of August to focus on developing projects, rather than joining another agency, Publicis confirmed.
Leagas Delaney
Leagas Delaney has appointed Camilla Eden-Davies as head of account management, to deliver client experience agency-wide and to lead the Investec business account.
Stand
Stand, the brand communications agency with offices in Glasgow and Amsterdam, has promoted Tony Blow as strategic director and Gordon Dyett to client services director. Other changes at the agency see senior designer David Tolmie step up to the position of deputy creative director, while the creative team has been bolstered by the appointment of Ali Kelly as a junior designer.
HealthUnlocked
HealthUnlocked has appointed Paul Wicks as chief scientific officer – a newly-created role. Wicks has been tasked with driving the company's visibility with the scientific community, scientific advisory boards, investors, and partners through the development of a robust engagement strategy, in addition to supporting the overall growth strategy.
Oppo
Oppo has overhauled its marketing team, promoting Alen Wu to vice-president and president of global sales and Brian Shen to vice president and president of global marketing.
Isobar China
Isobar China Group has bolstered its executive team, promoting Tammy Sheu and Britney Pai to chief exec and chief growth officer respectively. Further, Alvin Huang will also lead the development of end-to-end commerce solutions, in the newly-created role of chief commerce officer while Chris Chen will continue to lead the group creative team as chief creative officer.
MSL Malaysia
Publicis Groupe has appointed Umesh Nair as managing partner of MSL Malaysia. Nair will be responsible for the overall growth of the firm and its integration into the Groupe. He will also be responsible for working with the senior leaders of Publicis Groupe agencies to maintain a strong reputation for the Groupe in Malaysia.
Dentsu Hong Kong
Dentsu Hong Kong has promoted Popo Hu to managing director. She will continue to report to Pauline Chu, chief executive of Dentsu Aegis Network Hong Kong.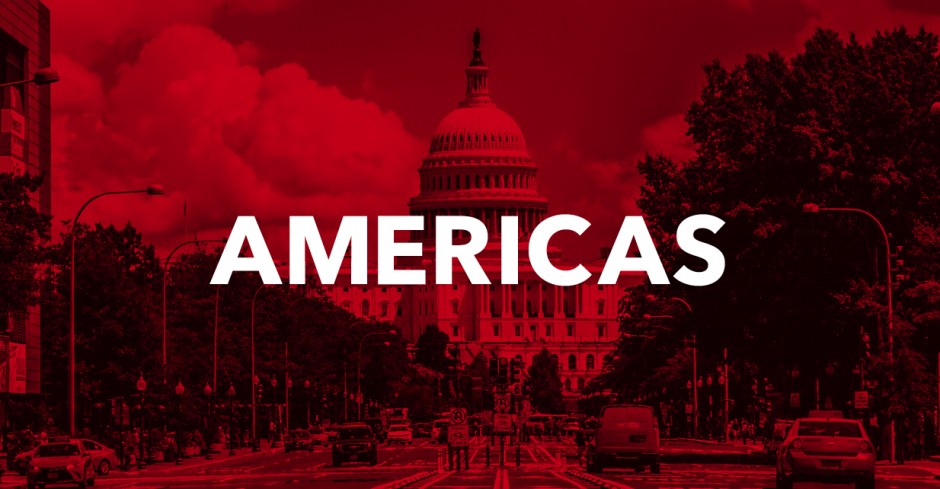 Uber
Uber has finalized the line-up of its overhauled marketing leadership with the hire of Thomas Ranese as vice-president of global marketing. Ranese will be responsible for marketing for all of the company's products and businesses internationally, heading up its brand, creative, research and regional marketing teams.
Walmart
Walmart's senior vice-president and chief marketing officer Barbara Messing will be leaving the company as of 30 August to "return to the Bay Area with her family." The retailer also named Michael Francis to lead the retail marketing team in a consultant role.
Activision Blizzard
Activision Blizzard, the parent company behind Overwatch and the Call of Duty series, has found a new chief marketing officer in the form of David Messinger, latterly co-head of marketing at the Creative Artists Agency (CAA).
Buzzfeed
BuzzFeed's chief marketing officer, Ben Kaufman, is leaving the role in January 2020 to focus on growing the experiential family retail store Camp, which is partly owned by the publisher.
VMLY&R
VMLY&R has hired Wayne Best from McCann NY to lead its creative department in New York. He will report to Jason Xenopoulos, chief executive officer of New York and co-chief creative officer of North America. The agency also named Jen McDonald chief client officer, North America; Najla Haddad as executive director, client engagement, New York; and Michelle Derderian as executive director, client engagement, Chicago.
Healthline Media
Healthline Media has appointed Steve Swasey as vice-president of communications and Laurie Dewan as vice-president of consumer insights. Both are new roles for the media company and report to senior vice-president of marketing Tracy Rosecrans.
Bloomreach
Bloomreach has appointed Brain Walker as chief strategy officer. Based in the Mountain View head office, Walker will lead the global Bloomreach marketing team as well as play a key role in driving the company's go-to market and product strategies.
Vidsy
Eddie Tomalin has joined Vidsy as head of marketing from video tech company, Wirewax where he was vice-president marketing. Fritha Hookway has also joined Vidsy as head of strategy. Previously she was a creative strategist at Snapchat and global marketing manager at Topshop.
Swirl McGarrybowen
Ryan Lindholm has been named president of Swirl McGarrybowen San Francisco. This new role also marks Lindholm's return to agency life, after gaining innovation and brand experience on the client-side, most notably Nike.
Mother
Mother has welcomed four new creatives to its West Coast flock. Pilar Peace joins Mother in Los Angeles from Mother London as head Of art. Andrew Livingston and Simon Bruyn both creative directors, join Mother in LA from TBWA\Chiat\Day. Chris Vernon also previously with Mother London, joins the team as a writer and director.
GMR Marketing
GMR Marketing has promoted Ania Sponaski to vice-president of partnerships. In her new role, she will support the agency's global business development initiatives.
Latcha+Associates
Latcha+Associates has appointed Justin Mysza as chief technologist. In his newly-created role, Mysza will oversee all development of major components and code modules in the creation of software applications across multiple device platforms.
Organic
Organic has appointed Isabel Kantor as senior vice-president, technology. Kantor will be based in New York. She has been tasked with deepening the agency's technological capabilities and expanding its presence in the technology sector.
Barbarian
Barbarian, a creative agency backed by Cheil Worldwide, has appointed Steven Moy to chief executive officer.
David
WPP agency network David has hired Sylvia Panico as chief operating officer. Panico joined David in 2015 and has since headed up the agency in São Paulo.
Duncan Channon
Independent agency Duncan Channon has hired Eleven veteran Gary Stein as the agency's first chief integration officer to accelerate integration between strategy, media and its expanded creative team.
BBDO Atlanta
BBDO Atlanta recently brought on Marla Ulrich from DDB San Francisco as its new head of production.
Mustache
Creative content agency Mustache, part of Cognizant Interactive, has appointed Roger Ramirez as head of account management for the company.
Want to get your career on the move? Follow @TheDrumJobs for updates.