This week has seen another wave of appointments and departures at brands, media owners and agencies. The Drum has rounded up the key moves from the EMEA, APAC and North America regions below.
This week includes moves from Dentsu Aegis Network, McDonald's, Virgin, Marks & Spencer, Ticketmaster, Jellyfish, and more.
Dentsu Aegis Network
Mike Nakamura has been appointed executive director of Dentsu Aegis Network (DAN) Entertainment & Sports. He will continue his leadership role at dentsu X while designing DAN's offering in Entertainment and Sports.
Marks & Spencer
Marks & Spencer's head of international marketing, Ira Dubinsky, is to leave the retailer to join KFC as innovation director.
Virgin
Alex Tai, a former group director at Virgin, has taken on the role of chief executive at Zest the Agency, an integrated marketing and digital company.
Tag
Creative production and sourcing partner for brands and agencies, Tag, has confirmed its appointment of agency veteran Nancy Hillto serve as a non-executive director.
Reach
Simon Fox is to step down from his position as chief exec of Reach after holding the role for seven years. He is handing the role over to Jim Mullen, the former chief exec of Ladbrokes Coral Group.
We Are Social
We Are Social has hired Tom Bayliss as chief client officer in the UK. Bayliss joins the agency from Poke where he was managing director. At We Are Social, Bayliss will oversee a large client roster of global brands.
Wunderman Thompson
Daniel Bonner has been appointed global chief creative officer, brand experience Wunderman Thompson. In his new role, Daniel is responsible for redefining creativity for brand experiences.
AML Group
AML Group has appointed Ross Garden to the role of creative director. Garden joins the agency with immediate effect and will work across a number of accounts.
WPP
Gowthaman Ragothaman, the global client lead at WPP who was spearheading programmatic blockchain at GroupM, has stepped down from his role.
Mubi
Following Mubi's expansion into South-East Asia, Guneet Monga will join as content advisor for its Indian wing, as it expands its operations in the region.
Wavemaker
Wavemaker has appointed Ajay Gupte as chief operating officer for South Asia. Gupte joins from Wavemaker Indonesia where he was managing director of the agency.
Team Flash
Team Flash has appointed Jesal Jayesh Parekh as chief operating officer. He was previously involved in the early stages of Infinite Esports & Entertainment.
OpenX
OpenX has hired the advertising veteran Mitchell Greenway as director of partner services for Australia and New Zealand.
Gyro
Gyro has promoted Laura Bell to the newly-created role of managing director of the Singapore office. Bell was promoted from client services director, a title she held since 2016.
BMF
BMF has appointed the former executive creative director at Oculus, Luke Martin as group creative director.
S&T Bank
S&T Bank has hired Dana Wysinger as chief marketing officer to lead it's marketing division.
Imagination
Imagination has welcomed Chris James as the executive creative director of its Sydney and Melbourne offices. His role is focused on further driving the agency's vision to create physical experiences powered by technology.
Impact
Impact has made two senior appointments to strengthen its Asia Pacific presence. Ayaan Mohamud joins Impact as its first APAC marketing director responsible for strategy and execution. Steve Arnold has been appointed as solutions architect to help brands and agencies optimise their partnership programs.
Jellyfish
Jellyfish has appointed Bob Du as managing director, Singapore. The appointment aims to boost Jellyfish's presence in APAC.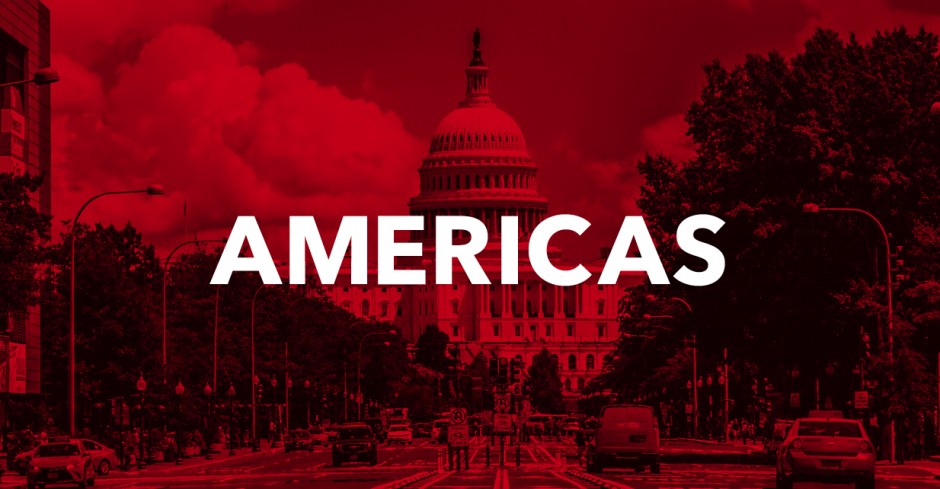 Walgreens Boots Alliance
Walgreens Boots Alliance (WBA) has named its first dedicated global chief public affairs officer as it becomes further embroiled with governments as the world's largest pharmacy.
DDB Worldwide
Ari Weiss has been promoted to chief creative officer of DDB Worldwide, expanding his remit to include creative responsibilities of the global network.
His first hire in the new role names Britt Nolan as his successor and chief creative officer for DDB North America. Nolan most recently served as co-president and chief creative officer of Leo Burnett US.
Digitas
Digitas has appointed former Barton F. Graf chief executive Caroline Winterton as its New York managing director. She will lead the 600-person strong New York team, which is the agency's largest unit and includes clients such as American Express, Comcast, Blackrock and Macy's.
Doremus
B2B specialist agency Doremus has named Joe Rivas chief executive of its global operations. The hire comes as Rivas concludes his service as global president of technology and B2B at VMLY&R.
Ticketmaster
Ticketmaster has bolstered its marketing team with three appointments. David Eisenberg has joined the company as vice-president of partnership marketing and Andrew Samson will take on the role of brand marketing vice-president. Ticketmaster's former senior vice-president of growth and insights, Kathryn Frederick, has been elevated to chief marketing officer.
McDonald's
Silvia Lagnado global chief marketing officer and executive vice-president of McDonald's will step down from her post in October.
BBDO
BBDO has appointed Crystal Rix to the position of global chief marketing officer. She will take on the role, in addition to her current role as chief strategy officer at BBDO New York.
GroupM
Christian Juhl will succeed Kelly Clark as GroupM's global chief exec. Juhl currently serves as global chief exec at GroupM's agency Essence.
Deutsch LA
Deutsch has appointed CPB veteran Ivan Perez-Armendariz to its Los Angeles office as exec vice-president and head of experience. He is replacing Pam Scheideler, the agency's chief digital officer, who is headed to R/GA.
Hooligan
Hooligan has hired Anne Gordon as director of development. Gordon will take on a multi-faceted role in managing new business development, client relations, communications, and operations.
Mirum
Mirum has hired Brian Morris as chief creative officer in the US. Morris will lead the US creative department on major clients.
Ogilvy New York
Ogilvy New York has appointed Claire Morris as managing director, where she will be responsible for managing several of the agency's top accounts.
We Are Rosie
Nancy Hill, founder of The Agency Sherpa and former president and chief executive of the 4A's, was selected to be board chair of the women-owned company and premier platform for on-demand marketing expertise. Other new board members include members include Seth Hittman of GroundUp and formerly Publicis Groupe, Armin Molavi of Hilton, Cindy Gallop of MakeLoveNotPorn and Stephen Wakeling of Phobio.
FCB New York
FCB New York recently named Sy-Jenq Cheng to executive creative director/head of art, a new role for the agency. Cheng spent the last several years freelancing as a creative director/design director.
Forsman & Bodenfors
Global creative collective Forsman & Bodenfors announced the hiring of Phillip Pastore to lead and evolve the Creative Technology team in its New York co-headquarters. Pastore will sit at the intersectional of Production and Creative to help develop scalable technology-driven creative content and solutions across Forsman & Bodenfors New York's client roster.
Goodby Silverstein & Partners
Goodby Silverstein & Partners announced that executive producer Leila Gage will be promoted to head of broadcast production. In this role she will oversee the department and lead the agency's broadcast-production offering. Former head of broadcast production Tod Puckett will fill GS&P's newly created role of director of film and music curation.
Want to get your career on the move? Follow @TheDrumJobs for updates.