This week has seen another wave of appointments and departures at brands, media owners and agencies. The Drum has rounded up the key moves from the EMEA, APAC and North America regions below.
This week includes moves from Twitter, McDonalds's, Vodafone, Vice and Harrods.
Vodafone
Sara Martins de Oliveira, the marketer spearheading Vodafone's shift towards an in-house digital media model, is to step down from the business.
Harrods
Harrods marketing chief Amanda Hill has tendered her resignation after serving just 18 months in her role as the stores first-ever joint chief marketing and customer officer.
MediaCom
MediaCom has undertaken several simultaneous changes to its global, EMEA and UK leadership teams led by the promotion of Nick Lawson to worldwide chief operating officer.
Lawson's elevation coincides with that of Josh Krichefski and Kate Rowlinson who will helm the EMEA and UK leadership teams respectively, all with effect from September.
WPP Health Practice
WPP Health Practice is doubling down on its UK leadership team with the simultaneous appointment of Caroline Howe as its UK lead together with the promotion of Simon Stebbing as UK chief executive for Wunderman Thompson Health.
Lida
Lida has appointed Isobel's Christi Tronetti as new business director. In her new role, Tronetti is tasked with leading new business and marketing in order to engage with potential new clients and raise the agency's industry profile.
Leagas Delaney
Leagas Delaney has appointed Yann-Gael Cobigo and Thibault Michal as a senior creative partnership. The duo will join the agency as creative directors.
George P. Johnson
George P. Johnson has announced the appointment of Trudy Hardingham to the role of creative services director. Hardingham joins the agency after over a decade at FCB Inferno.
Artefact
Artefact UK has announced the appointment of ex-Wavemaker analytics manager, Robert Gray, as its head of analytics. Gray's remit covers media, data, and analytics services for the agency's clients.
Sports England
Alison Donnelly, the Prime Minister's deputy official spokesperson and head of news at Number 10 has been appointed as Sport England's new Digital, Marketing and Communications Executive Director.
Kin + Carta
Kin + Carta has appointed John Kerr as non-executive chairman designate. Kerr will succeed Richard Stillwell in November, who will step down as part of a planned succession process.
Zest
The former Virgin group director and brand builder for Sir Richard Branson, Alex Tai has been appointed as Zest's chief exec.
TBWA\Media Arts Lab
Ricardo Adolfo has been hired by TBWA\Media Arts Lab as its executive creative director, Japan and Korea. He will report directly to global chief creative officer, Brent Anderson.
Carousell
JJ Eastwood has been appointed as Carousell's managing director for advertising. He will be responsible for building commercial relationships with brands.
Vice
Vice has appointed Genie Gurnani as head of creative for Asia-Pacific. Leading Vice and Virtue's brand creative, Gurnani will be based in its Singapore office.
Publicis Groupe
Publicis Groupe has hired Nicolas Menat as Asia-Pacific chief client officer. Menat will be chief creative officer in addition to his existing role as chief exec of Publicis Groupe Southeast Asia, based in Singapore.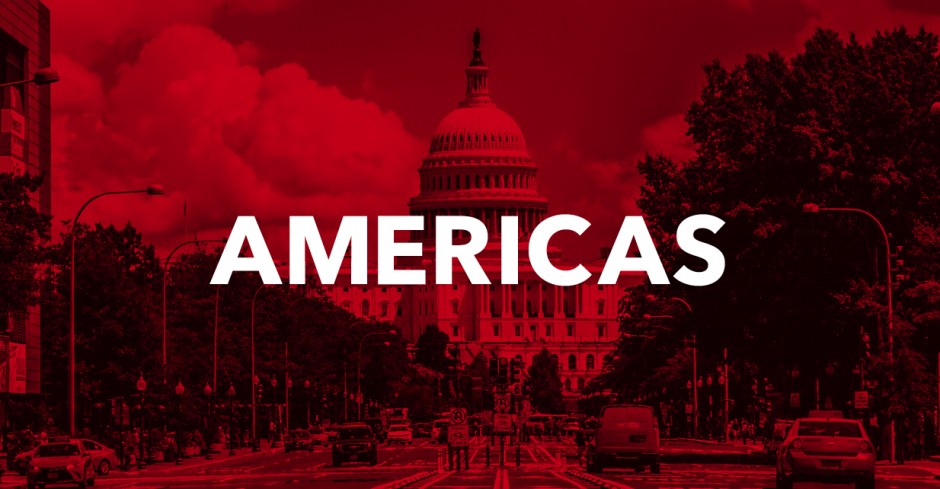 Twitter
Twitter has named Gap Kim head of global business marketing. Kim is now tasked with pitching marketers a competing California-based platform.
McDonalds
McDonald's will not refill the role of global chief marketing officer after its incumbent, Silvia Lagnado, departs the business in October, the company has confirmed.
BBDO
Crystal Rix, chief strategy officer at BBDO New York, will become global chief marketing officer for BBDO Worldwide, in addition to her current role. In her new role, Rix will help shape BBDO's offering to ensure it is more valuable to, and valued by, clients and prospects.
Leo Burnett
According to an internal memo from Leo Burnett, Britt Nolan will step down from his chief creative officer and co-president role for a position at another agency.
DDB
Ari Weiss has been promoted to chief creative officer of DDB Worldwide, expanding his remit to include creative responsibilities of the global network. His first hire in the new role names Britt Nolan as his successor and chief creative officer for DDB North America. Nolan most recently served as co-president and chief creative officer of Leo Burnett US.
Kimberly-Clark
Kimberly-Clark announced former R/GA senior vice president and managing director Jeff Brecker would take over as its vice-president of global creative, design and content.
Lime
Leading global Micromobility company Lime has announced its hire of Jane Chung as global creative director and Kate Chartrand as senior director of corporate and consumer communications.
IPG
Flipboard, the content discovery platform, has announced that David Bell, former CEO of Interpublic Group (IPG) and founder and chairman of global B2B agency Gyro, has been elected to Flipboard's board of directors.
Deutsch
Ivan Perez-Armendariz is to join Deutsch as exectuive vice-president, head of experience. He will work from its LA office. He has been tasked with leading a team of over 50 across digital production, UX and technology departments. Deutsch also elevated Doris Chung to executive vice-president, executive creative director. She will now spearhead all creative for H&R Block, Mattel, Mott's, Canada Dry and Squirt.
Grey Worldwide
Cory Berger is to become Grey Worldwide's first global chief marketing officer. He has been tasked with managing the network's efforts to market itself.
Fallon
Kara Buckner is returning to Fallon to manage the agency and lead strategy in a dual role as managing director and chief strategy officer. Buckner will help define and implement a modern, strategic vision for the agency.
The Out of Home Advertising Association of America
The trade body The Out of Home Advertising Association of America has appointed Anna Bager as its president and chief executive. She was previously executive vice-president of Interactive Advertising Bureau. She is replacing Nancy Fletcher, who held the position since 1991.
The Media Kitchen
The Media Kitchen has appointed Sean McConnell as managing director of its Canadian business, based out of the Toronto office. In his role as managing director, he will lead the agency's continued expansion in the Canadian market, as well as support US service delivery.
Invisible North
Invisible North has hired David Jacobsen as head of production of its New York office. In his role at Invisible North, Jacobsen will oversee the agency's production efforts with a focus on technical components, including audio-visual, staging and scenic.
m/SIX
Tricia Allen has been appointed as m/SIX's president, Canada. She succeeds former m/SIX Canada president Kerry Mitchell who is retiring.
Johannes Leonardo
Johannes Leonardo has appointed Debra Sercy as the agency's chief talent officer. Sercy will lead the agency's talent strategy efforts.
FCB/SIX
FCB/SIX announced that Ian Mackenzie has been promoted to chief creative officer. Mackenzie was the lead creative behind the Grand Prix Cannes Lions-winning 'Go Back To Africa' campaign.
Tom, Dick & Harry
Craft creative agency Tom, Dick & Harry (TDH) has hired Jason Donahue as chief strategy officer. He replaces Kevin Richey, who served in the role for four years. In his new position, Donahue will head TDH's strategy team and lead brand and strategic development for all TDH clients.
Pereira O'Dell
Cory Berger, managing director has left to take a global chief marketer position at Grey and Mona Gonzalez, former director of brand management has been elevated to managing director, NY. PJ Pereira, co-founder and creative chairman is relocating to New York City to run the agency's NY office.
Burns Group
Burns Group has announced the promotion of Chamie Baldwin to chief strategy officer, as well as the addition of Ranee Chaudhury as group strategy director. In her new role, Baldwin will be responsible for overseeing Burns Group's strategic brand consultancy.
Want to get your career on the move? Follow @TheDrumJobs for updates.