This week has seen another wave of appointments and departures at brands, media owners and agencies. The Drum has rounded up the key moves from the EMEA, APAC and North America regions below.
Jungle Creations
Social video brand Jungle Creations has bolstered its creative offering for brands with the appointment of Adam&EveDDB managing partner Dylan Davenport.
iProspect
Marketing group iProspect has promoted its UK and Ireland chief executive Stefan Bardega to the broader role of EMEA president. Replacing Bardega, who took on the London-based UK chief exec role in 2016, is UK managing director Jack Swayne. The transition will take place in March.
Codec
Rebecca Allen has joined Codec as chief commercial officer. Formerly the global head of branded content at The Drum, she will work across the creative intelligence platform's clients which include Unilever, Nestle, Pfizer, L'Oreal and Red Bull.
Dentsu Aegis
Mark Creighton, the former chief operating officer of Dentsu Aegis, has been named chief executive of Avado Learning. Creighton announced his departure from Denstu last June after nearly three years in the role.
Just Eat
Just Eat's top marketer, Peter Duffy, has been named interim chief executive following a decision by incumbent Peter Plumb to step down with immediate effect. The online food delivery portal has now embarked on the process of finding a permanent replacement for Plumb, but has set no firm date for this to be achieved.
L'Oreal
L'Oreal has promoted UK chief digital officer Nick Buckley to chief marketing officer of Nordics. In January, Buckley – L'Oreal UK's first digital chief – moved into the Nordic role where he will put digital transformation at the core.
MillerCoors
MillerCoors has brought in a new chief marketing officer to replace David Kroll, who left the business last year. Michelle St. Jacques most recently served as senior VP and head of global brands and capabilities at Kraft Heinz and will join the brewer on 4 February, becoming its first-ever female chief marketing officer.
BuzzFeed
BuzzFeed's respected UK editor Janine Gibson has departed the company three years after joining. Gibson arrived at the media outlet in 2016 after a 17-year stint at The Guardian and quickly made her mark.
Superunion
Superunion, WPP's global branding agency, has named Holly Maguire as its UK managing director, charged with growing the business and managing key client relationships. Maguire joins the agency, which was formed a year ago following the merger of Brand Union, The Partners, Lambie-Nairn, Addison Group and VBAT, from BBH.
WPP
WPP has named outgoing Digitas APAC chief executive officer Annette Male to lead the newly formed Wunderman Thompson agency. Wunderman Thompson is the result of a global move by WPP to consolidate businesses, with Wunderman and J W Thompson becoming one entity in November last year, and Mel Edwards leading the charge globally.
Ticketmaster
Virgin Experience Days has filled its newly formed chief marketing officer role, appointing Dan Pearce, ex-marketing head at Ticketmaster. Pearce will assume responsibilities relating to the development and delivery of marketing strategies designed to propel experiences rather than objects as the gift of choice among new and existing customers.
Adam&eveDDB
Adam&eveDDB has promoted Nick Hirst to executive strategy director. Current strategy director, Milla McPhee, takes up the role of head of planning to replace him.
As executive strategy director, Hirst has been tasked with driving adam&eveDDB's core planning and data offering.
Publicis Groupe
Ex-Microsoft executive, Ian Thomas, has been hired by Publicis Groupe as chief data officer for Publicis Spine. In the new post, Thomas will focus on applying data and analytics to Spine's strategy.
SI Partners
SI Partners has hired Abeed Janmohamed as director of technology. Abeed will advise SI Partners' clients on transactions as well as commercial and growth strategy.
Bauer Radio
Bauer Radio has appointed Brett Spencer as digital content director. In this newly created role, Brett will focus on extending IP audience reach and engagement on digital platforms, while leading the radio and IP audio digital content strategy across the portfolio.
Kantar Media
Kantar Media has hired Mark Inskip as chief executive of its UK and Ireland business. Inskip joins from Kantar Consulting where he was the chief strategy and transformation officer.
Clarity
Clarity has appointed James Warfield as its creative director. Warfield will work with the wider creative department to oversee creative output across all clients.
Sid Lee Paris
Sid Lee Paris has appointed Hervé Brossard to the newly-created position of Chairman Europe. In this new role, Brossard will work closely with the Parisian directors to strengthen and develop operations focused on the agency's growth in France and Europe.
CreateFuture
CreateFuture has bolstered its design team with two new appointments. Gordon Carmichael joins as design lead and will oversee CreateFuture's design output across all client accounts. Hannah Fleetwood joins the team as Senior Designer.
IAB
IAB UK has hired Rachel Arch as its first head of partnerships and Tom Stevens as its first head of marketing. Arch will lead the existing membership services team and be tasked with expanding the body's membership base. Stevens will build a new marketing team.
Alphabet
Google's parent company, Alphabet, has hired veteran British technology entrepreneur Wendy Tan White to help run its X "moonshot" division in California.
Tinder
Former Intel consumer marketing lead Kristen Hardeman has been hired as Tinder's country manager for Australia. She will be responsible for overseeing marketing operations in Australia, and building the brand strategically.
Vice
Ingrid Kesa has left Vice to join the lifestyle website, Broadsheet as director of branded content. Kesa was editor of Vice's The Creator's Project, its branded content joint venture with Intel.
Publicis Media
Publicis Media Australia has appointed Camille Alarcon as its marketing communications director. Alarcon will work across Publicis' media agencies including Starcom, Zenith, Spark Foundry, Blue 449 and Performics.
PHD Singapore
Priya Alexander has returned to PHD, after a brief stint at Mindshare, to take up the role of managing director of PHD Singapore. She will replace Wan-Gyn Ang.
Cogs Agency
Cogs agency has promoted its existing director of Hong Kong and China, Damien Bell to managing director of the business. Carrie Ho has been hired to lead the Hong Kong office as the new associate director.
Dentsu Aegis Network Australia
Henry Tajer has been hired as chief executive of Dentsu Aegis Network Australia and New Zealand. His appointment will draw on his experience across the media, advertising and digital sectors.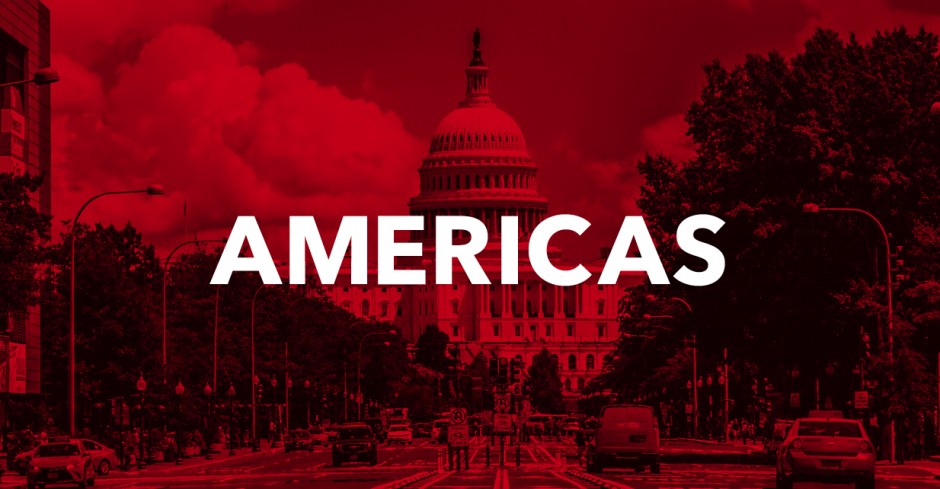 Creative Engagement Group
The Creative Engagement Group has named Meghan Medlock as its client engagement director, based out of its Philadelphia office. She will lead several client engagements, focusing on strategy, creation and delivering of live event, film and digital services.
DDB Canada
DDB Canada has named Brent Choi as its new chief executive and chief creative officer. Choi will oversee the agency's convergent creative offering across all platforms in Canada.
Swift
Portland-based creative agency Swift has promoted Meredith Chase to chief strategy officer and hired Marni Beardsley as chief production officer.
Collab
Independent digital content studio, Collab, has hired Dave Rosner as executive vice president, head of marketing. This is a newly created position.
The One Club for Creativity
The One Club for Creativity has promoted Lauren Cole to lead its wide-ranging One ID inclusion and diversity department.
Want to get your career on the move? Follow @TheDrumJobs for updates.