This week has seen another wave of appointments and departures at brands, media owners and agencies. The Drum has rounded up the key moves from the EMEA, APAC and North America regions below.
GlaxoSmithKline
Diageo's global head of digital media partnerships, Jerry Daykin, is to depart for GlaxoSmithKline to become its media director for the region.
Carat
The ad agency has named Sean Healy as global chief strategy officer, to support the transformation of Carat as part of the Dentsu Aegis Network.
ISBA
The company has named Bobi Carley its head of TV and video. She will play a key role in the association's advocacy agency and work closely with Steve Chester, director of media. Carley has experience at Disney, Viacom, Sky TV and ad agency Red Brick Road.
Bartle Bogle Hegarty
Chief strategy officer Alison Hoad is leaving the agency. Her position will not be replaced, but head of strategy Ben Shaw will oversee the planning department. Hoad came to BBH in 2017, and had spent 11 years at VMLY&R (then known as Rainey Kelly Campbell Roalfe/Y&R).
Adam&Eve/DDB
Co-founders James Murphy and David Golding are leaving the agency to launch a new creative business. They depart five years after selling to Omnicom, and 10 years after starting the agency with Ben Priest and Jon Forsyth.
Ogilvy
Redundancy at the agency's UK office has seen planning partner James Whatley leave the company. In his seven-year stint at Ogilvy UK, he has worked with clients like IBM, Land Rover and Converse.
Himsworth Scott
The reputation management law firm has promoted Lorna Caddy to director. Caddy has experience as an intellectual property and media lawyer, and last spent 13 years at Taylor Wessing.
The law firm also hired Steven Hudson, who has over a decade of experience practicing at media, sport and entertainment law firms Schillings and Harbottle & Lewis.
Proximity
Proximity London elevated Amanda Arthur to the newly-created position of vice president, data and analytics. Claire Tusler, the agency's former data strategy partner, will replace Arthur as head of data and analytics.
Arthur has been with the company for five years, and Tusler has been at Proximity London for 10 years. The two will report to chief strategy officer Adam Fulford.
Xaxis
Xaxis saw a slew of internal moves. The company named Atique Kazi vice president of business development for Xaxis Asia Pacific. Bharat Khatri is the new country lead for Xaxis India. Daniel Henriksen is now head of outcome media planning for Xasis Asia.
Lotame
The data solutions company has announced the appointment of Fred Marthoz as managing director for the South East Asia (SEA) region.
Based out of the company's Singapore office, Marthoz will serve as a member of the company's executive leadership team. In his role, Marthoz will be responsible for spearheading Lotame's efforts across business lines and driving market growth for the SEA region.
Omnicom Media Group
The group has promoted HeeYoun Yang to chief executive officer of Omnicom Media Group Korea. Previously the chief executive officer of PHD Korea, Yang will now oversee both the Group and OMD's operations in Korea as well.
Zeno
The PR and communications company has chosen Ruby Fu for the newly-created position of president of Zeno China. Most recently, Fu was chief executive officer of Burson Marsteller in China and before that, spent seven years with Standard Chartered Bank in Taiwan and Hong Kong.
Spectrum
The Singapore-based technology and innovation business club has hired Chris McPherson as its international chief executive officer to spearhead its expansion plans in Singapore and internationally.
McPherson has previously held senior roles at Condeco, Intel, Raritan Asia Pacific, and LenovoEMC (previously Iomega).
whiteGREY
The agency has appointed Katie Firth to the newly-created position of national managing director, based in Melbourne.
Most recently the executive partner at TBWA\Melbourne, Firth brings more than 17 years' experience across marketing, PR, events and activations, and advertising to the new role, teamed with a strong background in key sectors including automotive, travel and tourism, energy, financial services, and insurance.
Chope
The restaurant booking and deals platform has appointed Sean Tan as chief operations officer. With Tan on board, previous chief operations officer Dinesh Balasingam moves to a new executive position driving Chope's core bookings business unit as its regional business unit head, while Tan focuses on operations, strategy, and cross-functional initiatives across Chope's eight Asia offices.
Tan was previously chief business development officer and Singapore general manager of iProperty.com Group.
TBWA\Singapore
Tuomas Peltoniemi, the president of Asia for Digital Arts Network and innovation director at TBWA\Singapore, will be leaving his post to join R/GA as its executive vice president and managing director of APAC.
On the same day of Peltoniemi's departure, TBWA announced it has moved Cyril Bedat back to its Singapore office from the United States and appointed him director of regional client partner and innovation.
Bedat returns to Singapore after spending two years at TBWA\Chiat Day in Los Angeles where he was the global business director. He previously spent a year at TBWA\Singapore as business director.
J Walter Thompson Hong Kong
The WPP-owned agency has appointed Matt Parry as its new managing director to work closely alongside recently-appointed executive creative director Carlos Camacho.
Parry was most recently business director and business unit general manager at at JWT Shanghai.
WPP AUNZ
WPP has appointed Sunita Gloster to the newly created role of chief customer officer as part of its growth agenda in Australia and New Zealand. Gloster joins from PwC's CMO Advisory where she been a director and advisory board member since its inception
OMD Australia
The network has tapped Kasey Doran as head of strategy and product for Queensland. Doran will be responsible for developing innovative communications solutions and driving quality product output for the OMD Brisbane office.
72andSunny
The agency has hired a new business development director in Tara Jaijee, who will be based in Australia, and work across both the Sydney and Singapore offices.
Jaijee joins the team from The Monkeys where she was the head of marketing. Prior to that, she led marketing and new business at creative agencies M&C Saatchi Group and DDB Group in Australia.
Prophet
The consultancy has announced the appointment of Eric Hor as an associate partner, based in its Asia headquarters in Hong Kong.
Iris
The creative agency has promoted Jill Smith from business director to managing director of Iris Shanghai. Smith has been responsible for building Iris Shanghai's unique offering over the past year, creating a strong digitally savvy team and a growing portfolio of multinational and domestic clients. In her previous role as business director, Smith was responsible for opportunity assessment and client portfolio development of the Shanghai office.
Transmission
The newly-rebranded B2B marketing agency has appointed John Massey as managing director for Asia Pacific and Japan to drive growth and oversee client services from the new Singapore office.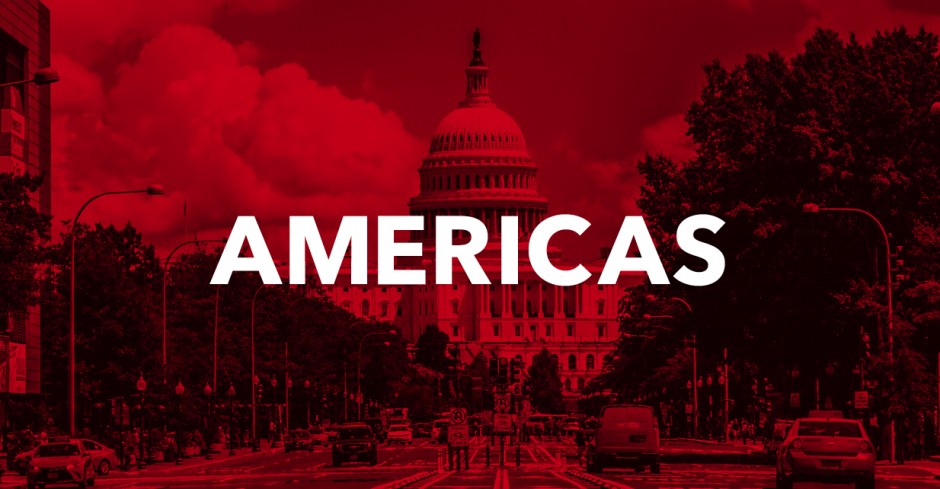 quench
The food and beverage marketing company hired Lorraine McGill to lead growth in firm's new Chicago office. McGill previously served as account director at Grey in New York. She will oversee the Sun-Maid account for quench.
Sizmek
The ad tech firm has named Patrick Bevilacqua its head of global customer success, where he will oversee the company's Customer Success group. He comes from MDC Media partners agency Assembly, where he was senior vice president of programmatic and data strategy.
DDB
Omnicom's DDB Worldwide recently added to its US leadership. Azher Ahmed has been promoted to executive vice president, director of digital. Valerie Bengoa has been promoted to executive vice president, director of finance.
Both Ahmed and Bengoa will be responsible for DDB's three US offices: New York, Chicago and San Francisco. They will also be responsible for Tribal New York and Rodgers Townsend.
Ahmed has over 20 years of experience in digital marketing, and Bengoa has been with DDB since 1998.
Envoy
The design and innovation consultancy has announced three new hires. Josh Creter is the new vice president of technology; he previously served as chief technology officer at Counterpointing.
Julia Mooradian moves from VML to Envoy where she will serve as account director. Jay Cruz was the former creative director at Cuker; he will hold the same title at Envoy.
Mirum
The digital agency has promoted Demetrios Kontizas to vice president of technology. He will lead Mirum's San Diego office and head all technology disciplines for the Salt Lake City office.
Marcus Thomas
The Cleveland-based agency named Garth Bender its new director of customer experience. Bender was mostly recently the relationship lead for Digitas' Altria in Chicago, and has previously held roles at Havas Helia, Energy BBDO and Cramer-Krasselt.
Venables Bell & Partners
The independent ad agency made hires across creative and account management teams. Michael Chase has been promoted to director of brand management after serving as group brand director. Meredith Osterhoff, who joined VB&P in 2017, will take on the role of group brand director.
Gus Johnson and Byron del Rosario have both been named creative directors. Johnson joined n 2015, and del Rosario joined in 2009.
Aisha Hakim, who came to VB&P in 2015, has been elevated to senior art director. Jon Donaghy has been promoted to senior designer.
R/GA
The agency has named David Corns its senior vice president, managing director of its San Francisco office. Corn most recently led the brand management department at Venables Bell & Partners.
Young & Laramore
The Indianapolis-based creative agency has named Trevor Williams and Bryan Judkins co-group creative directors. Williams has worked with brands like Farm Bureau Insurance and Brizo; Judkins has worked with the likes of American Standard and Louisville Slugger. They will report to executive creative director Carolyn Hadlock.
Luci Creative
The Chicago-based design firm has hired Mark Ewing as its studio manager. He comes from Chicago's Museum of Science and Industry where he served as senior project manager for 11 years.
Toth+Co
The independent branding and ad agency appointed Kimberlee Eten as its creative director. She will be based in New York and lead creative teams in New York and Boston. Eten worked at Toth+Co from 2001-2011 as design director.
Rabagast
The production company brought in Nico Buris to serve as managing director and executive producer for the company's South American offices. Buris spent the last 20 years producing in his native Argentina, Chile and Uruguay. He previously worked as a producer at leading Spanish-speaking production house Landia.
Carbon
The Silicon Valley-based digital manufacturing company has named Dara Treseder its first chief marketer. Her last stop was at General Electric (GE), where she served as chief marketing officer of GE Ventures and GE Business Innovations.
The Martin Agency
The agency has promoted Matt Mattox to senior vice president, group account director. He previously held the role of SVP, group planning director. Mattox will lead the Geico account.
Wirewax
The interactive video technology company has hired Yvonne Cheng as its executive vice president of creative solutions. She has 14 years of experience on the creative side and has worked at Droga5, BBDO and Campfire. She recently ran creative strategy in the ad sales team at Tumblr and Yahoo.
Want to get your career on the move? Follow @TheDrumJobs for updates.