This week has seen another wave of appointments and departures at brands, media owners and agencies. The Drum has rounded up the key moves from the EMEA, APAC and North America regions below.
Havas London
Creative agency Havas London has appointed managing partners Jennifer Black and Nicola Wardell as its managing director and chief client officer, respectively. Both are newly-created roles at the fast-growing agency and will report directly to chief executive Xavier Rees.
Fold7
Creative agency Fold7 has appointed Michelle Hickey as head of production, to lead the agency's film, video and content production department. She previously held the role of senior producer at Leo Burnett.
iProspect
IProspect, the subsidiary Dentsu Aegis Network agency, has promoted Heidi Kenyon-Smith to group head of clients for its Manchester operation. She will cross over from Carat, another Dentsu Aegis agency, where she was client director since 2015.
Copa90
Copa90 has hired Miranda Nagalingam from Comic Relief as its head of talent relations. She is expected to bring a range of high profile guests across all Copa90 channels and building its CSR strategy.
AMV BBDO
Rosie Arnold is leaving AMVBBDO and calling time on her 35-year career in advertising. The vastly experienced creative spent three decades at BBH before taking up the head of art role at AMV BBDO two years ago.
Ogilvy Paris
Matthieu Elkaim has joined the executive committee of Ogilvy Paris as chief creative officer. He previously worked at BBDO for seven years, where he was most recently chief creative officer.
Teads
Teads has appointed Federico Benincasa as senior vice president of product. He is to lead its 'Teads Publisher Suite.'
Saffron Brand Consultants
Fernando Ortiz-Ehmann has been promoted to chief strategy officer at Saffron Brand Consultants, Madrid. Previously strategy director, he will now head up the brand strategy practice.
VCCP Kin
Monty Verdi has joined VCCP's content division, VCCP Kin, as executive creative director, to oversee the output of the agency. He joins the agency from Omnicom Media Group's content agency, Drum.
BBD Perfect Storm
BBD Perfect Storm has appointed Martin Davey as creative director in its London office. Previously creative director at Barzey Scholz in New York, and will report to to Seb Hill, the agency's executive creative director.
Quantock & QSDesigns
Mark Dalton has been appointed managing director at creative agency Quantock & QSDesigns. In his new role, Dalton will focus on business and client expansion.
Future Thinking
Future Thinking has appointed Jim Stevenson as group chief executive officer. Prior to joining Future Thinking, Stevenson was chief executive officer and founder of The Bletchley Group.
Proximity London
Proximity London has named Adam Fulford as chief strategy officer. He joins the agency from Mindshare, and in his new role, he will lead a 70 people-strong team, uniting strategy, data, user experience and marketing transformation.
ABB FIA Formula E Championship
Jerome Hiquet is joining ABB FIA Formula E Championship as chief marketing officer, as it moves to accelerate its focus towards more consumer-facing activities.
Unilad Group
Drew Collins, currently senior brand partnerships manager at Unilad Group will join Tab Media as brand Partnerships Director.
CNN Digital
CNN has appointed Brett McKeehan as director of CNN Digital Asia. Based in Hong Kong, McKeehan will lead the Asia Pacific team and have editorial responsibility for content coming from teams across the region for CNN Digital's global audience.
VCCP Singapore
The agency VCCP Singapore has hired Lesley John as regional head of client services to lead the agency's client relationships and drive the establishment and growth of the business.
Blis
The mobile adtech platform, Blis, has hired MediaCom's Ben Phillips as vice president of strategic accounts. He will be working with clients and continuing to evangelise the strengths that mobile can bring to the marketing mix.
Eyeota
Eyeota has hired Rohiet Ghildyaal and Christine Siholina to join the Singapore team to drive new business with local advertisers, agencies, data owners and research companies.
Ghildyaal will lead partnership development across SEA, with a focus on publishers and data owners. Siholina will be responsible for accelerating the company's client and agency growth in SEA markets.
J. Walter Thompson Melbourne
Catherine Graham joins J. Walter Thompson as director of customer experience, charged with integrating data and its use organically through the organisation to drive stronger outcomes for clients. In addition, Brie Stewart joins as the agency's creative director of content to help ensure every idea developed is born out of true social insight and understanding.
Criterion Global
The media planning and buying agency has announced the appointment of Charmaine Low as associate media director of APAC. Low will be based in Singapore to service Criterion Global's APAC-based clients and western brands seeking APAC market growth and expansion. Low was previously based in Criterion Global's New York office as a senior account manager.
Grab
The ride-sharing company has hired former Publicis Media executive Ken Mandel as regional head of GrabAds. Mandel will work with GrabAds' clients to create hyper-personalised experiences for consumers and grow Grab's advertising offerings including fleet advertising and in-app customer engagement.
J. Walter Thompson South Asia
Tarun Rai has been re-designated as the chairman and group chief executive officer of J. Walter Thompson South Asia.
FreakOut
Abdul Wahab has been appointed head of global supply and programmatic business across all markets. In his new role, Wahab will be responsible for bolstering FreakOut's supply strategy.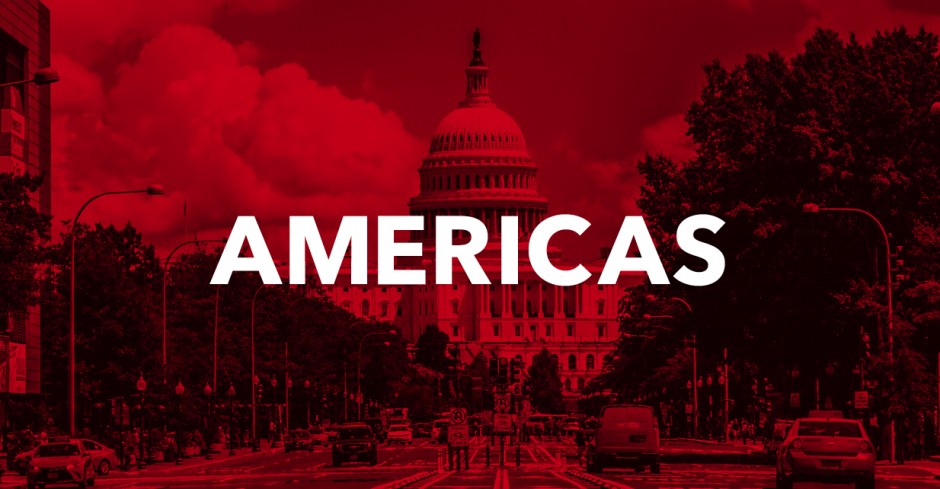 Wunderman Seattle
Wunderman Seattle has appointed Justin Marshall as managing director. He replaces Robbee Minicola, who has returned to her former employer, Microsoft.
Grey New York
Grey New York has expanded its creative leadership team, hiring four new executive creative directors.
Jeff Anderson, Qian Qian, Tristan Kincaid and Hannah Fishman are the new hires.
9thWonder
Jim Wegerbauer has joined start-up agency 9thWonder as partner and global planning lead. He joins from GSD&M, where he was vice president and group strategy director,
Mirum US
Valerie Jencks has been appointed vice president of UX at Mirum US. The new position has been created to help the agency make tangible progress in developing its UX practice.
Teikametrics
The retail optimisation platform, Teikametrics, has hired John T Shea to join its executive team as chief growth officer. He will be responsible for the company's overall growth strategy.
Redpeg
Independent agency Redpeg has appointed Harry Poole, former regional head of sponsorship for Etihad Airways, as the agency's vice president of client services.
Mad Network and Madhive
Mad Network and Madhive has appointed former senior White House and Obama administration official Sarah E. Feinberg to its board of advisors.
Watg
Jennifer Ploszaj has been appointed chief marketing officer at Watg, as part of president and chief executive officer Anthony Mallows' vision for growth.
Allen & Gerritsen
Cristin Barth has been named director of content at Allen & Gerritsen (A&G) to round out and advance the agency's creative and content offering. She joined A&G from Arnold where she was an associate director - social & content systems / experience design.
Cogs & Marvel
Dublin and San Francisco-based experiential agency, Cogs & Marvel has brought on two new execs to lead their team stateside - creative director Jamie Shaw, and director of business development and marketing, Brendan Keenan.
Sid Lee
Global creative agency Sid Lee announced today the hiring of Mariota Essery and Driscoll Reid as executive creative directors. The duo will lead all creative efforts for Sid Lee's US clients, in collaboration with co-founder and chief creative officer, Philippe Meunier.
Vault49
New York brand design agency Vault49 has appointed Spencer Ryan as creative services director.
Ryan leaves her previous role as creative services manager with JKR where she played a key role in building a team of 15 to 80 in just four years. This extensive experience will help drive Vault49 into its next stage of growth.
Want to get your career on the move? Follow @TheDrumJobs for updates.