Background
GetYourGuide's online marketplace for tours, tickets, and attractions helps people find the most exciting experiences worldwide.
In a short time, GetYourGuide had grown rapidly and wanted to build on its momentum with a new brand. A brand that would give it focus for the future, and help it engage with people on an emotional level.
DesignStudio worked closely with GetYourGuide on several aspects of its brand including purpose, look, feel, and experience.
Strategy
The DesignStudio team toured to different parts of the world to get the full GetYourGuide experience. This gave a solid understanding of the product and culture, and the chance to hear first-hand from customers and stakeholders.
Travel can be stressful. GetYourGuide needed to look at the experience more holistically, drawing on its wealth of experience and data to alleviate annoying pain points. Shifting from more choice to curated high quality trips.
It was clear that GetYourGuide's opportunity was to connect and improve the traveller experience – making holidays even more special.
To solve these challenges, DesignStudio articulated three behaviours: 'Joining Journeys', 'Curing Chaos', and 'Seeking Incredible'. These behaviours shape the creative proposition 'Love where you're going' and ensure a great time.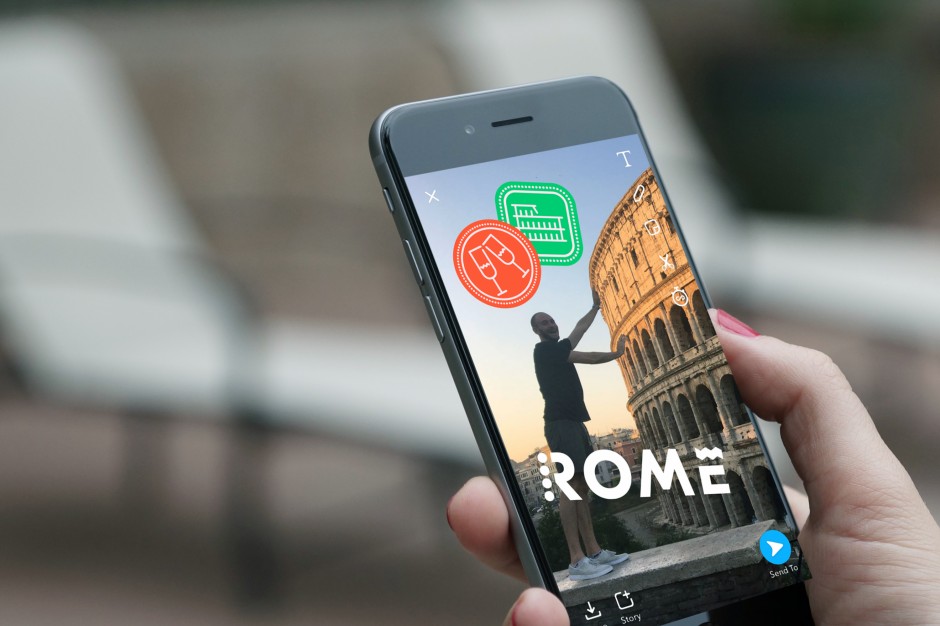 Process
GetYourGuide goes much further than A to B; joining people to places, ideas to itineraries, moments with even better moments. To celebrate these journeys, and communicate connected experiences, DesignStudio created five different lines inspired by all the ways we travel.
These lines connect to copy and imagery to explain different journeys in a simple, light-hearted way.
The playful lines twist and turn, forming the GetYourGuide wordmark. It represents the different activities GetYourGuide provides, and how much fun people can have. The wordmark captures the spirit of these diverse journeys. From the directional arrow hidden in the G's, to the graphic language that's embedded in the letterforms.
The custom typeface is based on the logo, allowing GetYourGuide to own feelings and frame cities across the world. Capturing that fun, holiday feeling that the brand is all about.
GetYourGuide's destinations have inspired a bright, natural colour palette, which can be mixed and matched playfully. At the heart of the palette is Guiding Red, the lead colour and functional tool across the whole user journey.
The different photography styles work together to capture all the glory of the experiences. From the action-packed moments, to the heightened senses people experience on holiday.
Travel's supposed to be fun, so we created a tone of voice that's friendly and down-to-earth. 'Keep it simple', 'let places sing', and 'make it fun' ensure GetYourGuide is clear and descriptive, but never boring.
The aim was to encourage customers to share their holiday experiences and tell their friends about GetYourGuide, so DesignStudio created illustrated badges to reward customers for their journeys and experiences.
Outcome
Following the brand work, DesignStudio created a TVC campaign for GetYourGuide, which will be launching in time for the summer holidays. The short film tells the story of a weekend away in Rome, jam-packed with fun activities and special moments. Our graphic lines guide the protagonists through travel chaos, connecting experiences to create a trip to remember.
The new proposition and behaviours also became the catalyst for GetYourGuide to rethink its offering. To deliver on its promise of 'Love where you are going" the company launched 'Project Incredible', a initiative to vertically integrate tours and activities using expertise and data to fundamentally transform the tour experience itself.
The brand DesignStudio has created allows GetYourGuide to tell its story to a wider audience, especially at campaign level. Helping its customers make even more amazing memories.
This case study was brought to you by DesignStudio