This week has seen another wave of appointments and departures at brands, media owners and agencies. The Drum has rounded up the key moves from the EMEA, APAC and North America regions below.
The Textile Institute
The Textile Institute has appointed creative talent and network director at Pentland Brands, Katie Greenyer as world president.
Following in the footsteps of Stephen Rubin, chairman of Pentland Group Plc, Greenyer has said she looks forward to pushing the boundaries of innovation with the company.
Farfetch
Farfetch has hired Ronojoy Dam as creative brand director to work with the marketing team in a bid to grow globally.
Before joining the fashion retailer, Dam was group creative director at Dazed Media where he worked to develop ideas for the a modern luxury audience, created specialist partnerships.
Medialab
Stewart Easterbrook has been announced as Medialab's chairman.
Alongside Easterbrook, Steve Venes has joined as broadcast director and Tony Oakley has been appointed head of digital alongside ten other notable hires.
The move follows the agency's growth in the last year.
Met Office
Rob Woodward has been appointed as a chair of the Met Office.
Taking over from Sir John Beddington, who will remain on the board, Woodward will work on the company's global leadership offer in weather and climate science.
Oliver
Lisa Bonney has been appointed as global chief marketing officer at Oliver.
In the role, Bonney will develop and execute strategies to further advance the in-house agency as a go-to practitioner.
The Dining Club
The Dining Club has announced Anwar Sultan as its first chief marketing officer.
Joining from The Hut Group where he was marketing director, Sultan will lead the group's marketing function while being responsible for furthering the customer experience offering.
Charlie Bigham
Kerry Colinge has joined Charlie Bigham as marketing director.
Having worked in the food and drink sector for over 20 years, Colligne will lead the strategic directions for the ready meal brand.
303 MullenLowe
303 MullenLowe has appointed Joanna Gray as client service director and managing partner for its Sydney office. Gray joins the agency from Ogilvy & Mather Auckland, where she was general manager of new business. Prior to this Gray held senior roles at The Works, Host and Colenso BBDO. She replaces Tony Dunseath, who is joining the agency's client, TK Maxx.
DDB Australia
DDB Australia has appointed Priya Patel as managing director for its Sydney office. Patal was previously managing director of Y&R in London and most recently worked as a consultant for iconic Australian department store David Jones. Patal will report to DDB Australia CEO Andrew Little.
JWT Sydney
J. Walter Thompson Sydney has hired a new creative team, appointing art director Kostia Liakhov and copywriter Angus Loxton. The team join from R/GA Sydney, and prior to teaming up Liakhov and Loxton have worked at agencies in Sydney, while Liakhov has also worked in Germany and Ukraine.
Zenith Australia
Zenith Australia has appointed Warwick Taylor as general manager of the Brisbane office. Taylor has more than 17 years experience working in senior roles with media owners and agencies including Bauer Media, New Corp and Carat. He replaces Gabby Stewart who left the agency in March and will report to CEO Nickie Scriven.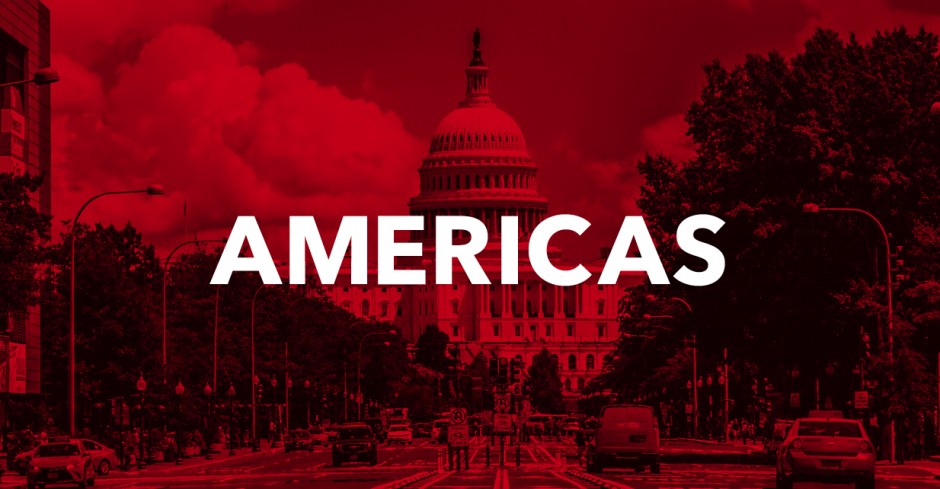 FCB West
San Francisco's FCB West, best known for its work on the Levi's and Clorox accounts, has hired Justin Moore to partner with the recently promoted Mike Long as co-executive creative director.
Moore and Long will report directly to chief creative officer Karin Onsager-Birch, working across all of FCB West's client roster while continuing to aid in the agency's growth spurt, including the recent acquisitions of the Hotwire and Yerba Buena Center for the Arts (YBCA) accounts.
Elmwood
Brand design consultancy, Elmwood, has appointed Meg Beckum as executive creative director for New York.
She will lead the creative strategy and delivery for Elmwood New York. She brings with her expertise in the area of design and creative strategy, brand development, corporate branding, and verbal identity.
RSA Films
RSA Films is pleased to announce Jules Daly, president of the company since 2001, has struck up an independent producing deal with sister company Scott Free Productions under her own banner, Big Red Films.
With Daly's move, long-time commercials producer David Mitchell has been named Managing Director of RSA.
Wild Card/3AM
In a move that signals the merging worlds of entertainment and brands, entertainment marketing agency Wild Card and sister company, creative agency 3AM, have hired marketer Tara DeVeaux as chief marketing officer.
DeVeaux joins the shops from BBDO New York, where she was chief marketing officer, and brings two decades of brand and entertainment marketing experience to the fold.
Merge Chicago
Unified creative and media agency Merge Chicago has promoted Michael Matykiewicz to executive creative director. The role was formerly occupied by Kevin Houlihan, who is now Merge's president and chief creative officer.
Matykiewicz, who was formerly senior vice president creative director, works on the agency's Blue Cross Blue Shield, Marco's, MB Financial Bank and Village Inn accounts.
Genero
Ex-Facebook global customer marketing lead Andy McKeon has joined Genero as global chief creative officer.
Prior to Facebook, McKeon joined worked alongside Steve Jobs at Apple as creative director.
Takumi
Influencer marketing platform, Takumi has appointed Brian Liebler as head of US sales.
Having spent the last 20 years in the industry, Liebler hopes to use his experience in identifying trends to pair advertisers with content creators across the social platforms.
Vox Media
Merideth Webster has joined Vox Media as chief communications officer, bringing with her nearly two decades of experience.
In the role, Webster will work on strengthening the awareness and positioning the company in the industry.
Nelson Schmidt
Nelson Schmidt, Inc, a full-service marketing agency, announced that Amy Nunnemacher has joined as public relations director. She brings more than a decade of experience with Fortune 500 companies, NGOs, startups and government agencies running public relations, corporate communications and content marketing programs across the US, Europe and Asia Pacific.
Want to get your career on the move? Check out The Drum Job page.