This week has seen another wave of appointments and departures at brands, media owners and agencies. The Drum has rounded up the key moves from the EMEA, APAC and North America regions below.
British Vogue
Priya Matadeen has been appointed partnerships and strategy director at British Vogue.
She joins from Vice Media's creative agency Virtue where she was managing director. As well as Matadeen, Michiel Steur also joins as special project and strategy manager, former GQ and GQ Styles business manager and junior retail editor.
Skout
B2B PR agency Skout, has appointed Lottie Buckley as account manager and Juliet Haley as account executive in Macclesfield HQ.
Buckley joins from Johnson Reed where she was marketing and communications manager while Haley joins from Red Carpet Communications.
Lewis
Lewis, a creative and digital agency, has bolstered its senior team with the appointment of Rachael Watson as account director and Pamela Craig as senior account manager as well as six other additions.
Watson joins from the Scottish Government, where she worked on public information campaigns, and Craig joins with experience from Sainsbury's Bank and Sportscotland.
Unlockd
Andrew Cantle has joined Unlockd as chief commercial officer from GoCanvas.
In the new position, Cantle will be responsible for the demands team globally as the company continues with its planned global growth.
FCB
Girogio Brenna has joined the FCB Milan office as chief executive officer of Italy after more than a decade at Publicis Groupe.
The announcement follows the appointments of Fabio Bianchi as managing partner and Francesco Bozza as chief creative officer in November last year.
WRG
WRG has made a host of announcements with the launch of its environments team as well as the appointment of Jayne Marks as head of healthcare communications.
Formerly business manager at Janssen, Marks will lead the UK healthcare communications team while working across all healthcare clients. Meanwhile Erin Mako joins the team as environments project director with Mark Jackson as head of environments.
AppNexus
AppNexus has announced a round of commercial executive appointments and promotions in a restructure designed to help clients better navigate the challenges posed by changes in Europe, such as the forthcoming General Data Protection Regulation (GDPR).
The ad tech outfit has promoted Jerome Underhill, ex-vice-president of account management to senior vice-president of EMEA. Meanwhile, Nigel Gilbert, who has been vice-president of strategic development since 2015, will take on the role of chief market strategist EMEA.
Harrods
Harrods has secured Amanda Hill in a joint executive role overseeing marketing and customers.
Hill is to serve as the outlet's first ever chief marketing and customer officer, helpfully abbreviated as the CM&CO.
Publicis
Karen Buchanan is calling time on her seven year stint at Publicis London as chairman in addition to her responsibilities as chief client development officer of Publicis UK.
She joined the company in 2011 as chief executive and was promptly promoted to chairman in 2017. Buchanan is credited with aiding recent business wins like Morrisons, International Olympic Committee (IOC) and Airbus, and also helped integrate Poke into the wider network.
Exterion Media UK
Exterion Media UK has appointed and Sharon Wright as head of digital sales and Alex Russel as client sales director.
Wright joins from Zenith where she was planning director while Russel was previously head of client partnerships at Time Inc.
Born + Raised
Strategic creative agency Born + Raised has announced a number of changes to its team including Tamsin Valentino being promoted to the first strategy director and Charlotte Hill to Client Services Director.
Valentino previously led the client services team while Hill worked as account director. elsewhere the client services team has broguth Stephen Booth, Claire Bland and Grace Anderson on board to work alongside Harriet Aisthorpe who has been promoted to senior account executive. Finally, Andrew Loades has been appointed to client relationship manager.
Digitas
Digitas has bolstered its creative leadership team with a series of significant promotions.
Having rolled independent creative agency Arcade into its portfolio at the end of 2017, the Publicis-owned creative agency has given the role of chief creative officers to Arcade co-founders Matt Cullen and Gary Tranter.
Innovid
Video marketing platform Innovid has expanded into Asia Pacific after opening an office in Singapore.
According to the company, the new Singapore office will be its ninth location, fourth international office and first office in APAC. It will be headed by the former vice president for APAC at Tapad, Henry Schenker, who will take on a similar role after joining Innovid.
Craft
Melissa Chan has been appointed regional managing director for Asia Pacific, based in Singapore.
Joining with a welath of experience, including working with brands such as Burberry and Estee Lauder, Chan will lead the company across Asia.
Saatchi & Saatchi Greater China
Wong Wai (Joe) has joined Saatchi & Saatchi Greater China as executive creative director of South China.
With 18 years in the industry, including a brand report with the likes of Mercedes Benz, Nike and Rolex, Wai will work across all South China creative output.
Huge
Huge has appointed Amy Chia as vice president of new business development across APAC operations.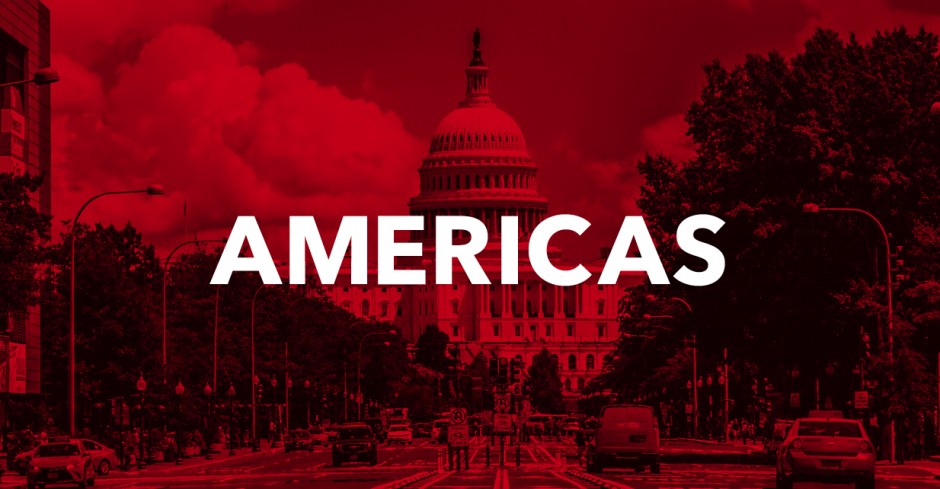 Warschawski
Full-service agency Warschawski announced the addition of Elisa Giorgi as director of digital. In her role, she will lead client accounts as well as the agency's integrated digital marketing and data analytics efforts.
Giorgi joins with over seven years of digital marketing experience in lead acquisition for lifestyle, financial publishing, and education brands, most recently, as senior marketing manager for Walden University.
FCB Mexico
FCB Mexico announced that creative Javier "Javi" Campopiano will join FCB Mexico as partner and chief creative officer. He comes to the agency from Saatchi & Saatchi New York, as the mastermind behind the recent viral Super Bowl "It's a Tide Ad" spots.
Campopiano returns to the FCB network after previously serving as the chief creative officer of FCB New York, FCB Buenos Aires and before that, as the regional executive creative director of FCB Latin America.
Propac
Brand activation agency Propac has made two new creative hires in Alan McCoy as senior copywriter and Chris Varughese as associate creative director.
McCoy joins from Dallas agency Moroch, and will be working on Lay's, Ruffles and Pepsi accounts along with new business efforts. Varughese joins with more than 10 years experience, and he will work on the Doritos, Cheetos, Smartfood, Stacy's, and Pepsi accounts along with new business efforts.
Dataxu
Dataxu, a provider of programmatic marketing software, has appointed technology industry veteran Benjamin Katz as senior vice president of engineering and chief information officer.
Katz brings more than two decades of experience helping companies scale engineering and technology leadership, and is positioned to support the rapid growth of Dataxu's engineering team.
Viacom (US)
Roman Jimenez has been named senior vice president of insights and strategy for Viacom's MTV, VH1 and Logo Networks.
Jimenez brings a wealth of experience from the likes of Droga5, R/GA and J Walter Thompson where he worked with brands like Nike, Coca-Cola and Google to name a few.
Young & Laramore (US)
Kari Peglar has been promoted to manager, consumer insights and analytics at Young and Laramore.
Previously Peglar was assistant director of branding/fan experience at NCAA.
Motista
Motista, a predictive emotional connection intelligence solution provider, announced its expansion of their sales and marketing teams with the hiring of Tom O'Sullivan as executive vice president of sales, and Linda Vetter as vice president of marketing.
Want to get your career on the move? Check out The Drum Job page and follow @TheDrumJobs for updates.