In the marketing sector there has been little escaping the growing need to create a diverse workforce that reflects society. As part of this drive, BAME 20/20: Meet the Changemakers was created in order to shine a light on those from ethnic minority backgrounds succeeding in business.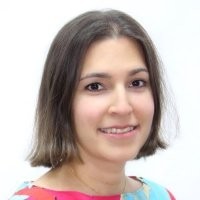 Miriam Wright
#BAME20/20 is a ground-breaking and inclusive social enterprise initiative co-founded by Amanda Fone (founder & CEO, f1 recruitment and f1 search) and Adrian Walcott (founder & MD of Brands with Values), as a force and catalyst for change. It aims to attract and retain BAME talent into the MMC sectors as a professional career path, and accelerate sustainable results that mirror the UK's population demographics.
One of the Lead Ambassadors is Miriam Wright, senior marketing manager for Dolby Labs, featured in this interview. Ambassadors are backed by experienced and high profile Advisors from the #BAME20/20 Steering Advisory Group. #BAME20/20 Ambassadors are all rising stars and role models in their own right, each of whom has made a commitment to help target messaging to young people about careers in the MMC sectors.
The Drum: How do you see the issue of diversity across the marketing sector in comparison to other sectors?
Miriam Wright: It is an issue with seniority rather than industry. Diversity is a major issue across most industries as you progress to senior management. Our society has evolved a lot less than we would like to think. Things are changing slowly. Initiatives such as #BAME20/20 are necessary catalysts to accelerate the change.
TD: If you were starting out now what would you do differently?
MW: I would spend more time making myself visible in the company and in the industry. It is very important if you want to progress your career further. You need people to know who you are; they will think about you when the right job comes up and it will accelerate your career path.
TD: Why is that such a problem to the industry in general?
MW: Racism and sexism still exist in society and in the workplace. It can cause a negative mindset for employees with these barriers in place. A few people will fight back, but most will try not to disturb. It is not polite to complain in the United-Kingdom, it is cultural, you are taught to get on with it.
I would also add that when you are the second generation of immigrants, very often, you have seen your parents work very hard with humility. Whether they want it or not, whether you are conscious of it or not, it rubs off on you and you end up having the same approach at work and you forget to spend time promoting yourself.
TD: How do you see that issue being solved?
MW: Firstly, our generation is more open-minded about minorities. I believe racism and sexism will reduce with time. I also feel that hierarchy is no longer a given. Hierarchy is respected if it is deserved. We are moving towards meritocracy, which I personally strongly believe in. It means talents are recognised, no matter their background or their gender.
Secondly, with university tuition fees skyrocketing, it is primordial that the government works on improving the general perception of apprenticeship. Many bright teenagers from BAME background will not be able to afford university. Many roads lead to marketing, apprenticeship is one of them.
Finally, initiatives such as #BAME20/20 are very much needed. The more issues are talked about, the more you have a chance to educate people and accelerate the change.
TD: What advice would you give to those of a minority background getting into the industry? What's the best ways to go?
Research the different professions in marketing, media and communications. There are many more careers than one suspects at first; and do not think that there is a set path to get there.
Build a strong network from the start. You never know who will get you your next job.
Keep educating yourself by doing professional diplomas or short courses. It keeps your mind open.
Think about marketing as an industry rather than doing marketing in an industry, i.e. banking, entertainment, etc. It makes you more mobile, and will therefore give you more opportunities to progress your career further.
#BAME20/20's aim is to work towards increasing entry to the industry to at least 20% of the total young talent that enters MMC each year…..and to seeing 20 % of all leaders in the MMC sector coming from a BAME background.
Tonight will see a meeting of #BAME20/20, with the group reporting its progress so far while also hearing from Daniele Fiandaca, founder of Mutant & co-founder of Creative Social & Innovation Social and Emmanuel Ofosu-Appiah and Pierre SimiAdenegha-Howell, co-founders of social enterprise. AspiNect. The event begins at 6pm at the Lowry Meeting Room at Golin on 2 Waterhouse Square, London.
The first in the series of #BAME20/20 Ambassador interviews went live earlier this month with Nishal Ratanji, a manager at Golin in London.