Sir Joseph Piling, a former permanent secretary of the Northern Ireland office, has been appointed to head-up an investigation into the effectiveness and independence of press regulator Ipso as part of an external review instructed by the organisation.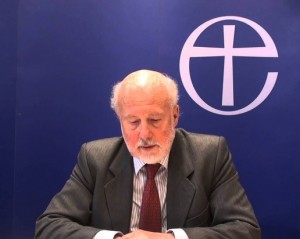 Piling was chosen for the role by a separate appointments panel composed primarily of non-industry members and will assess all aspects of the body's work as part of a set of recommendations laid down by the Leveson Inquiry at the time of Ipso's creation.
Commenting on his new role Piling said: "I look forward to engaging with a wide range of industry stakeholders, as well as the general public, and would encourage anyone who has observations and views they wish to submit to contact us."
Piling has previously conducted reviews into the Civil Aviation Authority and Church of England and was a member of a panel which recommended halving the current 30 year rule covering the publication of confidential government papaers.