Furniture retailer Harveys has moved to reposition its brand amongst consumers with the launch of a £20m integrated advertising campaign devised by McCann Manchester.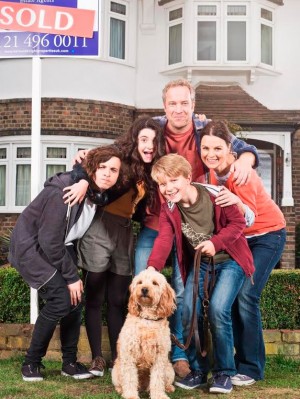 Led by TV promotions across ITV, Sky and Channel 4 the campaign will broaden to radio, press, online and outdoor as the retailer overhauls its 150 UK stores with a new look logo, store environments, POS and website in the run up to Christmas.
Central to this concept is the Harveys, an everyday family in the process of moving house and furnishing their new home – whilst enduring envious glances from pompous neighbours the Thwaites.
David Donaghue, managing partner at McCann Manchester, said "We all want to be proud of where we live and we all recognise our home and furniture says it all, especially when it's noticed by people that matter. On top of this, people are generally obsessed with keeping up appearances too.
"The Harveys family idea is based on these two simple truths and conveys the idea that Harveys customers stand out from the crowd by always being one step ahead and making furniture choices they'll feel proud of. Whether that be to those that matter most to them or those that live across the street from them."
In the adverts the Thwaites are seen engaging in a desperate game of one-upmanship which the Harvey's win without even trying.