J. Walter Thompson has appointed former head of art at Mother, Dave Dye, to the position of head of art and creative director.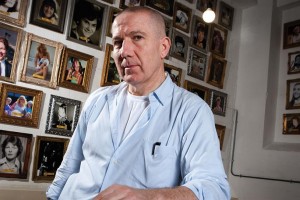 Dye has been tasked with working across all accounts and will also be pivotal in bringing together new talent hired by the agency in areas such as social, experiential and digital design.
Russell Ramsey, executive creative director at JWT London, said of the appointment: "Dave is one of the art direction greats - a real master of the craft with amazing experience. Obviously, he'll have a huge impact on the excellence and diversity of our output - but the hiring means more than that. He'll have the opportunity to develop and inspire the young talent in the building."
Dye has worked at a plethora of agencies having started his career at Brooks Legon Bloomfield Agency as art director before moving to Simons Palmer Denton Clemmow & Johnson. He then spent five years at Leagas Delaney, later switching to BMP/DDB and AMV/BBDO before launching his own agency, Campbell Doyle Dye in 2002.
After launching Dye Holloway Murray in 2007 (which changed its name to Hello People) he moved to Mother, which he departed in April this year.