People for the Ethical treatment of Animals (PETA) have raised eyebrows once again with their latest campaign, a graphic department of a sheared sheep.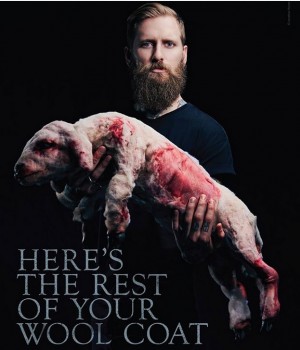 The animal rights group pulls no punches with a Facebook image designed to dissuade consumers from choosing woollen garments, showing Australian musician Jona Weinhofen clutching a bloodied and shorn sheep with the tagline: 'Here's the rest of your wool coat'.
A backlash wasn't long in coming from farmers however; who pointed out that the shearing process is not as cruel or sensational as depicted.
In statement WoolProducers Australia, said: "This recent campaign by PETA has seen them resorting to using a fake lamb supposedly showing the after-effects of shearing, which is clearly deceitful and misrepresentative of the usual practice of shearing."
Bearing the brunt of this criticism is Weinhofen himself, who said he was surprised by 'the level of insult' directed his way.