The National Library of Scotland and Glasgow creative agency Frame have won the Grand Prix at this year's Scottish Creative Awards.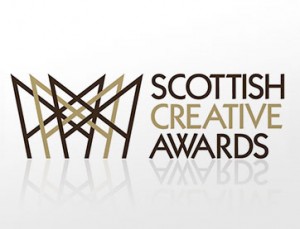 The 'NLS Cinema' campaign, which also claimed the Integrated Strategy and the Integrated Campaign prizes, picked up the major award on the night, with Frame also receiving another two awards for further work with the National Library of Scotland.
The Chairman's Award was presented to The Bridge for its campaign, 'Sarah', created for The Scottish National Blood Transfusion Service, while the Online Video/Film category was won by Newhaven for 'Toast' with Tennent's.
Elsewhere, The Gate Worldwide won the Best Website award for 'Deadinburgh', created for LAS Theatre and City AM's 'Recruitment' campaign saw another award for Newhaven.
Whitespace was another winner, winning Best App for 'A Greener Way from A-B' for The Scottish Government and Stand took the Packaging Award for client Morrison Bowmore Distillers' Auchentoshan Limited Edition.
Story UK's Ardbeg ' We All Dig Ardbeg' work was the Online Campaign winner and the Irn-Bru advert 'New Fella' by The Leith Agency was the winner in the TV/Cinema Commercial over 21 Seconds category.
The full list of winners can be viewed on the award winners website while some of the winning work can be viewed in the gallery below.
Grand Prix: The National Library of Scotland's NLS Cinema campaign by Frame
Chairman's Award: 'Sarah', The Scottish National Blood Transfusion Service by The Bridge
Online Video/Film: Tennent's Toast to Scotland by Newhaven
Online Campaign: We All Dig Ardbeg by Story
Press Advert: Trotter's Condiments by Newhaven
Advertising Strategy, McEwan's 'Red Carpet' by The Union
PR/Publicity Stunt: The Soup Project for STV's Cash for Kids
Direct Mail: Deadinburgh by The Gate Worldwide
Art Direction: Dying Light for Ayzenberg Group
Typography: Leith Green Team by Newhaven
Use of Visual Design: Rio Tinto by Whitespace
Illustration/ Animation: Penguin Poster for Irn-Bru by The Leith Agency
Packaging:Auchentoshan Limited Edition by Stand for Morrison Bowmore Distillers