UTV Media, a Northern Irish broadcaster, suffered a 10 per cent fall in revenue due to its struggling radio businesses in Britain and Ireland.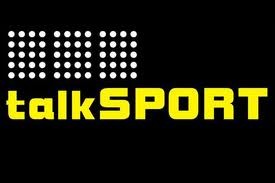 In a first-half report, it reported a drop in revenue to £55.2m, down £6.4m from the same period a year previously.
Its British radio business, which owns stations including TalkSport, also suffered with revenue down 14 per cent at £24.1m. Radio revenue from across its Irish stations also fell 10 per cent.
TV ad revenue in the first half was down eight per cent but the company remained optimistic, saying ad revenue was growing strongly in both Britain and Ireland with an 11 per cent rise expected in the third quarter.
"The prospect of additional international partnerships and the build-up of interest in the FIFA World Cup, starting with the draw at the end of this year, should provide further revenue opportunities," said chairman Richard Huntingford in a statement.
Group pretax profit fell 43 per cent year-on-year to £6.1m, however the Euro 2012 football championship helped first-half profit last year.