Crispin Porter + Bogusky has "eliminated 21 positions" from the agency, after it lost the $200m Old Navy account earlier this week.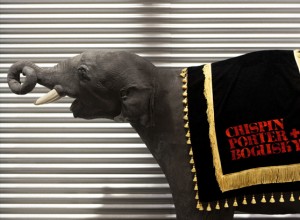 "This has been a great year for CP+B in many ways. However, as is often the case in our industry when a significant piece of business is lost, we must reevaluate our structure and make certain adjustments. Today that means eliminating 21 positions (less than three per cent) of our staff," it said in a statement to MediaBistro.
"As we all know, saying goodbye to colleagues and friends is probably the most difficult part of this business and we take it very seriously. Hopefully we will welcome some of them back again. And in the meantime, we are confident that the steps we are taking today will allow us to both meet and exceed the needs of our clients and of our employees. Which is the key to the long term success and growth of CP+B."
CP&B's current client list includes Coke Zero, Microsoft, Microsoft Windows Phone, American Express OPEN and Travel, Best Buy, Domino's Pizza, as well as Discovery Channel UK.