Netflix: Blocation for Narcos by Doner LA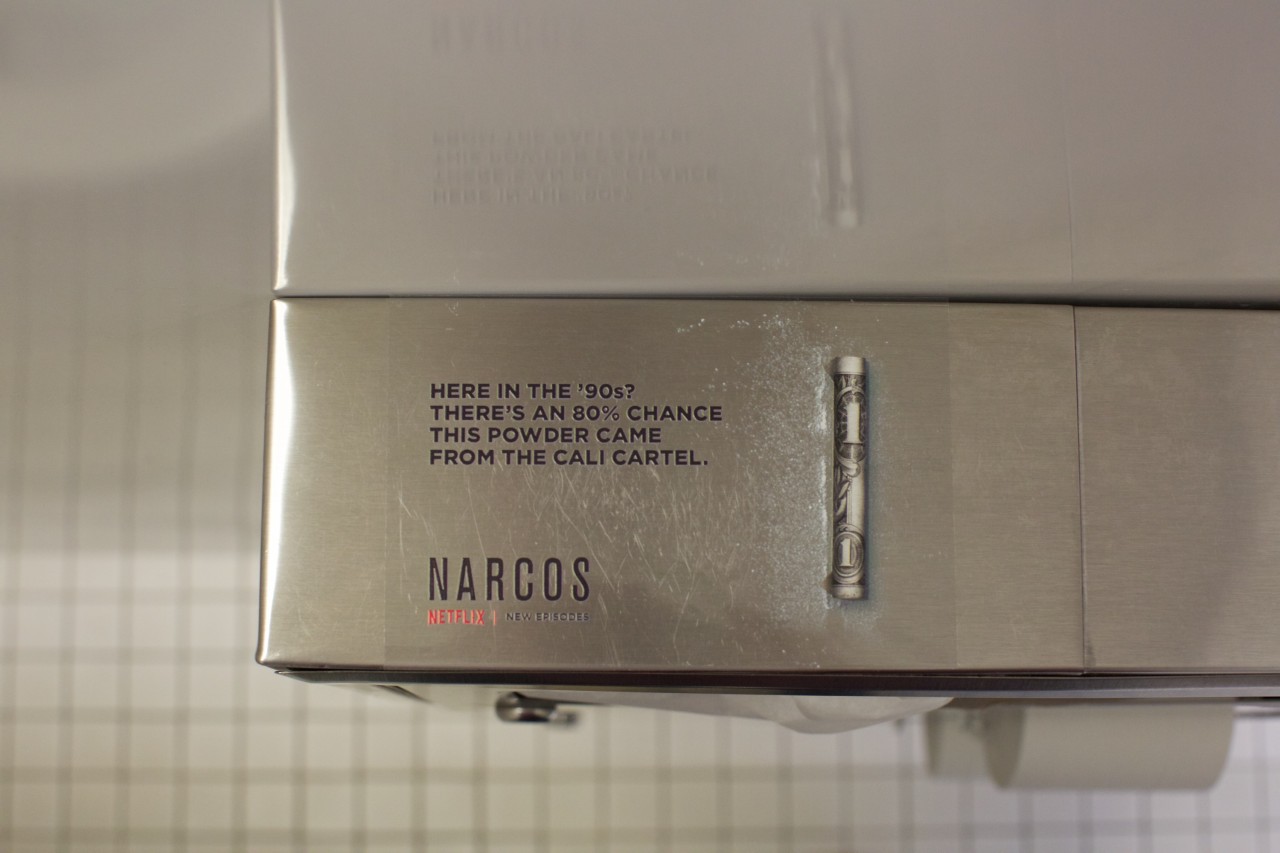 Pablo Escobar may be dead, but for the Netflix Original Series Narcos, the 'blow' must go on. Season three of the series tells the story of the rise and fall of the Cali Cartel — the new kings of cocaine who ran their organization more like a corporation than criminal organization.
DonerLA partnered with Netflix to help fans and viewers "sniff out" this season's new storyline. The answer was under their nose the whole time — "Blocation, blocation blocation."
Together, they are launching a new contextual campaign in locations where unknowing Cali Cartel customers may have used their product in the 90s: the bathrooms of bars and clubs in Los Angeles, Chicago, New York and Miami.
The ads continue previous seasons' fact-based campaigns and utilize statistics to illustrate the Cali Cartel's massive scale of operations, power and wealth that far exceeded Pablo Escobar.
The contextual executions are a fun, eye-catching way to educate viewers and build anticipation for season three of Narcos and the Cali Cartel's story. And in just the first days, they've been so popular that they keep disappearing from designated locations.
Credits
Client: Netflix
Show: Narcos, Season Three
Agency: DonerLA
Jason Gaboriau - EVP, Chief Creative Officer
Drew Brooks - Design Director, Creative Director
Michael Cessario - Creative Director
Nomin Boutchard - Art Director
Lucas Nelson - Copywriter
Sara Schwartz - VP, Brand Leader
Matt Phillips - Brand Leader
Britta Couris - Producer
Doug Thompson - Print Production Supervisor
Kathryn Lyons-Urbanek - Art Production Supervisor