Save the Children and Spotify: The Inside Is Hard To See by B-Reel
Save the Children and Spotify: The Inside Is Hard To See by B-Reel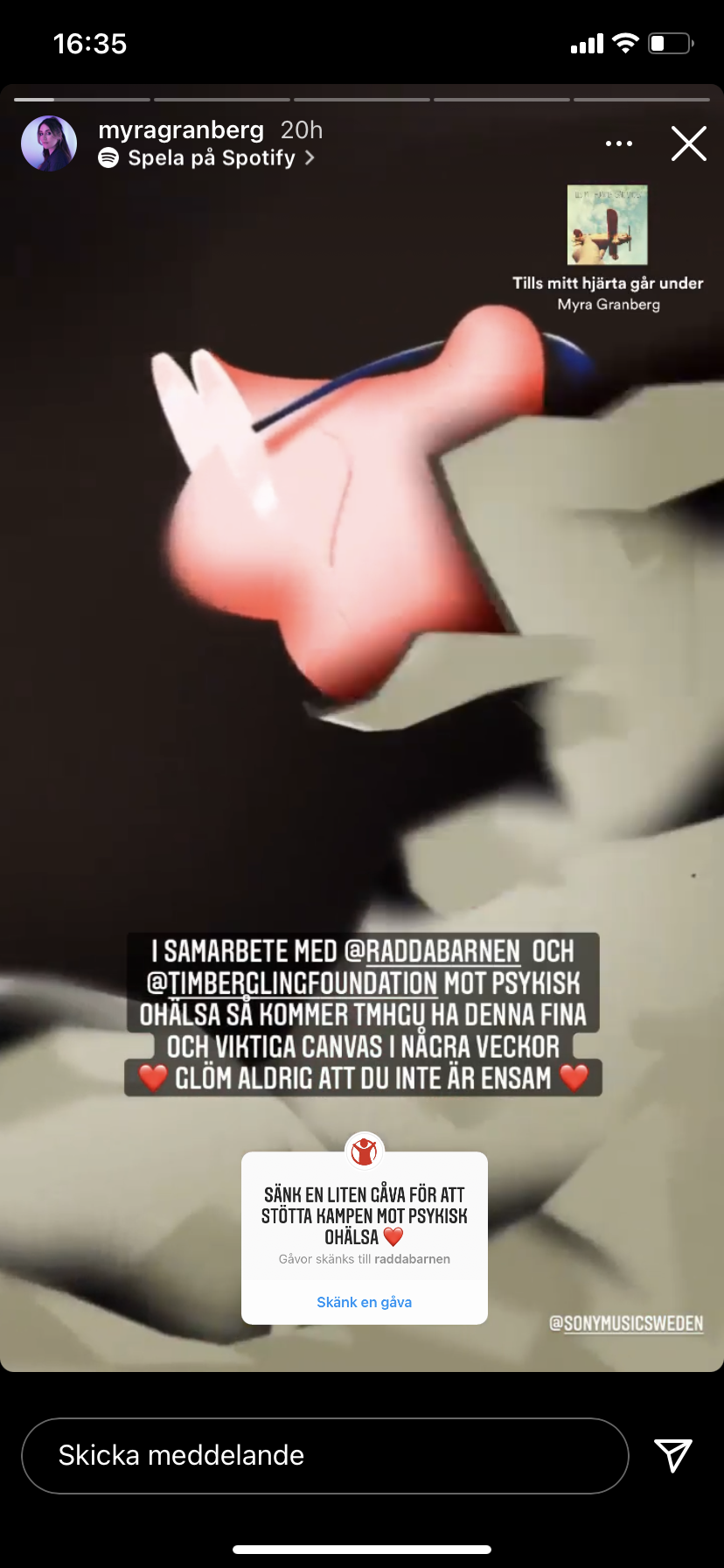 Creative agency B-Reel has led a partnership between humanitarian organization Save the Children Sweden and the Tim Bergling Foundation to develop 'The Inside is Hard to See,' a campaign on Spotify.
Throughout the development of the campaign, B-Reel found that in Sweden, 2 out of 3 youth suffer with anxiety and almost half of all mental health cases begin at the age of 14, many of which go unnoticed or untreated.
The campaign, which included partnerships with top Swedish artists including Alesso, Miriam Bryant, Tove Lo and Benjamin Ingrosso, was developed in efforts to raise awareness on mental illness with children, reducing the stigma on having these often difficult conversations. B-Reel sought to show youth that they are not alone with their emotions and can get the help they need, whenever they need it, especially in a time when such tools are not widely available. The artists are donating Spotify song covers in support of both foundations.